Disobedience Of Unjust Laws Is The Foundation of Liberty
A true crime is one, which involves a victim and a victimizer. There must be a clear violation of a person's self ownership or property right, the most basic of which constitutes theft, assault, rape, and murder. These rudimentary universal concepts are capable of being understood by any toddler with the phrases "It's mine.", "I had it first", and "He hit me." It does not require hundreds of thousands of pages in the federal register to delineate these most basic principles. Indeed one of the most blatant ironies is the State claims to be the necessary element to secure peace and justice in the land whereas it is the State that is the perpetrator of the most egregious violations of civil and human liberties in all of recorded history. No private criminal can ever compare with the State in this regard.
The vast majority of prisoners unjustly held in prison are for non-violent offenses such for drug possession and tax evasion. Indeed one may gauge what the State deems as the most appalling crime by what it punishes the most severely.
When one is confronted with a State attempting to forcefully impose unjust laws whimsically dictated by political parasites it becomes the moral duty of the virtuous and noble to resist such tyranny to the best of one's ability. When our political masters can fabricate laws with a pen stroke, the law loses all validity and becomes merely the tool wielded by megalomaniacs to carry out their twisted will.
If you wish to have a peaceful and just world, rule yourself and raise your children with a firm moral compass. The only law you should obey is your own conscience.
"When freedom is outlawed, only outlaws will be free." — Tom Robbins, American novelist

Disobedience Of Unjust Laws Is The Foundation of Liberty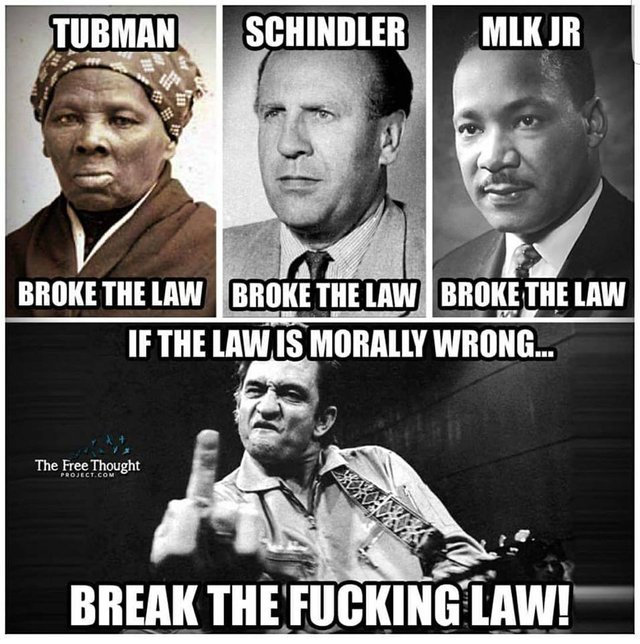 -------------------------------------------------------------------------------------------------------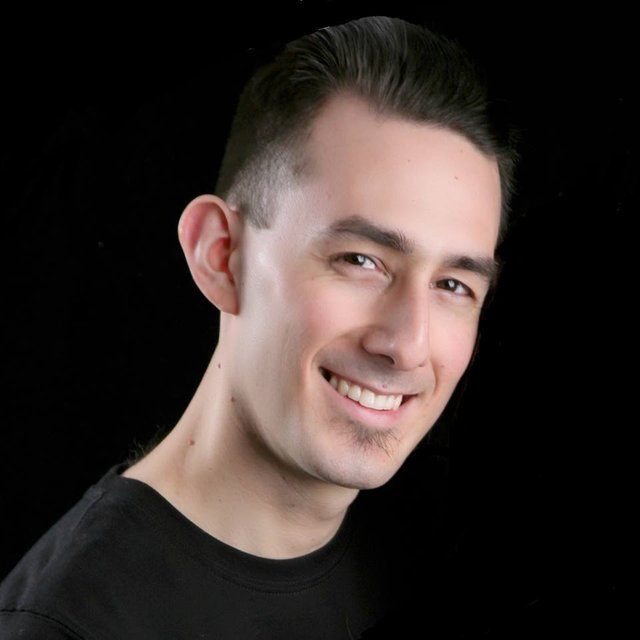 Book a one to one private Skype session to discuss how you can learn and understand Peaceful Anarchism and Voluntaryism. $60 USD per 1/2 hour to explore and incorporate true freedom into your life now!
Click here to purchase your very own Peaceful Anarchism T-shirts from Amazon:
Peaceful Anarchism large bird T-shirts
Peaceful Anarchism small bird T-shirt
Click on the link if you would like to download my free e-book "Peaceful Anarchism Volume 1" in PDF.

My name is Danilo Cuellar. Follow me at Peaceful Anarchism. I also run the Peaceful Anarchism Facebook page and produce many YouTube videos and DTube. You can support and donate to my work through Patreon. To support me through PayPal please visit my Peaceful Anarchism website and click on the donate button at the top right of the page. I'm a practitioner of Eastern Healing arts with degrees in Acupuncture and Chinese medicinal herbs, I have always questioned the status quo, a path which led me to peaceful anarchism. Through my journey, I have worn many hats, that of a classical pianist, avid chess player, philosopher,
comedian, and now father of two little anarchists. My wife brands me as a Cultural Critic, but I am simply following my thirst for knowledge and passion for writing.