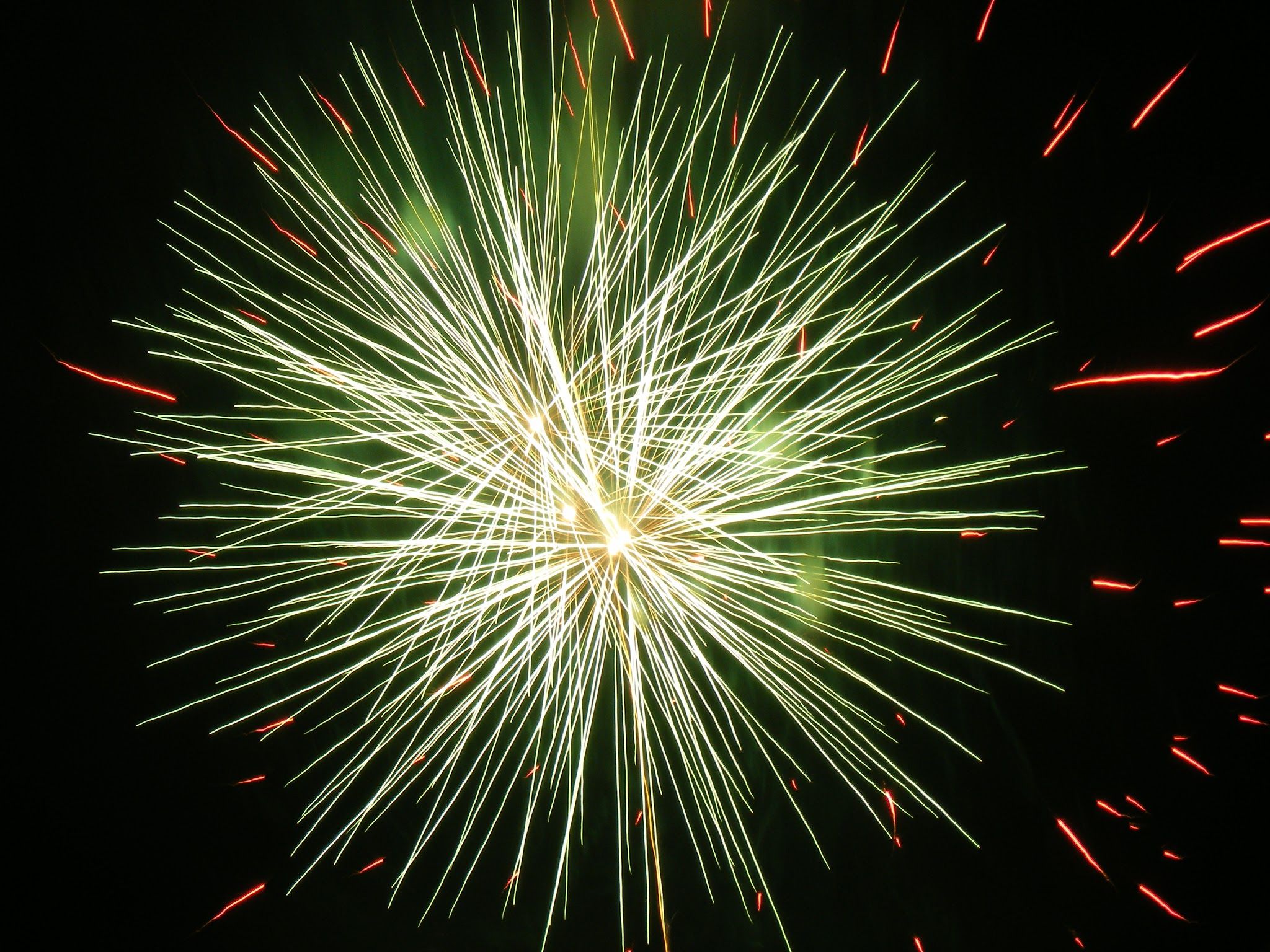 While outside I hear incessant explosions, some far away, some closer, some just a 'pang' others a loud 'boom', I decided to write about what this all is doing to me.
First of all I am wondering why some people like it so much to buy lots of fireworks and then light them, not only at midnight but also several days before NYE. I know I should not wonder as I will not understand what drives others to participate in the fireworks madness. But, a point that causes me to feel anger and frustration about is the fact that groups of youngsters have a tradition to wander through the city while throwing firecrackers in any given moment they think is the right one. Not to mention that strong fireworks, mostly illegal, can cause interesting effects when thrown into waste bins and other containers. The damage to private and public properties due to fireworks last year was 13 million euro. Mind blowing! Why do we allow this to happen?
I tried to put myself in the shoes of someone that likes to light fireworks. I played with very light fireworks myself when I was a teenager but never liked the explosive ones but always liked (and still like today) the nice and colorful fireworks. Understanding what the drive is for someone that likes the hard bangs is a little harder. I can see that it can give some excitement, a rush of adrenaline. But my fun would be spoiled quickly as I see the consequences of causing explosions that can startle and scare people and animals even up to causing permanent illnesses with horses for instance.
And there I might have the whole point that explains why I am not a fan of all these hard noise producing firecrackers and fireworks! I am aware of the consequences! Does this imply that everybody that does like this is not aware of the consequences. For sure most will be if asked to be brutally self-honest. But for the sake of having fun or for that great feeling of freedom and maybe just because it is a tradition and everybody else is doing the same.
Interesting point here is that as I am aware of the consequences I defined for myself what is acceptable or not within the context I am living in. Of course it is not as simple as that. There are many different ingredients to the mix that creates my definition of acceptable behavior. And then there is the sauce over the mix that is influenced by personal memories and experiences. I might also suppress or limit myself by using the awareness of consequences and use those as an excuse to avoid doing specific things. It is a delicate point where is really easy to judge behavior of others and guess why they may act in a specific manner.
I started with wondering why people would do things like wandering around and throwing firecrackers randomly. The only way to find out is to ask. My question my cause nasty reactions as it is an attempt to have the other look at the why of their actions. Nevertheless I think that it would be a start if I can trigger people to start becoming more aware of why they are doing specific things and define for themselves whether that is good or not for them and for their environment.
For me, becoming more aware of myself, my reactions, the trigger points, memories, inherited behaviors, opinions and so on has been a very enriching journey that allows me to understand better how I am wired so to say. If you are willing to start discovering yourself have a look at DIP lite or DIP Pro.