Hey hey Steemians!
I am so excited to officially get to posting some crazy ass content. As the Editor of a NYC events and promotions site, ThePrintupList, I sometimes get so wrapped up in promoting where to go and what to see that we really forget about the NYC gems that make up the nightlife themselves. I figured we should cover some of the best of the NYC night life each week but with a little twist. We will venture down the rabbit hole of the night to bring you some of the nets strangest and weirdest themes of interest. NYC night life has a lot to see and experience and we are going to cover them all. I will post my fav and leave it up to you to vote on which image is truly the best.
Let's begin!
WEEK 1
This weeks theme
GIRLS AND VOMIT
I selected this theme as my inaugural entry because for some reason no matter the party... a house party..a high end VIP lounge...a dance club.. there seems to ALWAYS end up being a girl vomiting somewhere at the event. Being that I am a girl I end up only seeing girls in the restrooms. I have totally been there as I am sure many of my readers have as well. Its like a right of passage. So with that I will post 3 images and I will be voting on the best of the best. Looking forward to your input so please comment below.
1.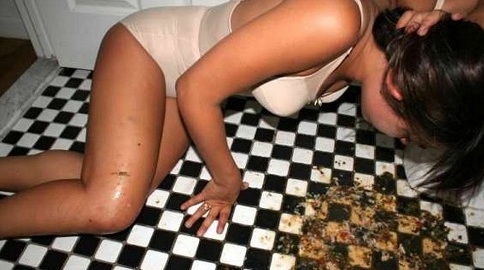 Hard not to be so distracted by the beautiful tile work but this party shot I think we have all been at in high school. Too much of your mothers Zima, best friend holding back your hair while you yell "I think I'm dying", puking while dressed all cute ( but wtf is this chick wearing?.) So much truth in just one photo. This I give a rating of 8/10 for the amazing splatter pattern alone.
2.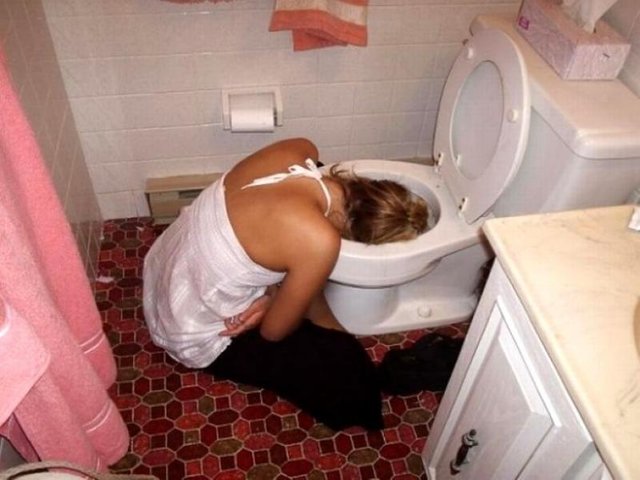 Ok not technically vomiting but the act of vomit is deff occurring and I like that her head is deep in the bowl. This bathroom floor tho is horrendous..... and because of that I need to take off some points. I give this 6/10 for creative nap time location..Hands d.o.w.n.
3.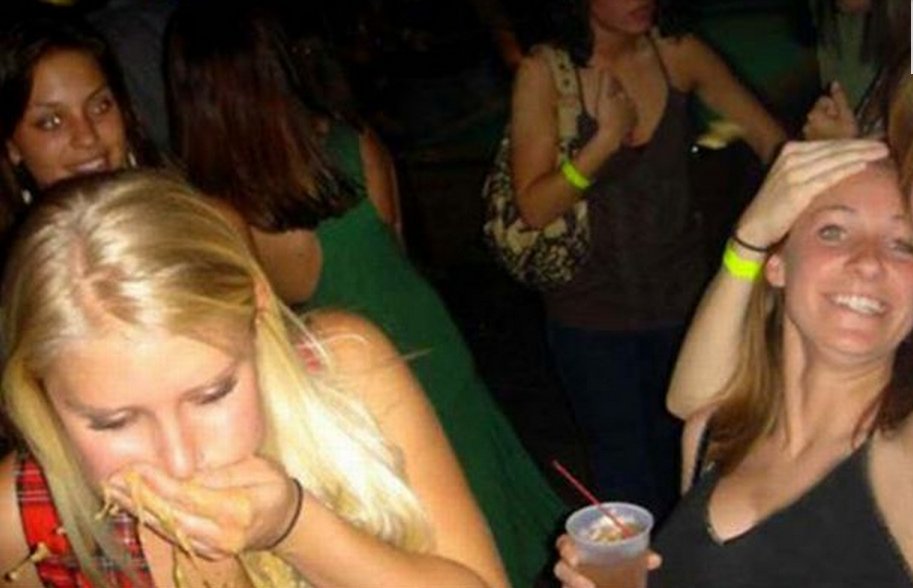 Now this is a winning action shot. Homegirl in the front blowing chucks, her friend cheerfully posing in what seems like a selfie. I give this 10/10 for pure night life goodness! Great photo composition, unedited quality and the fact that the camera person totally had to get some puke on them. BRAVO.
VOMITING, we have all been there...So what do you think about these pics?
Which do you think should deserve the note as BEST GIRL AND VOMIT award?
Leave your vote below and we will announce the peoples choice winner in the next blog post.
Til' then.
Party on,
PRINTUP
Please remember to:
UPVOTE if you like what you see.
FOLLOW me, I post new content daily
COMMENT to tell me what you like to see.
RESTEEM because sharing is caring.