The long anticipated IGNIS airdrop snapshot is happening this month. For everyone who wants to get some free IGNIS this is your last chance! NXT is already on the rise. Get in before FOMO starts: https://bittrex.com/Market/Index?MarketName=BTC-NXT
Find all the info you need in this infographic. If you have any questions, feel free to leave a comment.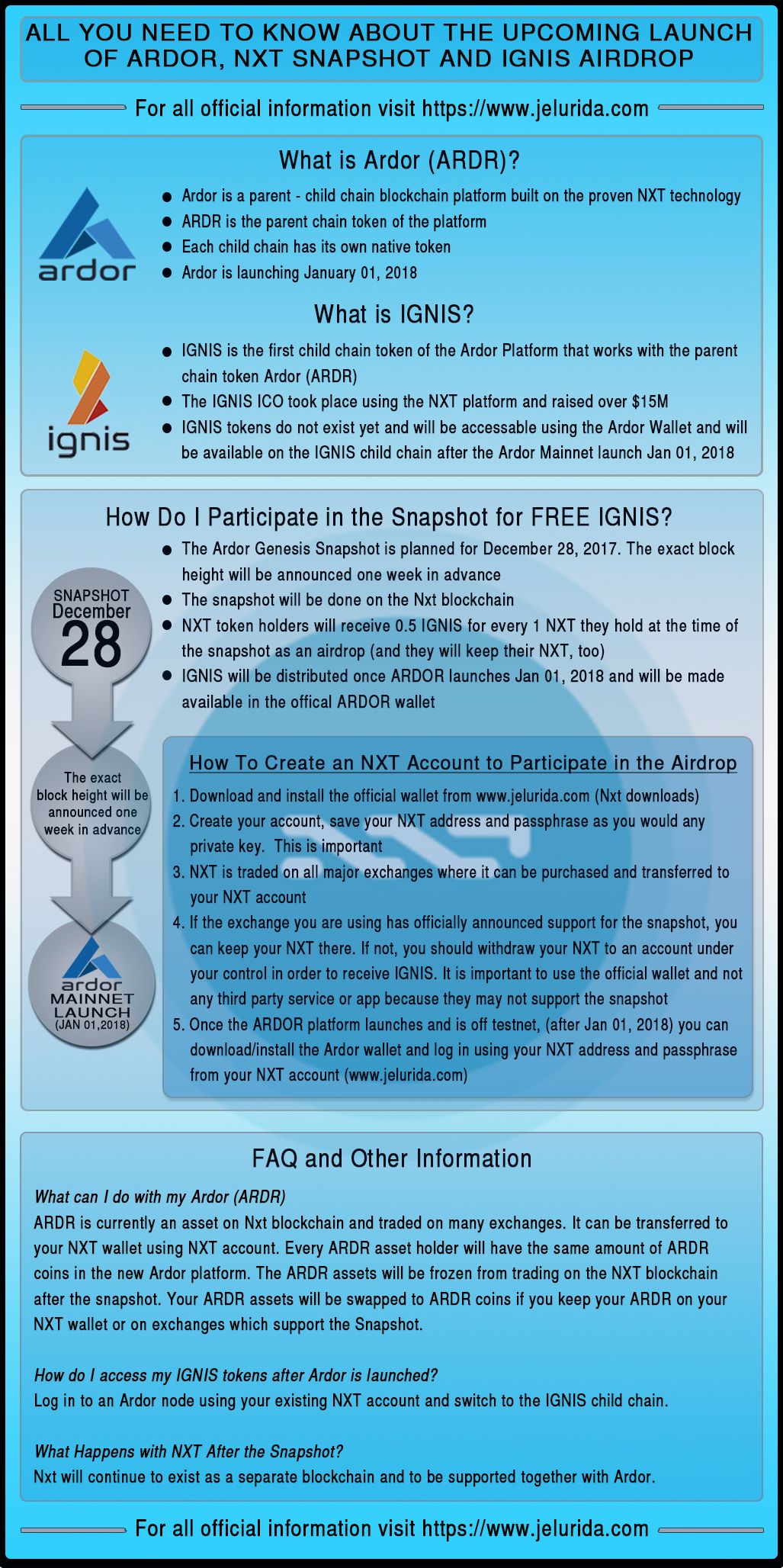 Source: Official Ardor/NXT Slack. Thanks to "joelq" for this great infographic.