Nvidia Corp. an US chip supplier agreed to buy Israeli chip designer Mellanox Technologies Ltd. for $6.8 billion, thumping down it's rival Intel Corp. in a deal.
This deal will assist the firm to boost its data centre and it's AI business (Artificial intelligence).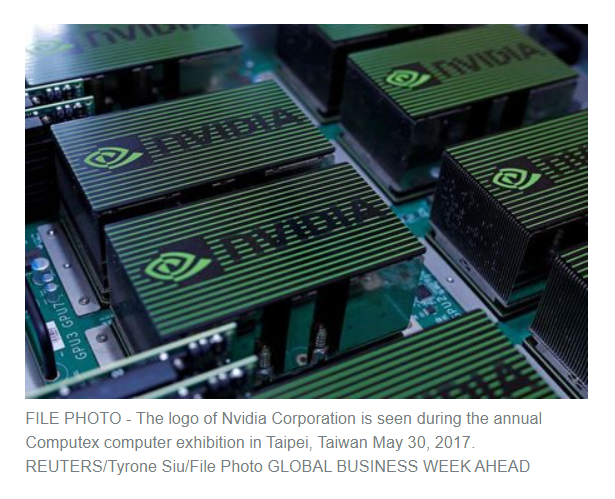 Due to this offer, Mellanox shares rose 8.2% to $118.35, while Nvidia shares rose to 7% to $161.23 on Monday. These prices are per share of the market.
Beside providing gaming chips, now Nvidia will also sell artificial intelligence chips to speed up the image processing. Basically, Mellanox makes chips which is used to connect those servers together inside the data centre.
Nvidia CEO Jensen Huang told Reuters in an interview, "We want to double down on data centres".
Quarter of Nvidia's revenue is generated from data centre, with $2.9 billon in sales in 2018. This segment incremented over 52% over each year.
As per Nvidia, Market is worth $60 billion while Mellanox's high-speed networking chips for $11 billion.
Jason Carolan, Chief Innovation Officer of Flexential said that, "It's hard to not think Nvidia is just buying some revenue to help its case". Its about market share in a segment they are already in, he also added.
This overall will help both the companies to upgrade its business and make profit.
Part 2 soon.