In the future, social media will offer diplomacy assistance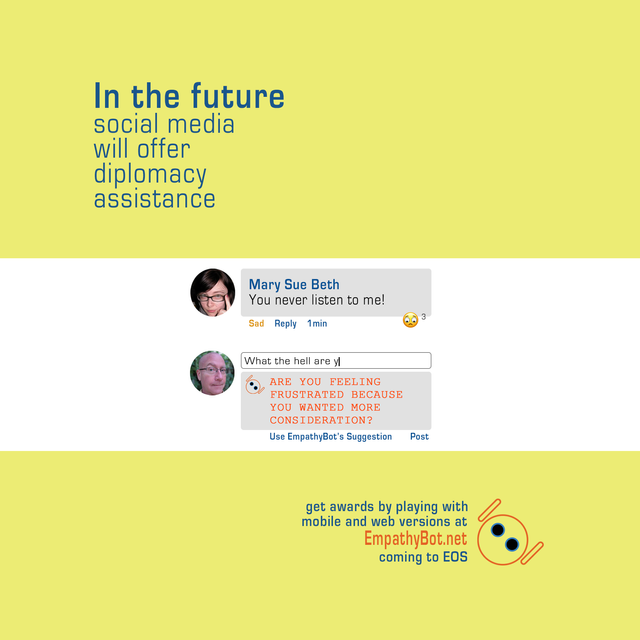 We all need empathy
This a.i. I've created could be groundbreaking but I don't have the resources to market it to get the attention of those with the power to use it on a large scale, where it can truly begin changing the world!
I need your help
Please spread the word! I know Dan Larimer has read the book, Nonviolent Communication, which is the "empathy system" I used to develop EmpathyBot. If this could be seen by him, my hope is that he would see value in this being added as an optional feature in Voice or want to talk other ideas with me.
The future is so bright...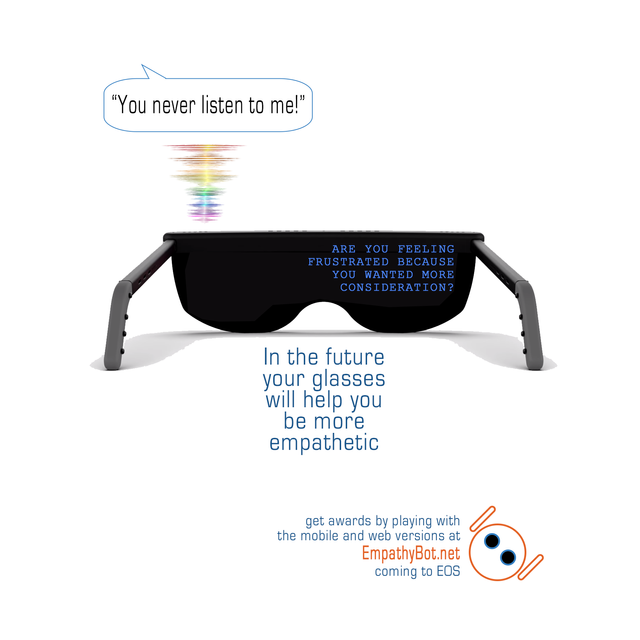 Try it now
You can play with EmpathyBot right now at https://EmpathyBot.net or talk to the Telegram bot: @EQbot
From tard to genius
Please note: EB is still a baby but every day gets smarter. Every time someone interacts with it, it learns. As of today, EB is responding with accurate understanding of about 75% of the phrases it hears.