Nutbox is Launching DAO Launchpad on Steem Blockchain to Realize SMTs in Another Way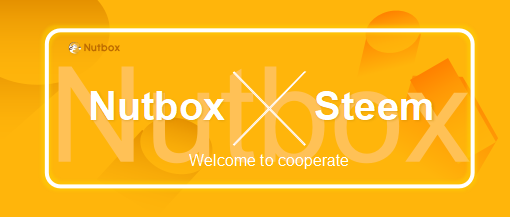 In 2018, the Nutbox team harbored high hopes for Steem Media Tokens (SMTs) and chose to develop in the Steem ecosystem. However, SMTs have not been launched despite great anticipation by the Community.
In 2021, we choose to develop the Crowd-Staking Protocol in combination with Steem's Delegation mechanism. The Crowd-Staking protocol allows communities on Steem to deploy community tokens in one click, combine community tokens with the Steem Power Delegation mechanism to allocate community tokens, launch community Proposal System, and combine community building with token rewards in the future ( Community Version of PoB). We have achieved the vision of SMTs in another way.
Building Crowd-Staking Protocol to Realize the Financing Launch of Communities
The Crowd-Staking Protocol is a way of stake-to-issue-tokens. A Steem community can incentivize community members to delegate SP to its Community Delegation account and allocate community tokens to the delegators. The Staking Reward received by the Community Delegation account can all remain in the Community account as a Community fund, or share part of it with the delegators.


This system of staking and issuing community tokens provides a channel for the community to continuously gain support from its members, and also creates a new way for community members to receive community tokens. It is based on Steem's Delegation mechanism and is deeply integrated with Steem's DPoS consensus mechanism. It is a very important financing launch approach for the Steem communities.
To create your own DAO and deploy community tokens within 3 minutes, create community Crowd-Staking Protocol and Proposal System, please refer to this tutorial《Using Nutbox for Community》
Delegate SP mint NUT, Supporting Users to Delegate SP to SP Delegation Provider
For communities that do not want to issue community tokens temporarily, they can also choose to collaborate with Nutbox Walnut to encourage more community members to delegate SP. In the initial stage of the launch of the Steem blockchain, Walnut will create a batch of SP Delegation Pools in collaboration with SP Delegation Providers. Users will delegate SP to the corresponding Delegation Providers and receive NUT rewards in addition to the original rewards.


Communities that are interested, please submit corresponding information
HERE, Nutbox Team will contact you at the earliest possible time.
Post and Get Upvoted Activity
In order to reward more users who actively participate in Walnut, we have launched the "Post and Get Upvoted" activity.
Whether you participate in community Crowd-Staking to get community tokens, or participate in Delegate SP mint NUT, you only need to post the screenshot of 「successfully delegated SP and participate in mining」 on Steem, and you may receive a huge Upvote from Nutbox (@nutbox.mine, @wherein).
Posts must have the label "walnut-mint" in the title, for example, Walnut-mint | I am Mining NUT by Delegating SP through Walnut
Please use walnut-mint as the FIRST tag of your post, this will facilitate the management of the activity.
SP Delegation Provider Collaboration Discussion Telegram Group:https://t.me/Nutbox_Steem
Nutbox Official Website: https://nutbox.io
Walnut DApp: https://app.nutbox.io/