My thoughts concerning the future of NULS
Hello,
I've run some numbers in my head and I've come to the conclusion that the big strategy of NULS can't work if the coin price doesn't reach at least 20 to 25 dollars. The coin price today is 2,50 USD for 100m marketcap.
At 25 dollars with the current circulating supply would put us at only 1 billion marketcap. This price still low if you compare it with other similar blockchains.
How are we supposed to finance community leaders and community devs to grow the ecosystem ?
It's supposed to be financed by node rewards and commissions from running a node in which the team will stake 200 000 NULS, if you take the time to calculate those rewards they are unsustainable unless we reach approximately 20 dollars per coin. You can't pay community leaders and community devs peanuts, I have yet to see someone excited about any of those roles at the current coin price... if we don't reach 20 dollars per coin the community will not grow.
Who, Why, How ?
BITMAIN has invested in NULS and it was announced at the current price of 2,50 USD, BITMAIN is also helping NULS in developing Chain Factory, their subchain product. Why would BITMAIN invest in a company for nothing ? No way, right ? BITMAIN and the other investors of NULS will not let NULS die, because if we don't reach 20 USD the whole NULS strategy can't and won't happen anyway. This is correct, NULS will die if we don't reach 20 USD at least to finance the community operations (community devs and community leaders).
In my opinion a very big pump is being prepared in the shadows by those big players. For example, why would Binance list the USDT pair for NULS... a 100m marketcap coin ? This doesn't make any sense right ? Unless they are preparing an astronomical pump.
If my theory is correct they will coordinate the gigantic pump with a new top exchange listing. We can also see that the market maker is back on Binance, keeping the volume high to attract big investors.
NULS has "under announced" very big partnerships like the MC Payment partnership, that's a huge company and a huge milestone, but the team didn't want to hype it because their own coins were locked at that time ! Yes, once MC Payment integrates NULS they will hype it to another galaxy by announcing it as the partnership of the century. 
BITMAIN was also under announced and under hyped. BITMAIN has yet to announce the partnership themselves, and this will also cause hype on NULS.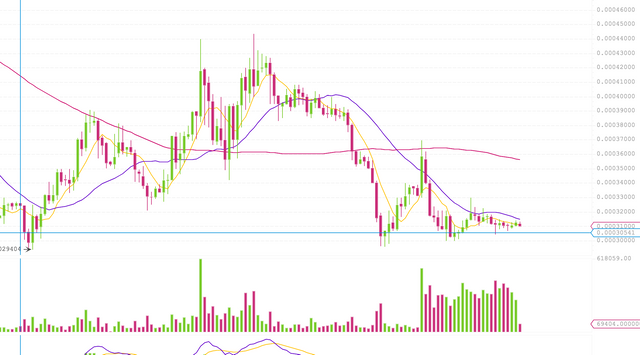 Why NULS ?
NULS is one of the fastest (if not the fastest) blockchain out there. NULS in theory can support up to 1.44 trillion transactions per seconds. This sounds a bit silly, I agree. I think that the reality is closer to 1 billion transactions per second, by combining the subchains.
NULS is already very fast with 10 seconds blocks capable of enclosing tons of transactions each. Jason one of the core developers has reached 2K TPS when he modified the block size, we were limited to 800 TPS before he made that change. Again, this was under disclosed as they didn't want to hype the price because they still didn't have their own coins.
NULS has it's own investment branch and the chairman of the investment branch runs investment funds in China, yes, exactly. NULS has tons of money at their disposal to fund projects and they already started.
NULS is running huge events in China but they are again under disclosing this fact to the West. Today for example there is a NULS DAPP competition where 300 DAPPS are presented to NULS, NULS has promised to invest and fund the top 3 ideas.
Again, in my opinion NULS can only go up to 20 dollars at least or NULS will die. The NULS global strategy requires a high coin price.
Disclaimer :
Please note that I hold NULS coins, this is not investment advice, the coin price could go to zero in the next second for all I know.