presentation
Hi, how are you! I present myself before you formally, I had done it before but I want to do it better, it's a pleasure to be here.
As you may notice I am new and I hope to have a good time and that this is a great experience!
I am proudly Venezuelan, and I firmly believe that a better future awaits us and that after this storm, a beautiful clear sky awaits us.
I am 17 years old just turned in, I was born in June, in the year 2001
I like teaching a lot, that's why I like learning so much.
I consider myself a friendly, tolerant, responsible person, I try to give the best of me in everything, I am something perfectionist with my things, creativity is something that can not be missing in my life, I am a very crazy, at first very shy, but when I am confident I am someone interesting to treat hehe.
I study music at the "Vicente Emilio Sojo Music School, Libertador Symphony Orchestra Foundation" where I am a double bassist and thanks to that place, I have my second family, pertenesco to the bass line as the first bassist, being a representative of the key of FA hehe
! [28378556_1470324966398229_4716969393992521461_n.jpg] (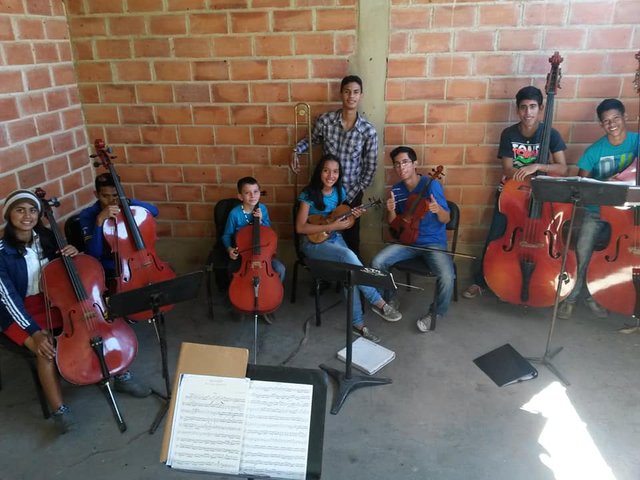 )
I also study industrial engineering at the university, hehe opposite poles but more united than they think.
For me the arts and mathematics is everything, they are life itself, they are another language, it is another world. I love mixing classical music with modern music (electronics specifically), among other genres.
On the other hand, thanks to my love for other cultures, I am also studying an Asian language such as Japanese.
I would like to travel a lot, to know a little about the world and different cultures.
I love reading, helping and enjoying with my friends, going out, listening to music, playing bass, I love to eat and sleep (that's something that can not be absent), I love anime, especially with works of the ghibli studio and I can not miss the Gainax studio
in my life.
I am the oldest of three brothers, and was basically a "father" to them
I am an extremely curious person, my God, that sometimes causes problems.
My philosophy would be the following "help everyone because doing it helps you"
I know we all have problems, some bigger than others, but all are surmountable although it seems that no, I am a person who has gone through many hehe I like to refer to my problems as "silly things" and in me is the desire to help to whom I can, to all if possible, to see that no one goes through all those crazy things that I pass on to my e.
I believe in God but I am completely a science lover and I know there are too many questions that need answers.
I do not care what Religion you are, I will respect you because nobody came to this world to impose a belief, because you decide in which you will have faith and who to believe. With my sexual orientation I'm pretty ... you could say that liberal.
The rest about me, I hope you will discover it little by little and I really hope for the best of this Steemit experience and I know that thanks to you it will be so!
Discord: ntrosell # 6345
Facebook: Nelson trosell
mail: [email protected]
See you soon!
[IMG_19691231_210242.jpg] (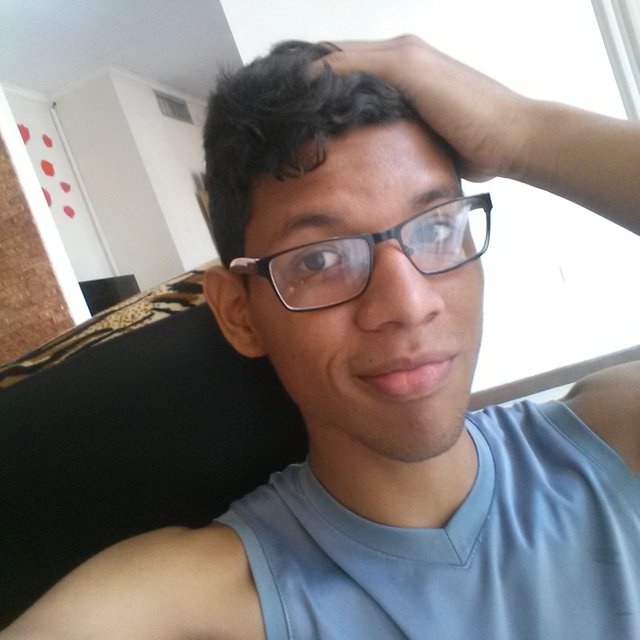 )