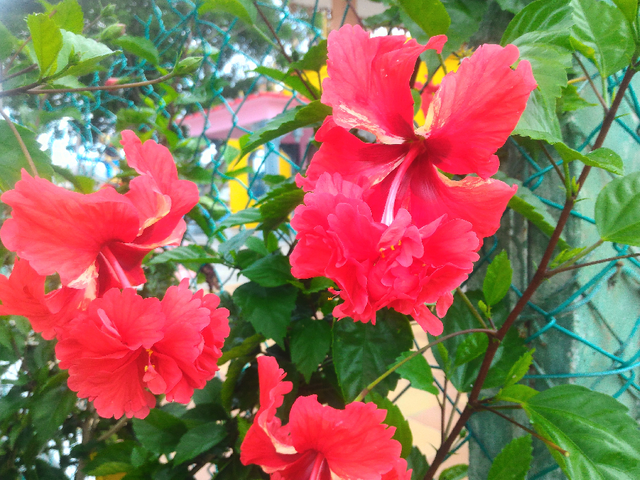 Hello everyone! I just thought of sharing a few pictures of some unique looking double flowered hibiscus flowers I found recently. They were in Sitiawan, Perak, Malaysia. I have never seen hibiscus flowers that have two layers of petals so I was excited and clicked a bunch of pictures.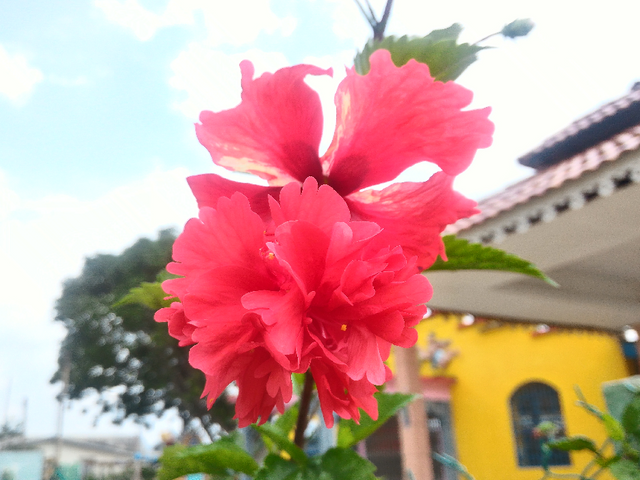 I got a closer snap of one of the flowers and as you can see, the style part of the flower branches into another flower, i.e. double flowered. All of the bloomed flowers looked the same, so I guess this is a special type of hibiscus plant.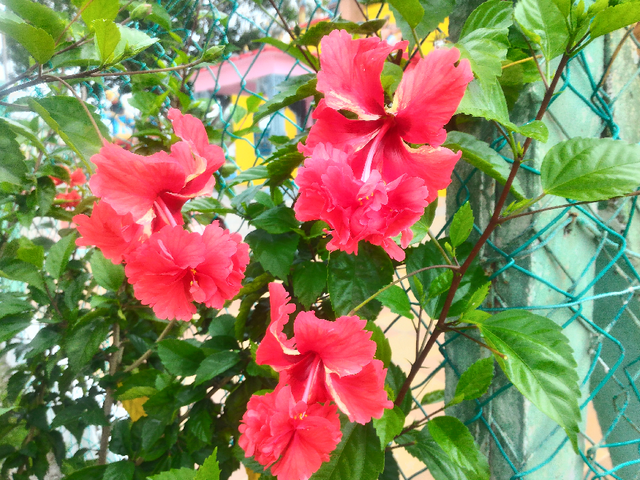 The beautiful flowers made my day =)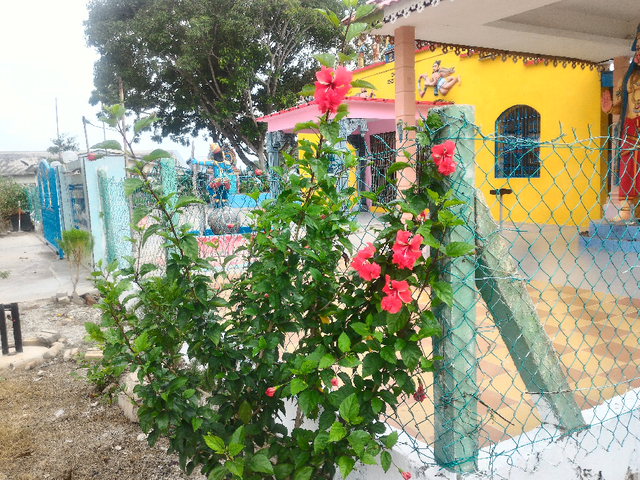 By the way, I am also sharing a picture of the whole plant. I found it near a temple. Many of the flowers were yet to bloom. I hope that the flowers brightened your day a little. Thank you for dropping by and have a great day ahead!