Hello friends!
Today I will show you my new watercolor painting. I was painting a whale in the ocean.
I had a thin watercolor paper - 185 gr. I regret having bought such thin paper. Never buy paper for watercolor less than 300 g/m
At first I drew a sketch of a whale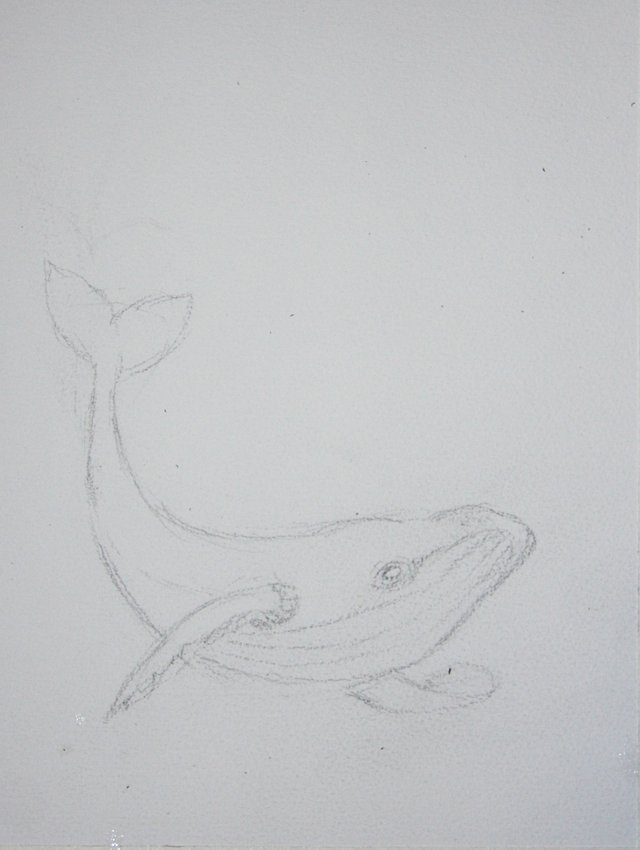 Then I painted the blue lines on the diagonal. These lines mimic the rays of light that penetrate deep into the ocean.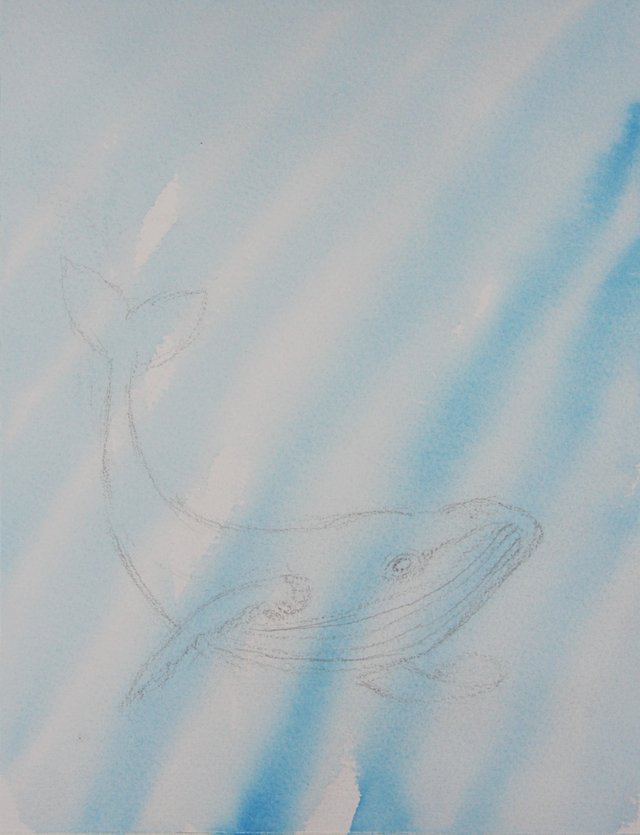 I left the top right corner bright and started painting the water.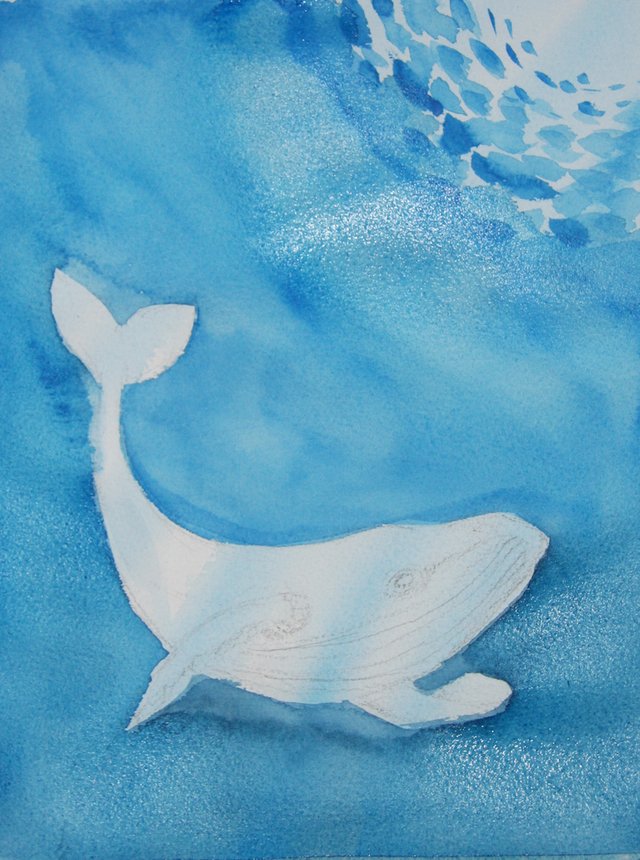 Then I started painting the whale. I moistened the paper and put on the dark spots that are on the back of the whale. I dried the paper and painted the details of the whale.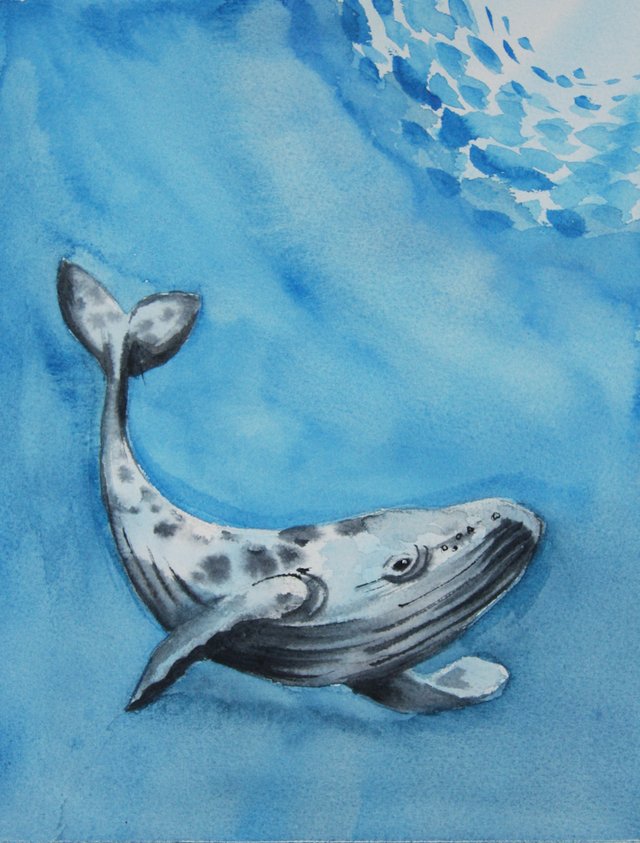 I looked at my drawing and realized that the color of the water is too light. I began to darken the color of the water in the corner and near the whale.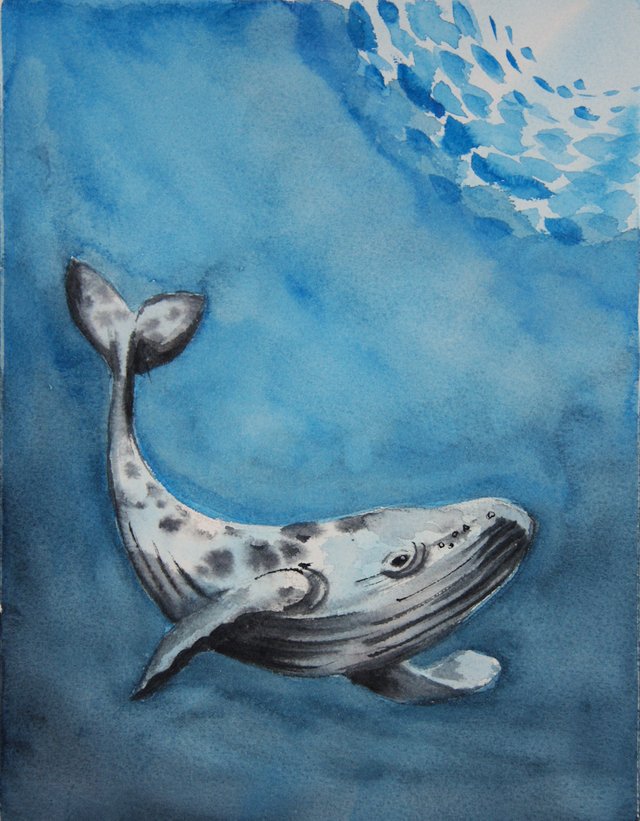 The last stage I saw in the online lesson. This was the most crucial stage. I began to brighten the rays of light that pass through the water. I knitted a dry synthetic brush and made stripes to it. This is difficult, because at this moment the brush washes away a part of the paint and stains the drawing.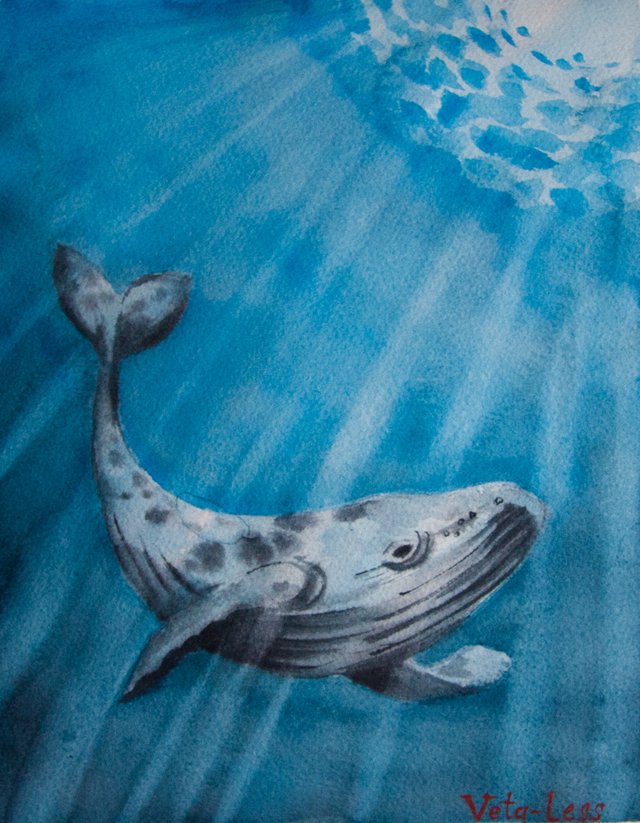 My picture is ready!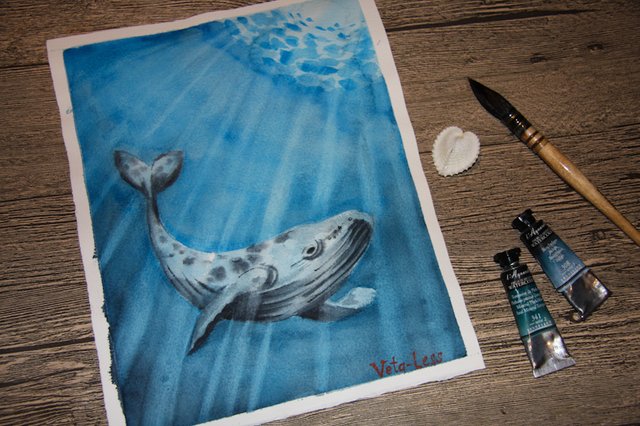 You often write in my comments that you like to look at gif process, so I do it for you :)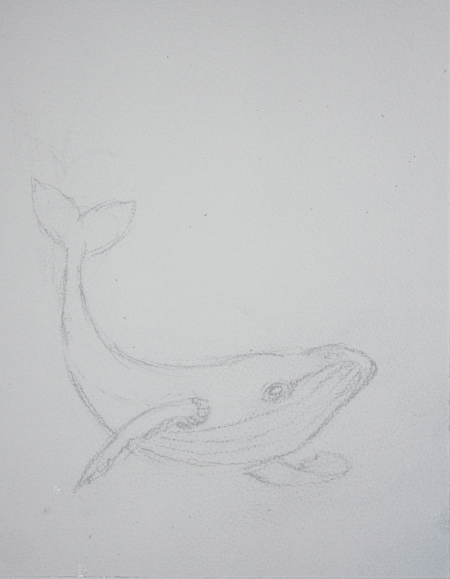 Cheers
Veta