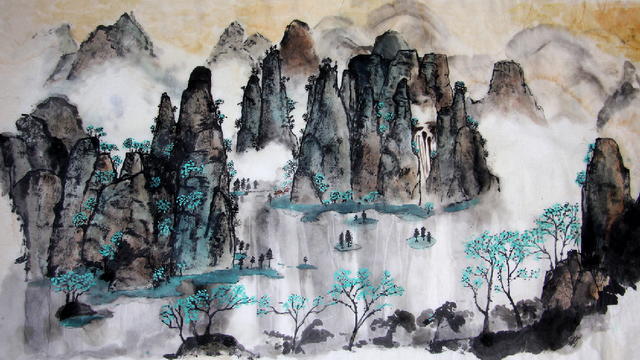 Hello, friends! I want to show you a traditional Chinese landscape that I painted in the spring. Then I did not have so many friends, so this landscape was appreciated only by my Russian friends. I want to show it again.
I was making a copy of a Chinese artist. Unfortunately, I don't know his name. But I know this landscape very well. This is a famous place in China. Many Chinese artists paint this landscape.
My painting is very large. This is the biggest picture I've ever painted. The size of my canvas 90x50 cm. The picture covers more than half of my body (though my height is 156 hehehe)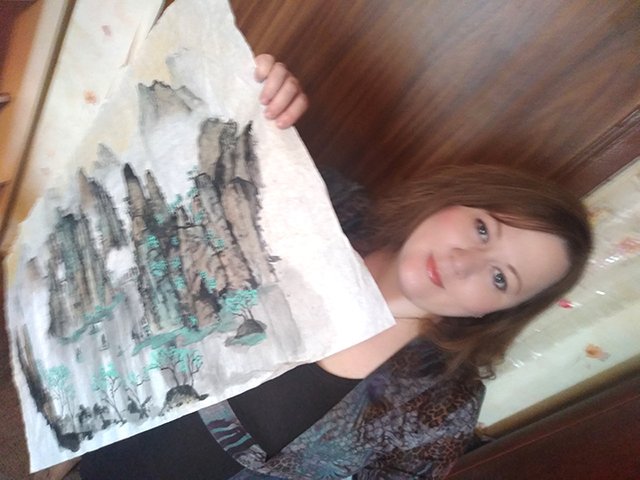 I spread the paper all over the table and started drawing. I like to use the technique to texture mountains. I use a dry brush with ink to draw the outlines of the mountains and the roughness of the stones.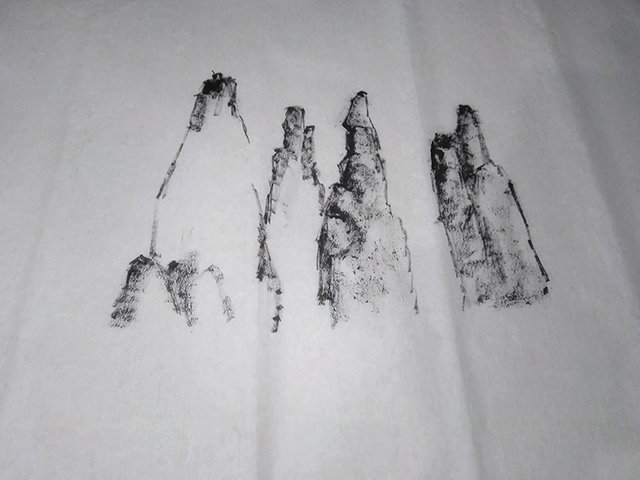 Here is such a the long I have picture :)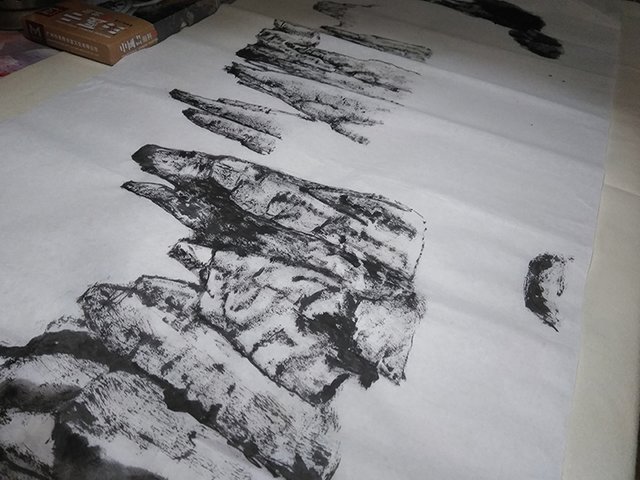 Then I wet the top of the paper and paint the sky and clouds. The mountains are behind the lake, so I draw reflections from the mountains in the water. I also added to my painting colors - brown and stone green.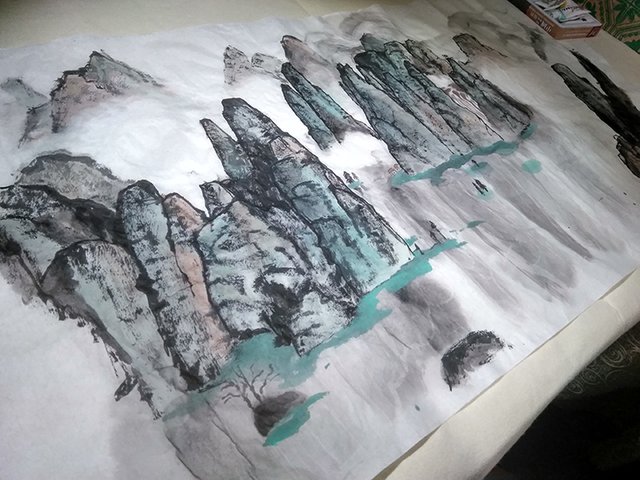 I painted this picture for two days. At the last stage I painted trees in the foreground and on the mountains, village houses.
You can see my picture in large format if you click on the image.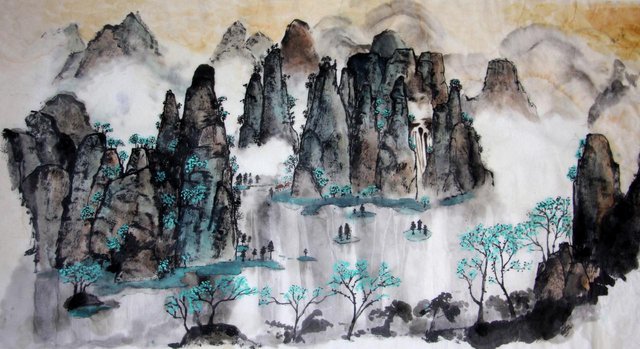 This is the painting I copied.

Сheers
Veta