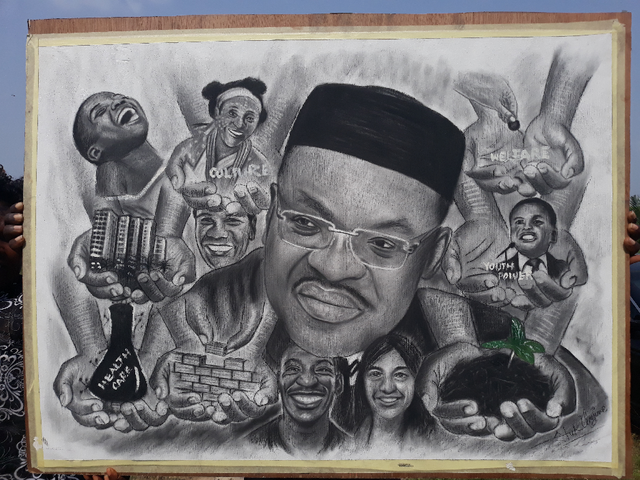 This piece right here is an appreciation to my governor for the development plans he has for my state. We could only boast of less than 2 industries in our state but on his election as a governor, we did not only boast of industries, but peace and progress. One of the industries he brought which I so much benefitted from is the Akees pencil industry.
Since it is a new industry, only Hb grades of pencils are in production and With all honesty, it is the first less costly but artist friendly pencils I have ever used. But as it has always been, critics will always criticise. They say it isn't good, but it's what I use to shade and gives an excellent result. Which should they go for? The critics criticising without proof or an artist who has used and affirmed it's reliability?.
Well, it's the human nature they say. We can't speak with the same voice.
I also made a video too you can watch it here
This particular incentive has helped my career and it has really played a major role in my career improvement.
If it has helped me this much, then why shouldn't I say thank you? A million thanks believe me wouldn't be enough but God knows how grateful I am and for this I say thank you to his Excellency, Deacon Udom Gabriel Emmanuel for blessing us and blessing my career for in the words of William Arthur ward, "Feeling gratitude and not expressing it is like wrapping a present and not giving it."
This are shots some shots taken while this piece was in process.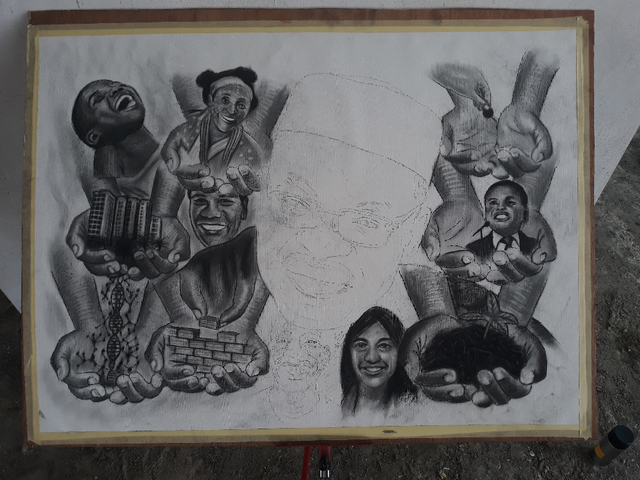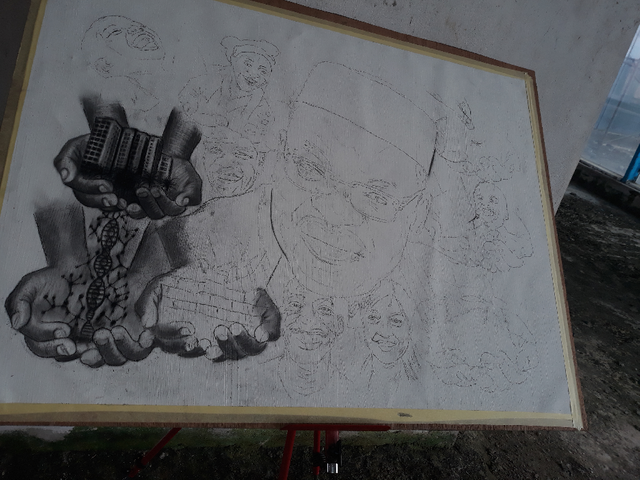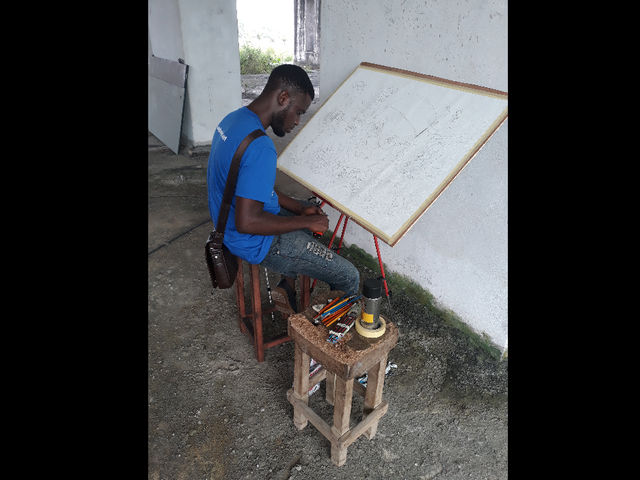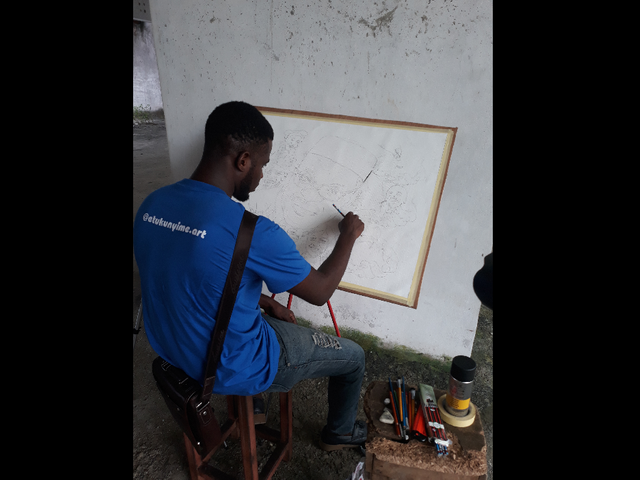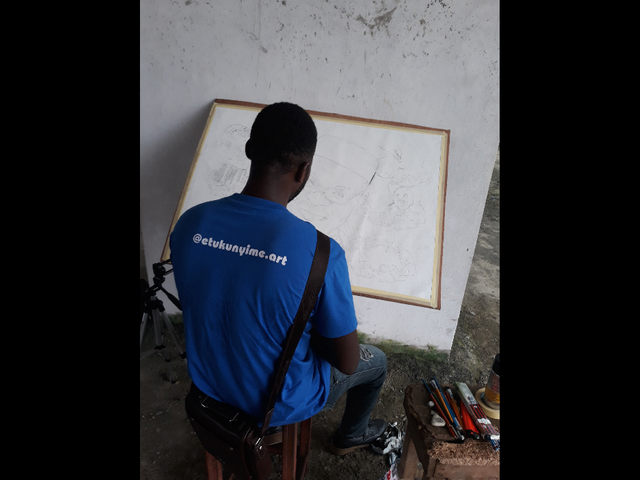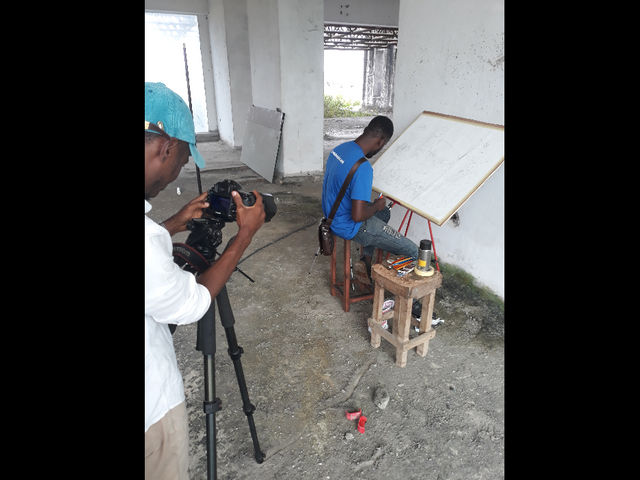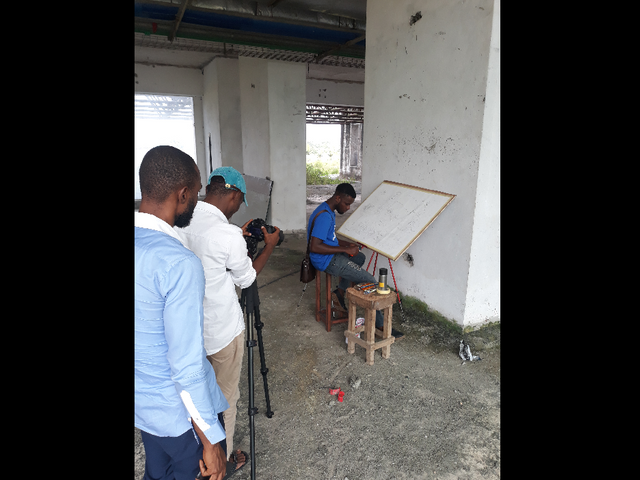 This was for an introduction video for my youtube channel. You can watch the intro here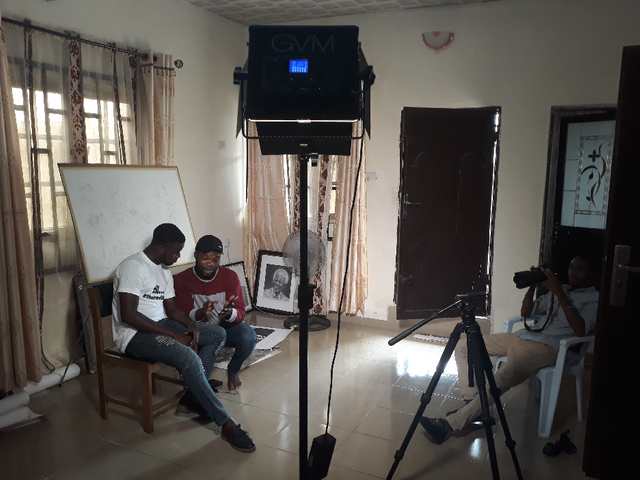 In my current studio
Feel free to express your thoughts on this. Thank you
This was done on a primed canvas and the materials I used were Akees pencil and charcoal pencils.
I am so sharing this on all social platforms
#thatPencilBoy
L- levelled
A- Among
Z- Zealous
Y- Youths