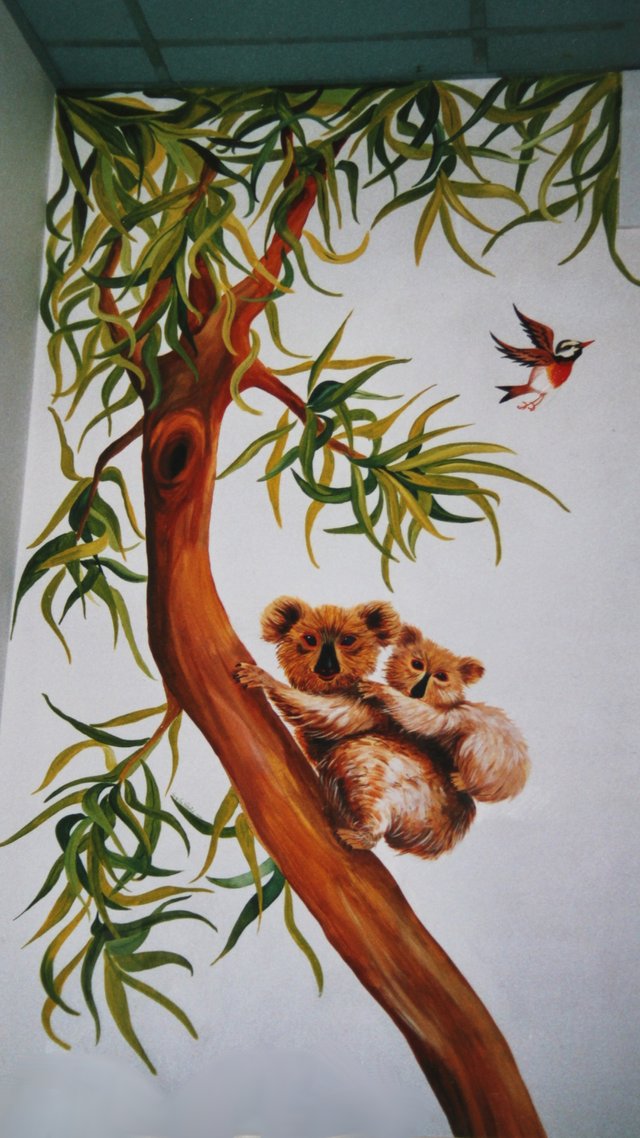 I am very sorry and angry but at the same time powerless towards everything that is happening in the world, because of man. Is we think to what happened in Australia, it's crazy!!!
Extreme heat and low rainfall are the result of global warming. Indomitable fires caused by climate change associated withsome idiot arsonist is causing irreparable disaster.
The temperature is rising in all the world is causing extreme events like fires, floods, melting glaciers etc. and itwill always be worse unfortunately. The temperature is rising in all the world is causing extreme events like fires, floods, melting glaciers etc. and itwill always be worse unfortunately. Also in Italy it has not rained for several months and cold winter with snow is becoming a distant memory.
Sono molto dispiaciuta e arrabbiata ma allo stesso tempo impotente verso tutto quello che sta succedendo nel mondo, a causa dell'uomo. Se pensiamo a quello che è successo in Australia, è pazzesco!!!
Calore estremo e piogge scarse, sono il risultato del riscaldamento globale. Incendi indomabili causati dal cambiamento climatico associato a qualche piromane idiota sta causando disastri irreparabili. La temperatura si sta alzando in tutto il mondo causando eventi estremi come incendi, alluvioni, scioglimento dei ghiacciai ecc. e sarà sempre peggio purtroppo. Anche in Italia non piove più da diversi mesi e l'inverno freddo con la neve sta diventando un lontano ricordo.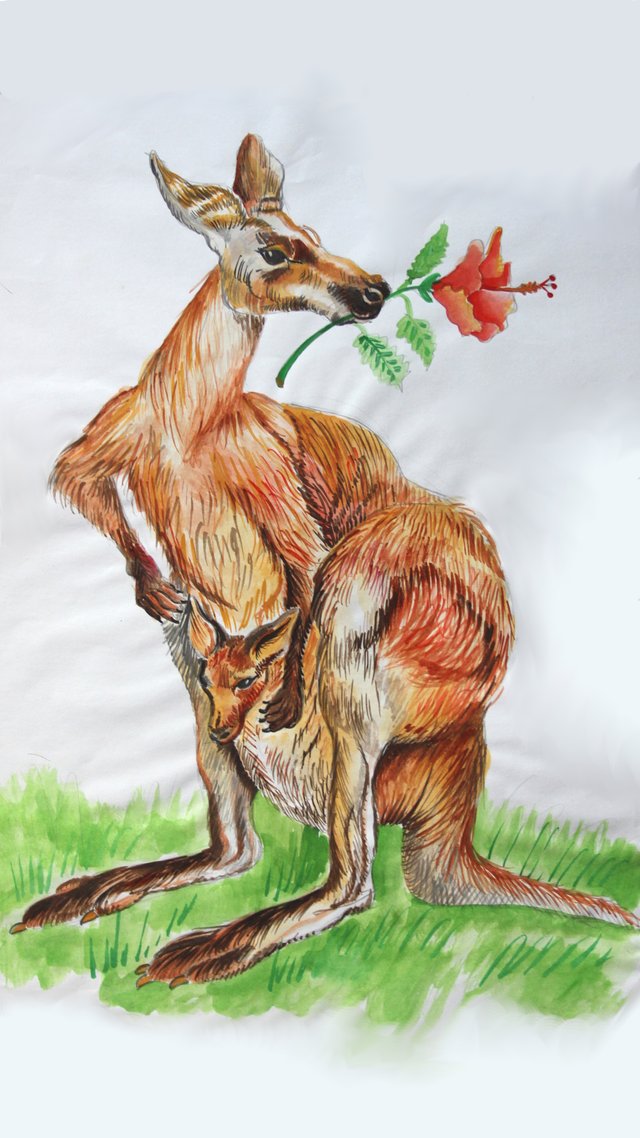 Rummaging in the drawers of my study I found these sketches that wanted to rapresent motherhood, a coala mom and a kangaroo with their babies.
Rovistando nei cassetti del mio studio ho trovato questi schizzi che volevano rappresentare la maternità, una mamma coala e una canguro con i loro piccoli.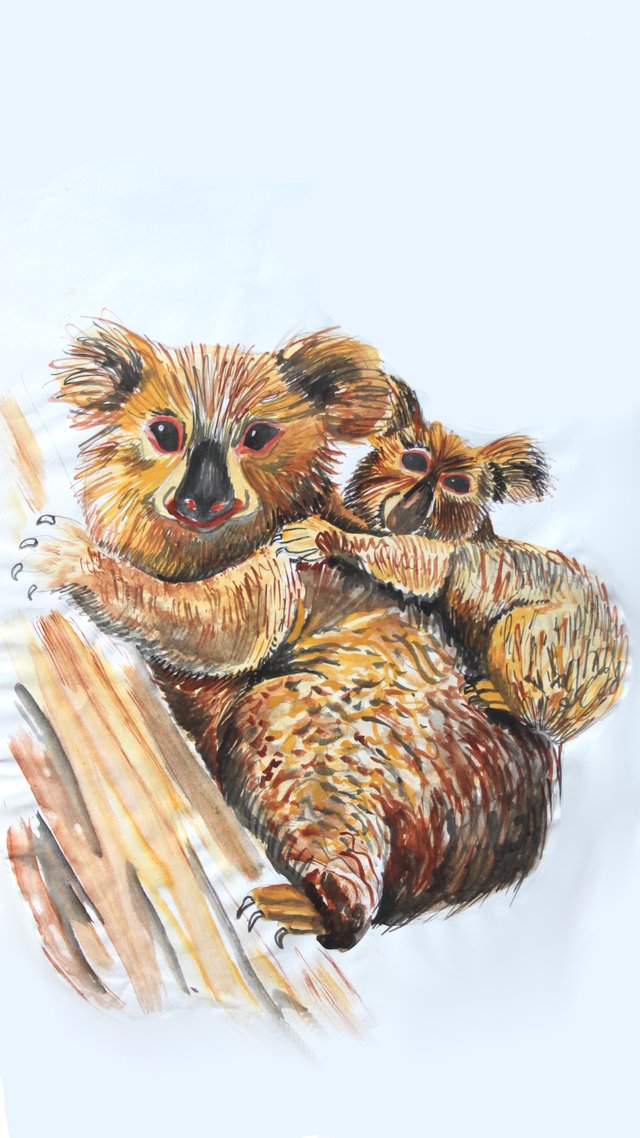 They are actually part of a project called "Peter Pan". Creation of murals, for the pediatric wards of hospitals in my region.
Infatti fanno parte di un progetto chiamato "Peter Pan". Realizzazione di murales all'interno delle pediatrie degli ospedali della mia regione.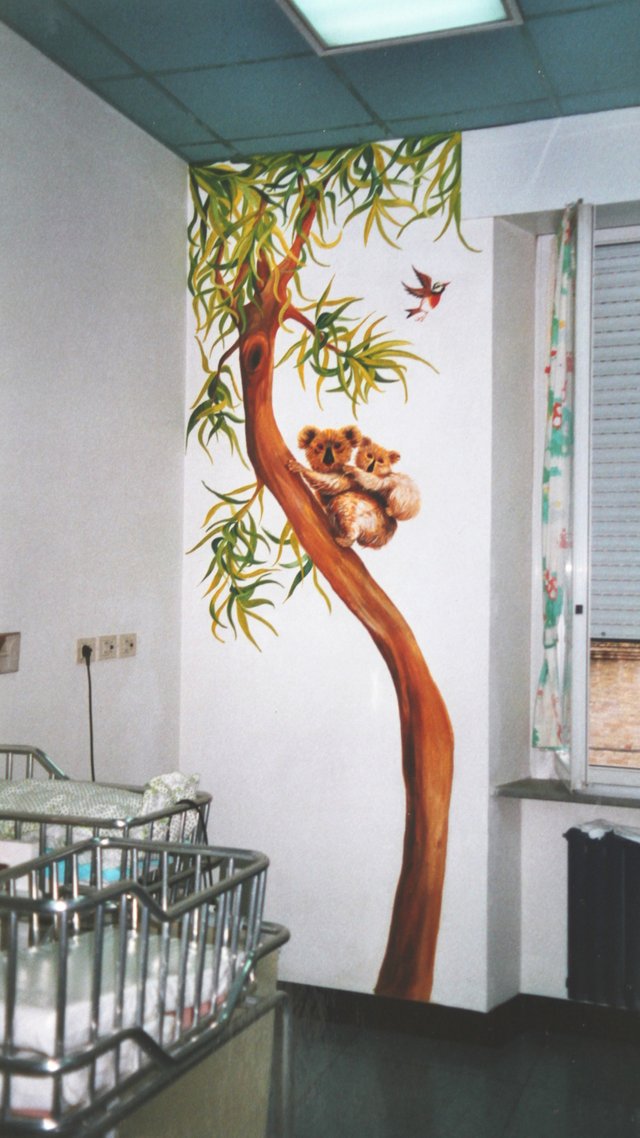 I made the coala on a wall for the pediatric "premature" ward of the Macerata hospital in the Marche region.
Now, reviewing this work and thinking about how many animals died from the bonfires, I get goosebumps,it depresses to think about how many animals and plants species we will lose going forward at this rate.
The loss of the biodiversity will lead to the end of our planet and therefore also the man.
Like said pope Francesco, God forgives, Nature no.
Hoping never to lose this delicious and docile little animals, but no species of all natural heritage, goodbye and I hope you like this post.
Bye see you soon.
Ho realizzato il coala su un muro per il reparto "prematuri" della pediatria dell'ospedale di Macerata nelle Marche.
Ora, rivedendo questo lavoro e pensando a quanti animali sono morti a causa dei roghi mi viene la pelle d'oca, mi deprime pensare a quante specie di animali e piante perderemo andando avanti di questo passo. La perdita della biodiversità porterà alla fine del nostro pianeta e quindi anche dell'uomo. Come ha detto Papa Francesco, Dio perdona, la Natura no.
Sperando di non perdere mai questi deliziosi e docili animaletti, ma nessuna specie di tutto il patrimonio naturale, vi saluto e spero che questo post vi piaccia.
Ciao a presto!!!