[CO] Still life "Aegean Sea"
Hello! Today I want to show you my entry for the Watercolor Art Contest.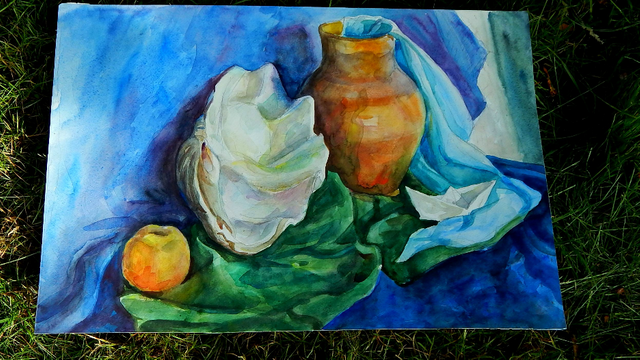 I decided to draw a still life about the Aegean Sea in ancient times, when the ancient Greeks created masterpieces of art, literature and music.
I embodied this image in the form of a clay jug (after all, the Greeks were famous for pottery).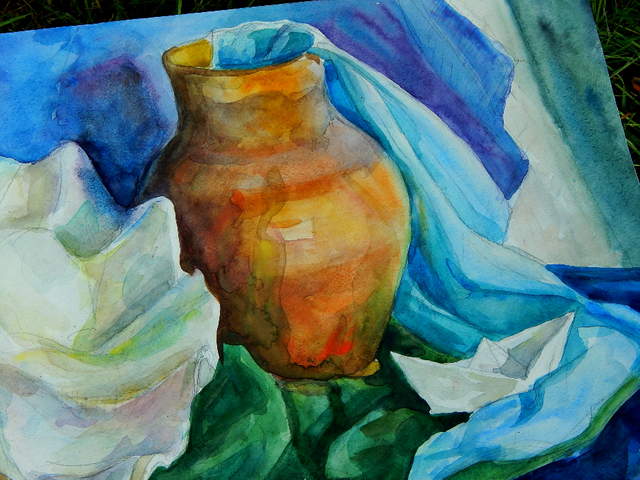 I also supplemented this still life with a big shell, apple, small paper boat and put all this objects on the blue-green draperies that resemble pure, transparent waves of the sea.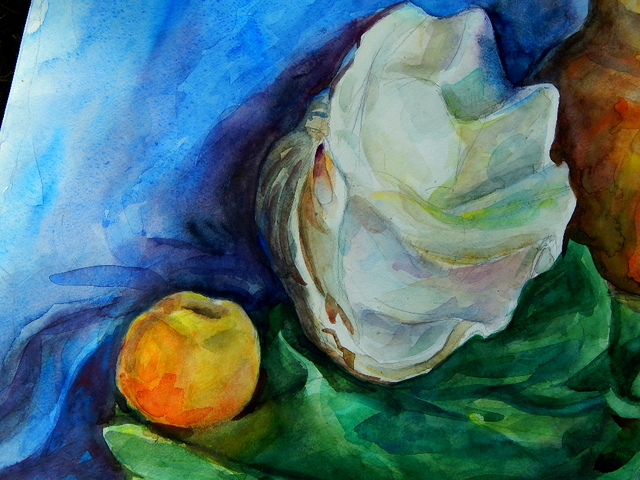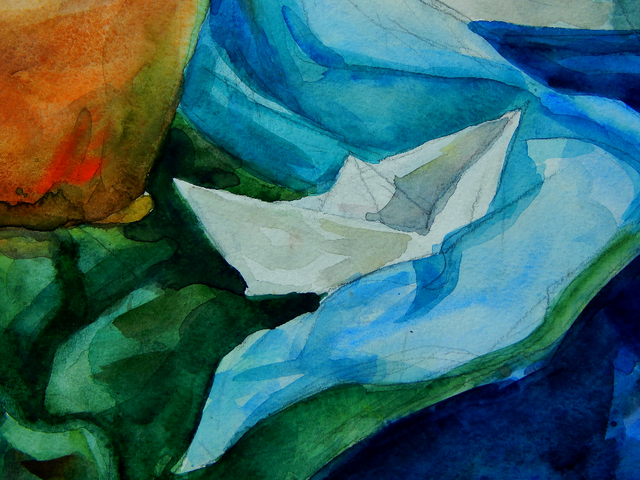 Hope you appreciate my watercolor still life!
Thank you for watching!