[CR] "Pompous old turkey"
Hello! Today I want to show you my new picture - Pompous old turkey".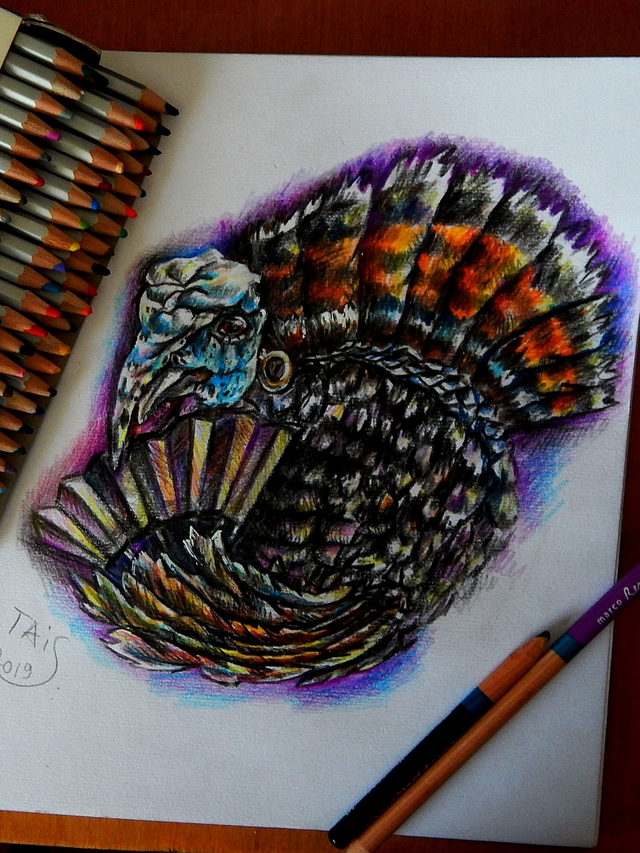 In this work I wanted to show such negative character traits as pompousness and complacency.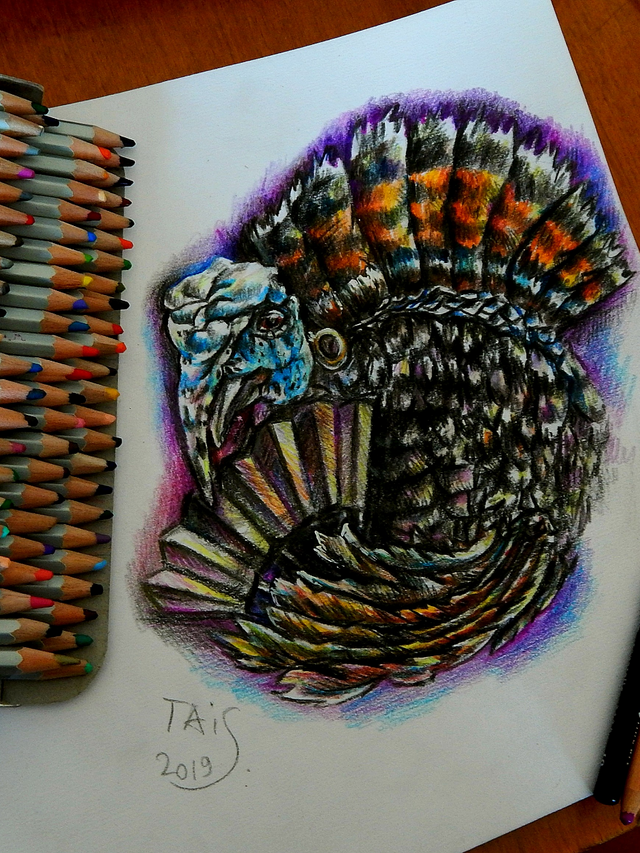 In my opinion If this traits could be portrayed, they would look a lot like this old turkey with a folding fan and big gold earings.
Photos of the drawing process: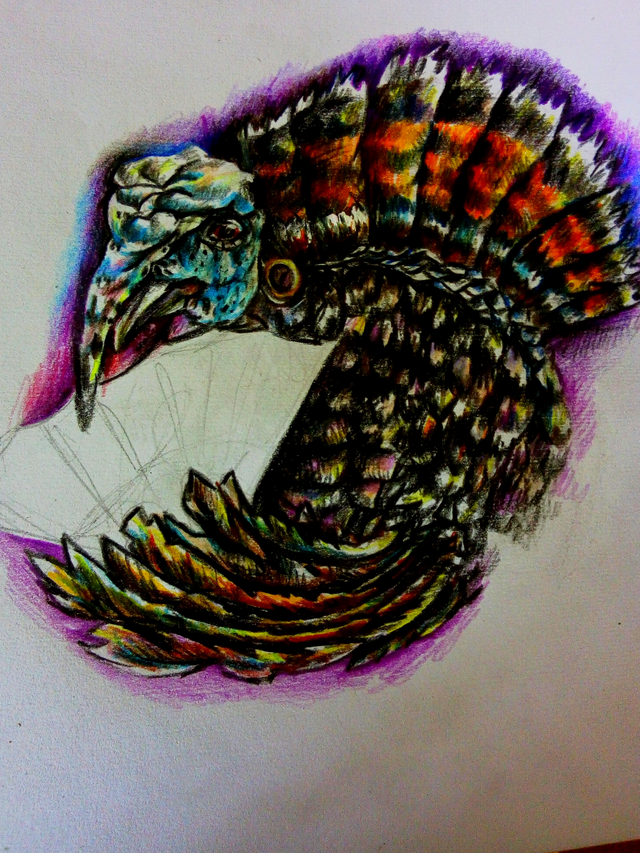 I hope you like my idea and my work!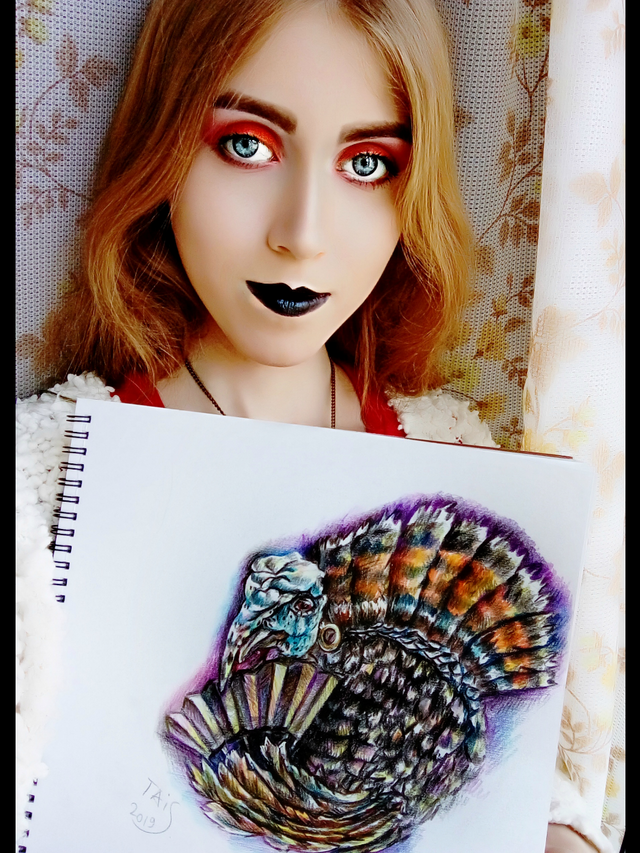 Thank you for watching!