[CO] Painted wooden round cup coaster "Electric giraffe"
Hello! I want to show you my entry for the D.I.Y Contest.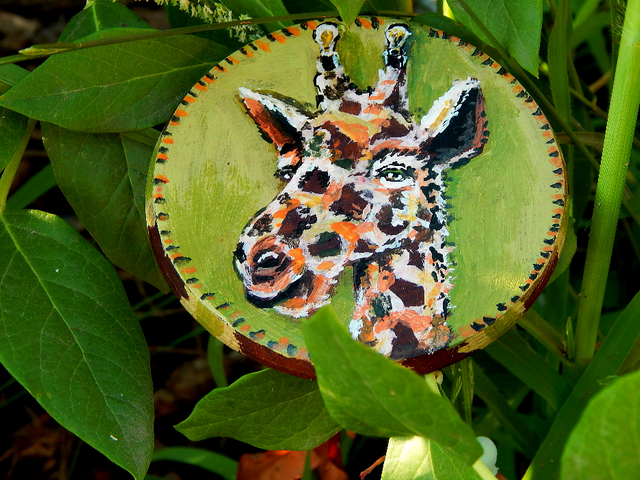 By D.I.Y. - artistic or mundane creations did by yourselves.
It can be dress or a shirt you designed or redesigned,object you created an invention or decorative creation.
I decided to decoreted a small wooden round .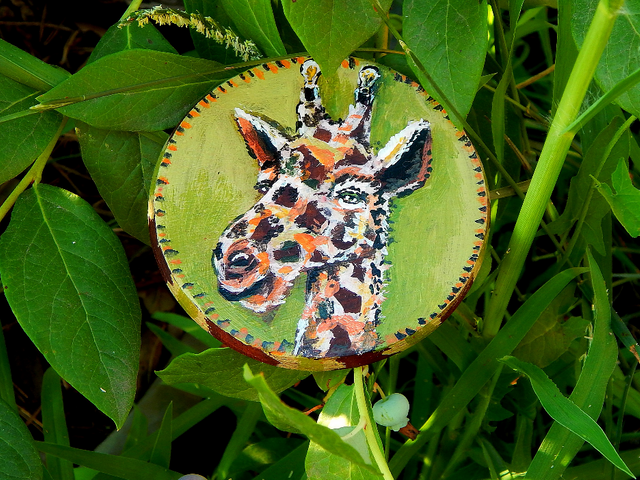 I painted giraffe with ossicones- lampes:)
(Ossicones are horn- or antler-like protuberances on the heads of giraffes and male okapis).
You can see the photos of the drawing process: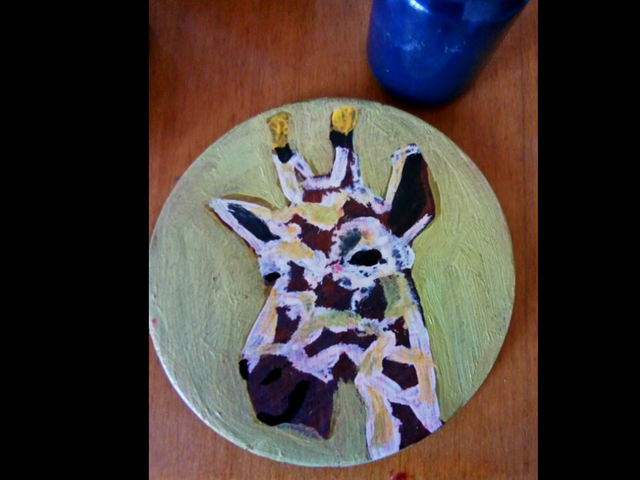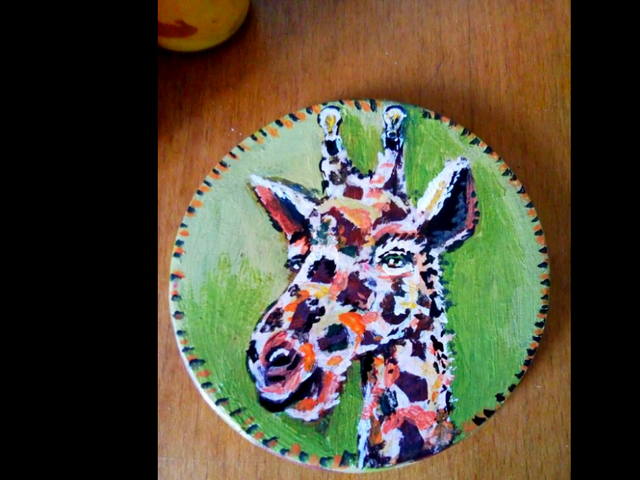 Thank you for wathcing!