Hello! I wont to show you my new drawing from the collection of "New Year Pigs"- "Pig in a sweater"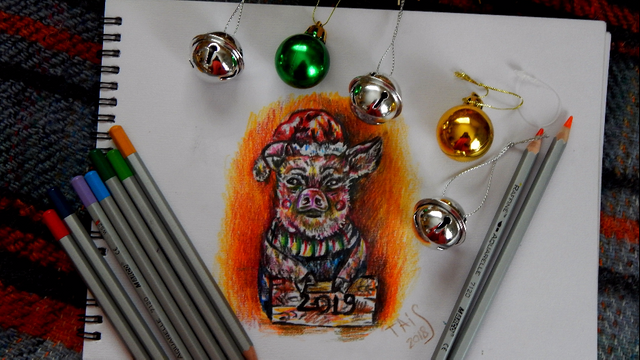 I drawed a pig in a santa hat and sweater.
In her hooves she holds a wooden plank with the inscription "2019".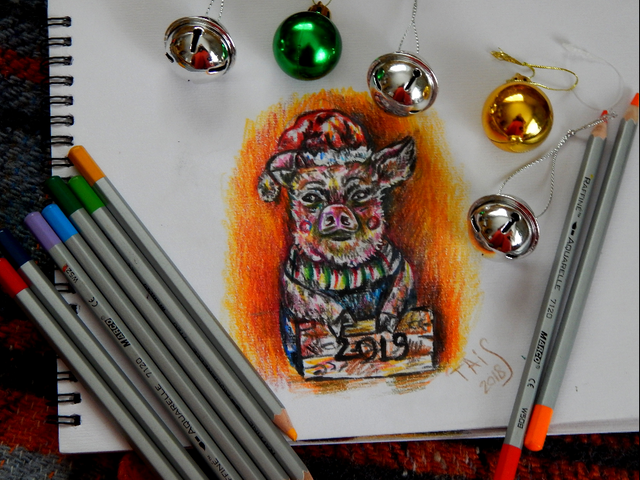 The photos of the drawing process: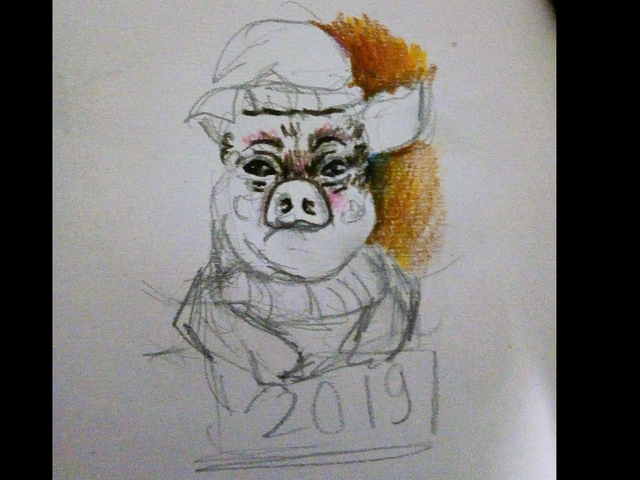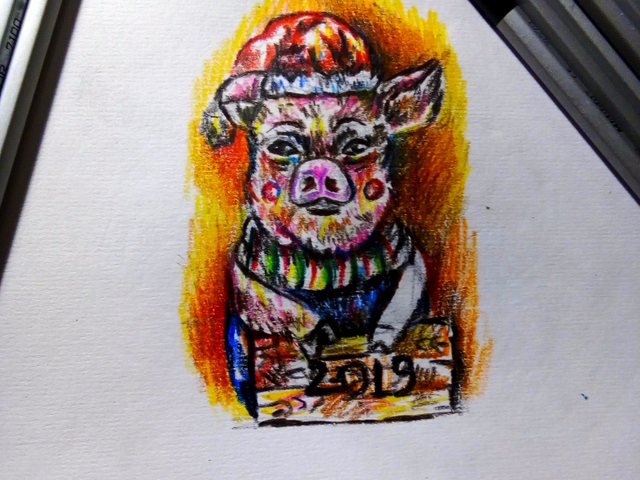 Thank you for watching!