[CR] "Mountain goat totem with horns- croissants"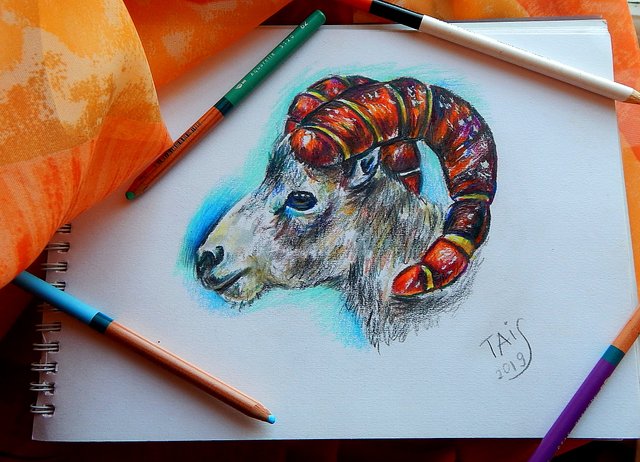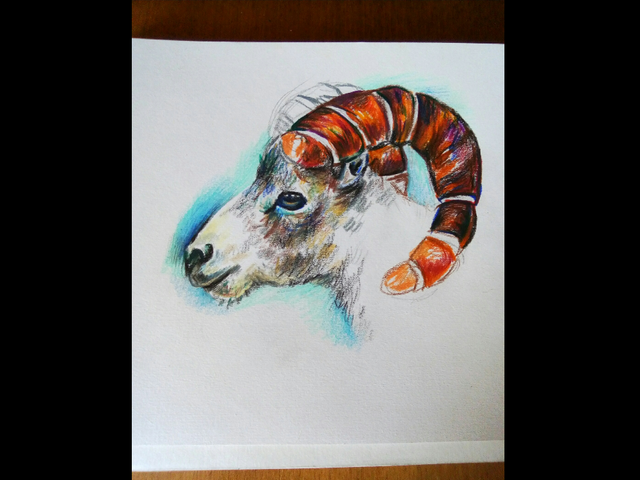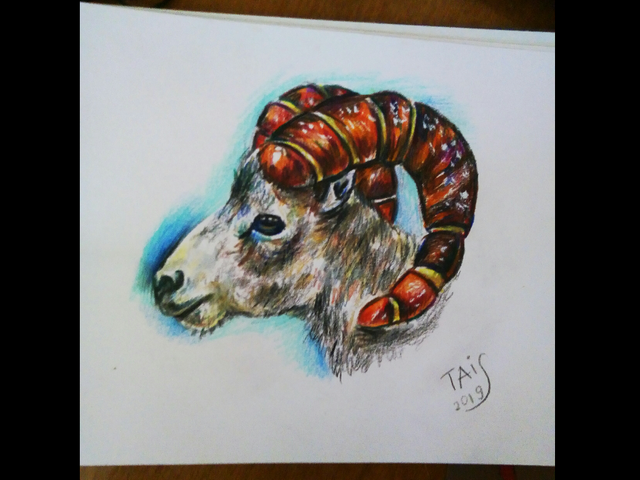 Hello! My entry for the Art Explosion Week 80.
The theme on this week is spirit animals.
In ancient times, people believed that there was a totem animal that protects them, and with which they have a common blood past. I depicted mountain goat totem. Also I decided to supplement this drawing with unusual horns in the form of croissants:)
Photos of the drawing process:
Thank you for watching!