[CR] "Universe -seasoning"
Hello! Today I want to show you my new work for Art Explosion Week 71.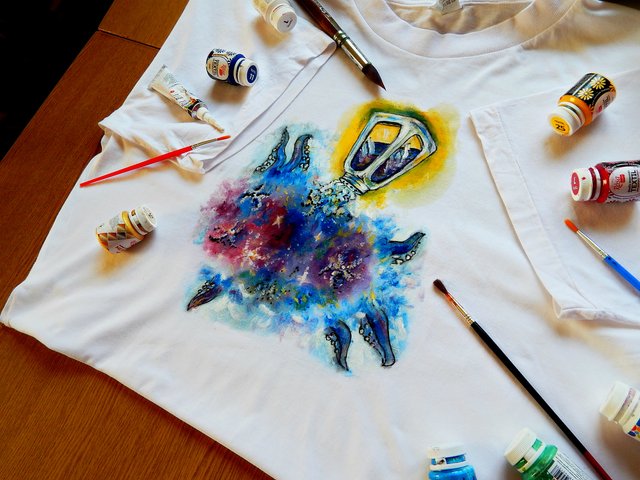 When I saw, that the theme of this week- universe, a strange thought appeared in my head:"What would be if you imagined universe as seasoning?
What would be the taste of the dish with it?"
Maybe something with tentacles?:D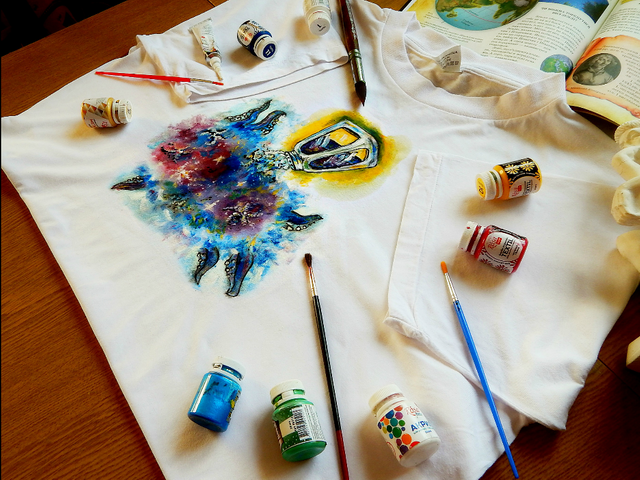 This work I created with textile paints, becsuse I have long had one white T-shirt that I would like to decorated:)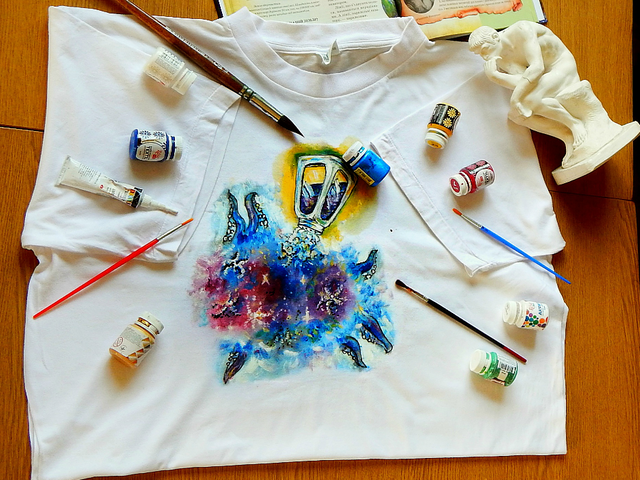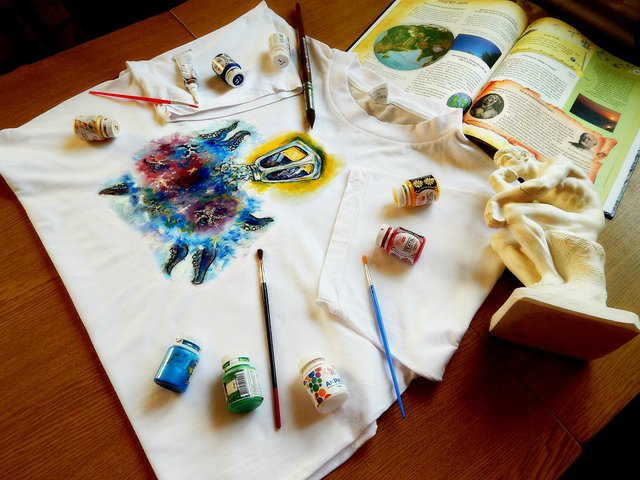 I immediately got to work and after a couple of hours the drawing was finished.
Photos of the creating process: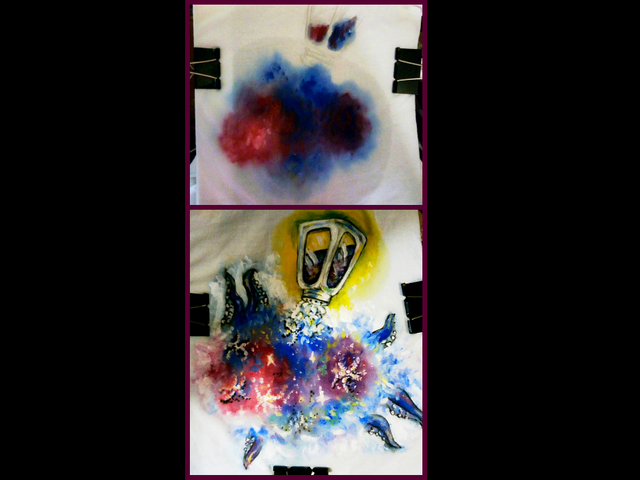 Thank you for watching!