[CR] "Eye Of Mother- Nature" or 4 Elements
When I saw that the theme of Art Explosion Week 70 is elements, I wanted to depict all 4 elements in one drawing.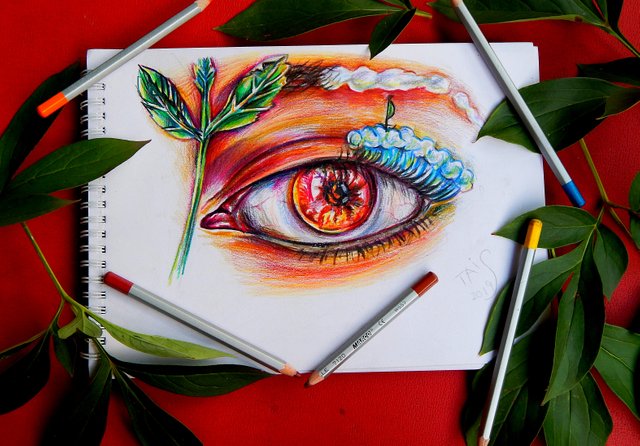 Since ancient times, people believed that all elements, such as Water, Earth, Fire and Air, are the foundation of Mother-Nature and I thought, as she can looks like?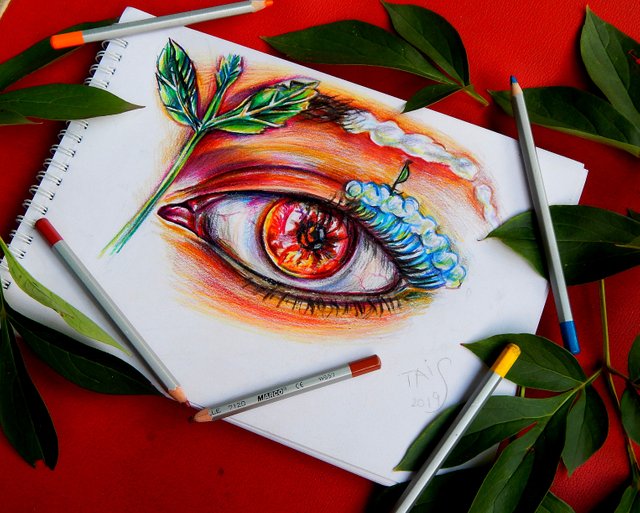 In my drawing I depicted the eyes of Mother- Nature.
The FIRE in my drawing - an red iris on the eye, like a flame.
The AIR is her eyebrows.
EARTH is a green plant,
WATER in my drawing is waves that turn into eyelashes and frame she gaze.
In all times people belived, that 4 elements correspond to 4 cardinal directions, 4 seasons of nature, 4 periods of life, on which the whole Universe is created....
Photos of the drawing process: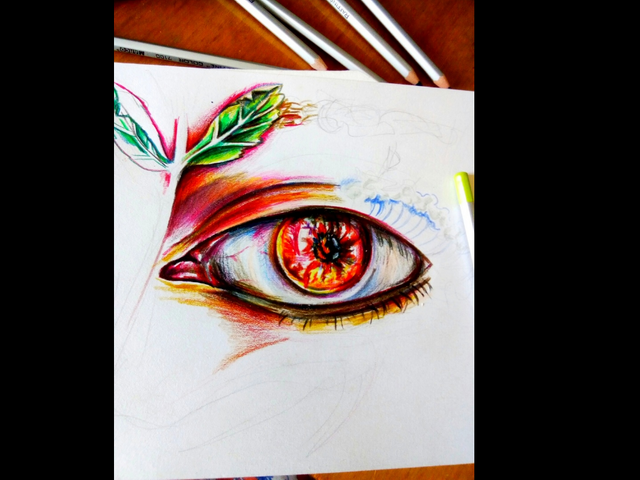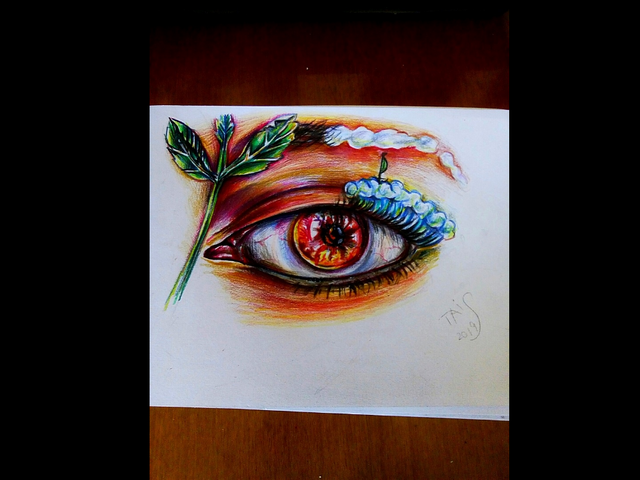 Thank you for watching!