[CR]ArtVenture contest- "Seascape with flying whales"
Hello!
In the last year, when walking along the soft sandy seashore, I saw very beautiful, fluffy clouds in the sky that resembled in shape two whales .
I wanted to drawed seascape with fantasy flying whales, but I forgot for this idea.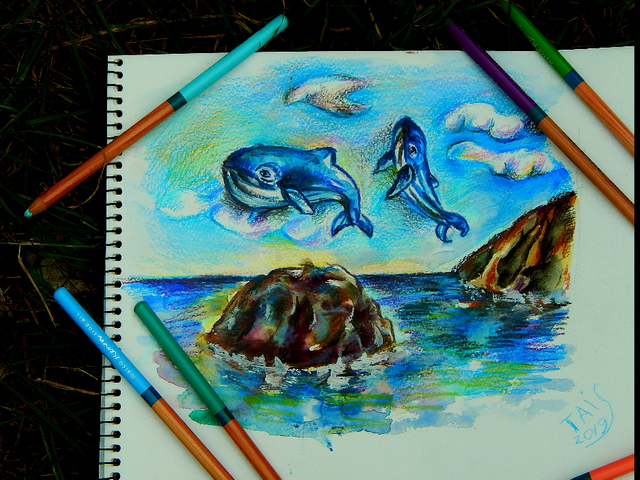 When I seeing the post from the Art- venture Contest and reading the theme of this week- suddenly remembered for my idea:)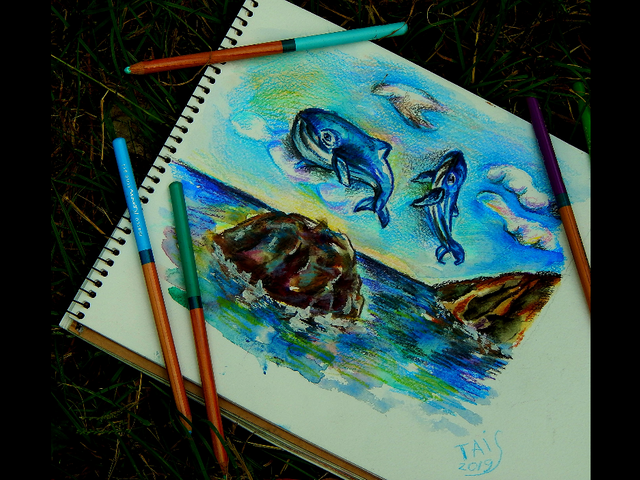 I used aquarelle paper, aquarelle and aquarelle pencils.
Photos of the drawing process: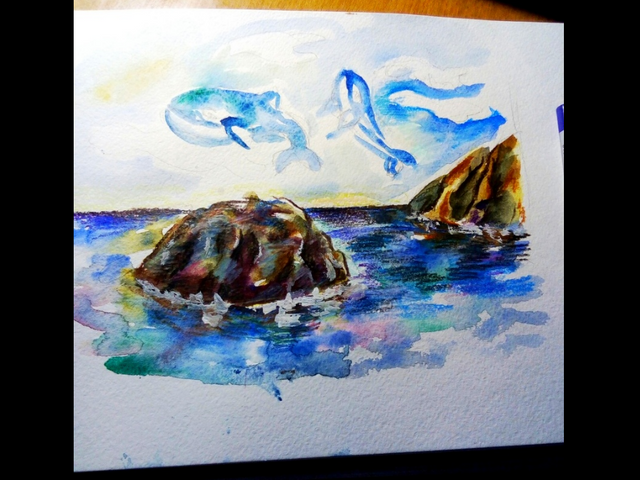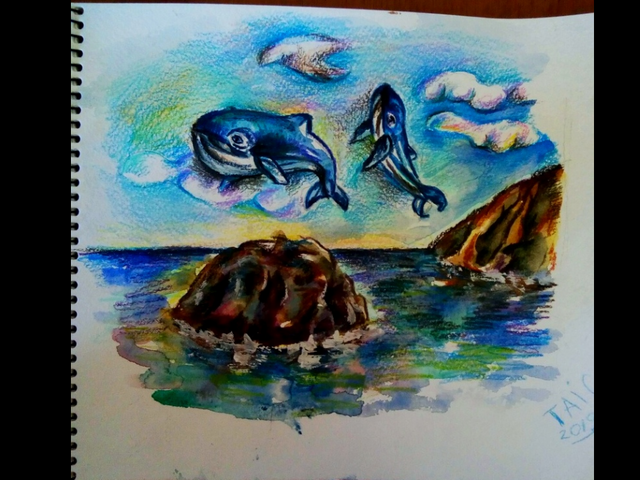 Thank you for watching!