---
I have always been quite selective when it comes to drawing landscapes, because I did not adjust to what meets my expectations in terms of taste, colors, and context, I was recently seeing in a book about Japanese art, and I found several old illustrations by unknown authors about Ukiyo-e, this was a genre of old Japanese engraving, which came to China and Europe through trade, it was quite accessible and was paid by middle-class people who did not have to pay expensive paintings. The Ukiyo-e is quite special, it was a source of inspiration for Van Gogh, who wanted to know the Japanese sun he saw through these paintings, which is why he moved to Arles.
---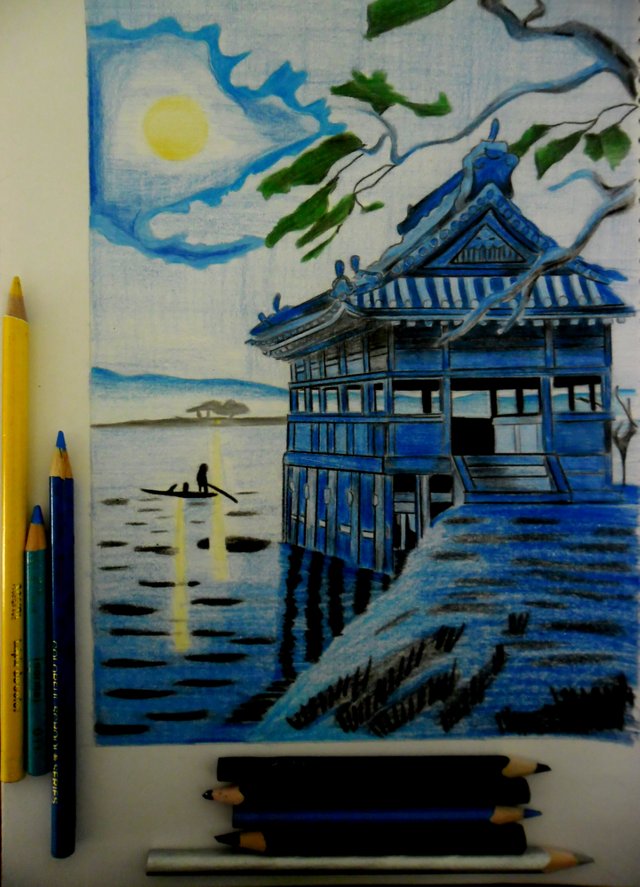 ---
1
---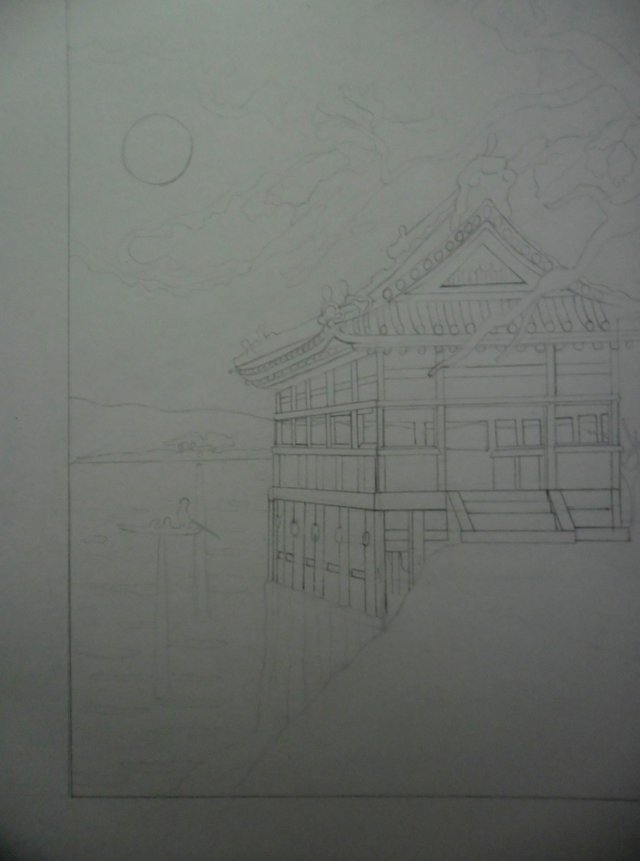 ---
This was the Sketch, I was using perspective for this project, it took about 1 hour. I had forgotten how much knowledge I had about this when drawing landscapes with some architectural element.
---
2
---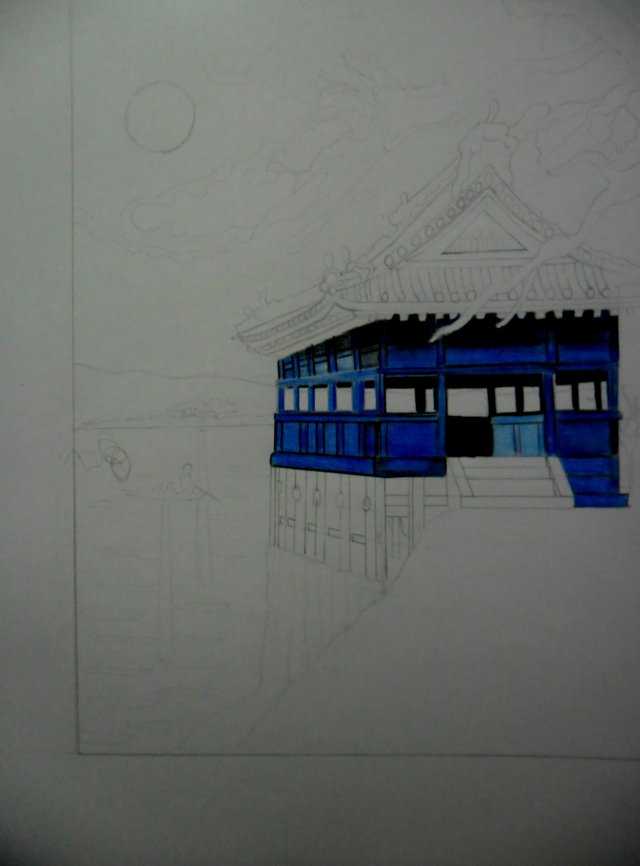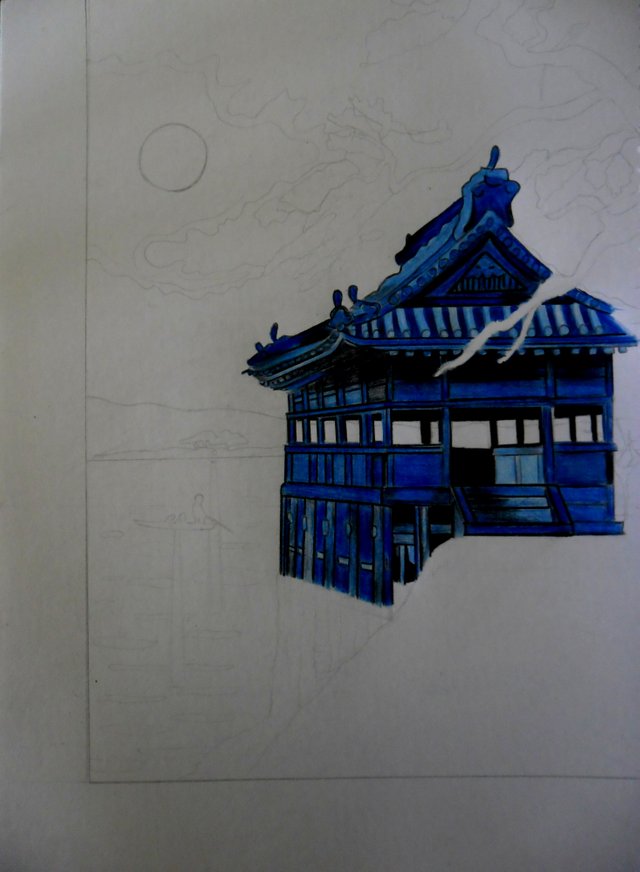 ---
I wanted to use blue throughout the drawing, because I really like this color, and give it several scales to prove that it could do in contrasts, use black to shade the lower areas of the ceiling, and the bottom of the small house.
---
3
---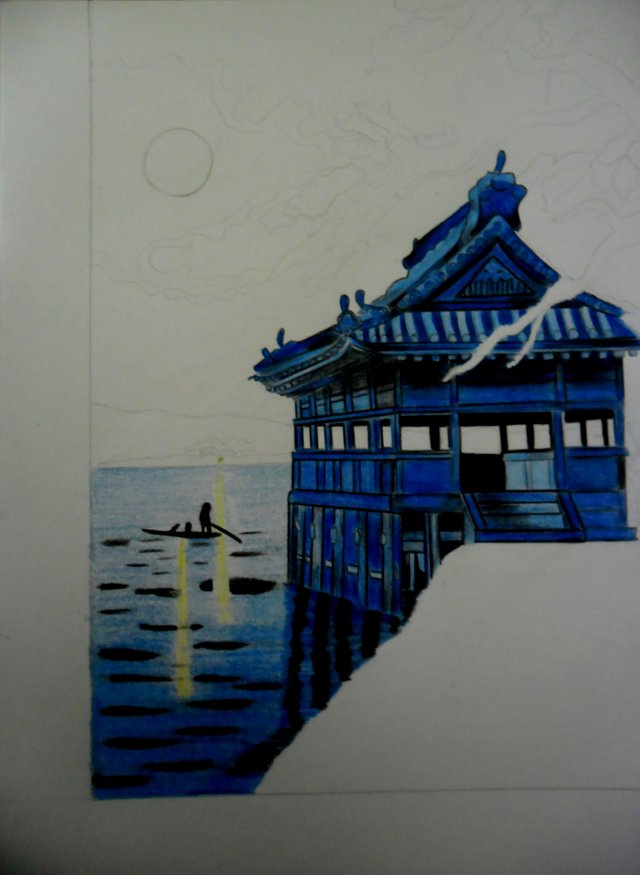 ---
The final details such as the branches of the trees, and the mountains, I also made them with blue, in different scales. The mountains are colored with gray that then mix with black and for the mountain use a little lighter blue, the same for the clouds.
---
4
---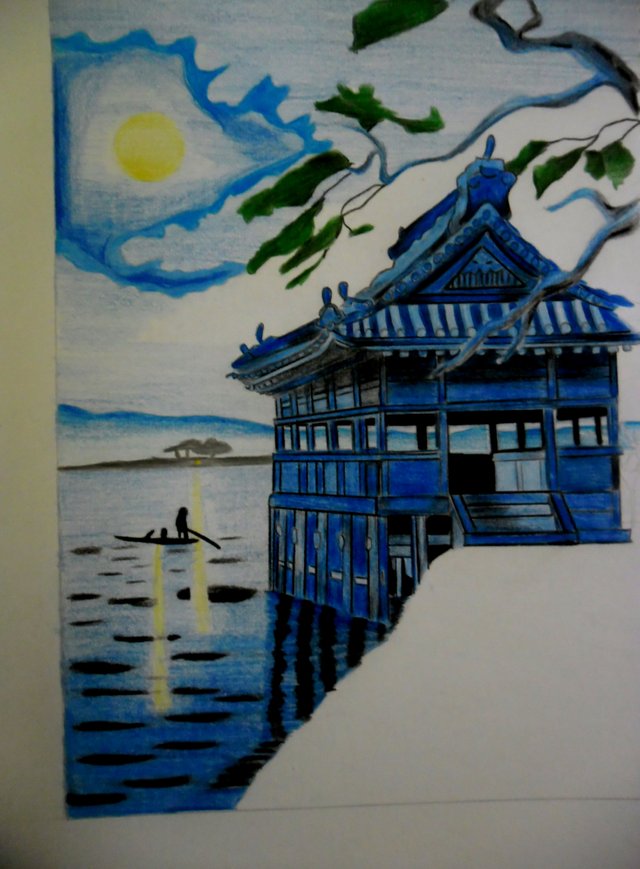 ---
Completed work
---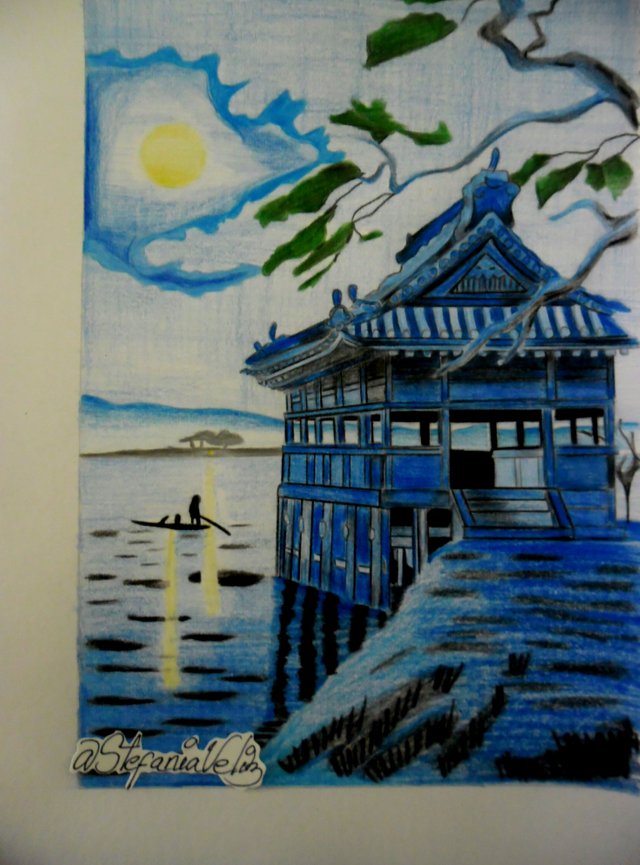 ---
"Even the longest journey begins with a single step".
-Japanese proverb-
---
Thanks!