Hello dear artists of Steemit ...
---
This is the first time I use the label "ntopaz" and I want to share with you some of my most personal drawings, where I do not portray, or caricature important characters, if not, they are images that come out of me on anything.
---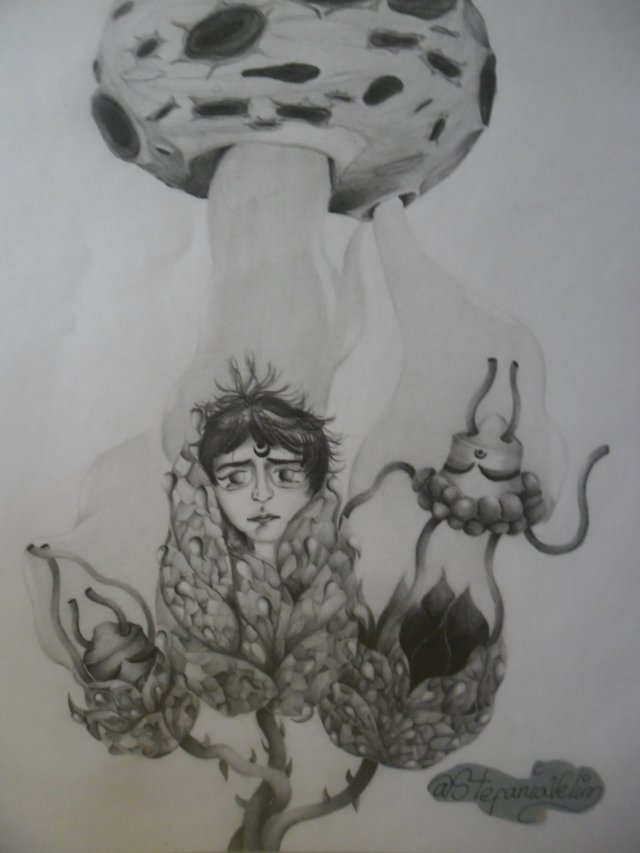 My drawings are quite strange, and although I do not like to give them any explanation or context, I always like the idea of sharing them, sometimes I feel a bit insecure but over time I have managed to mitigate that insecurity with good comments I have received.

Process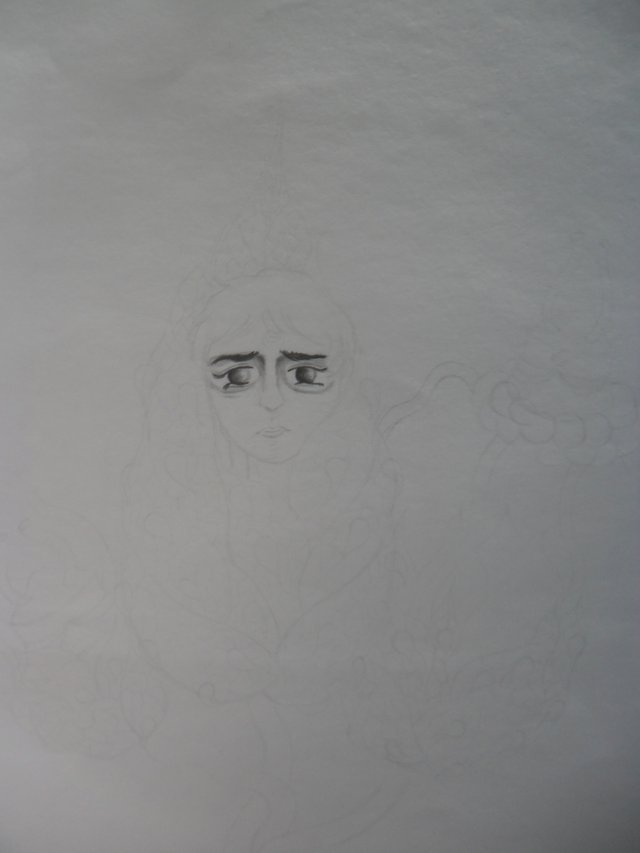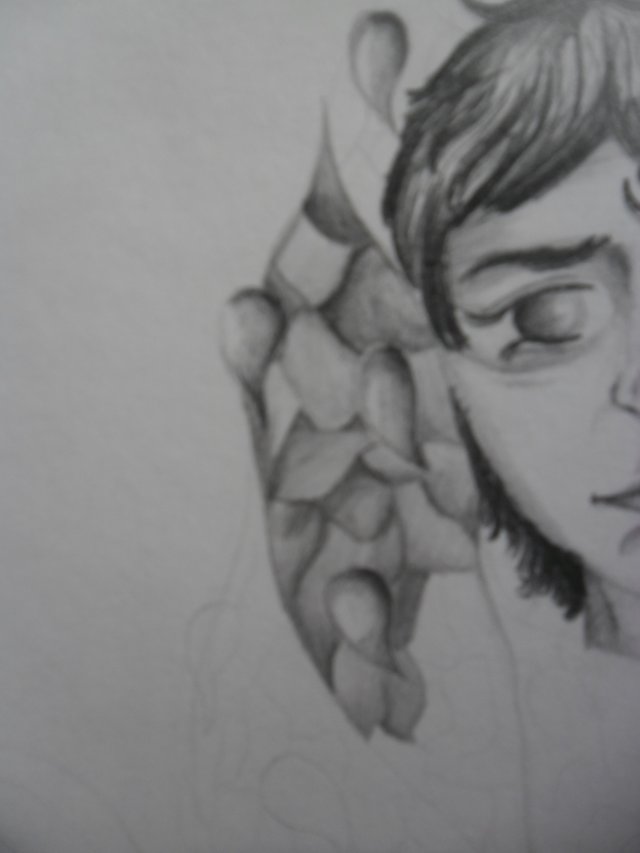 I like to draw in black and white, it is very uncommon to use colors, so I almost never do it. These plants were drawing because small segments of different shades of gray, and the face of the child trapped in the plant, is always sad ... (I like to draw sad things). In particular I always worry about making the look distant and a little expressionless ...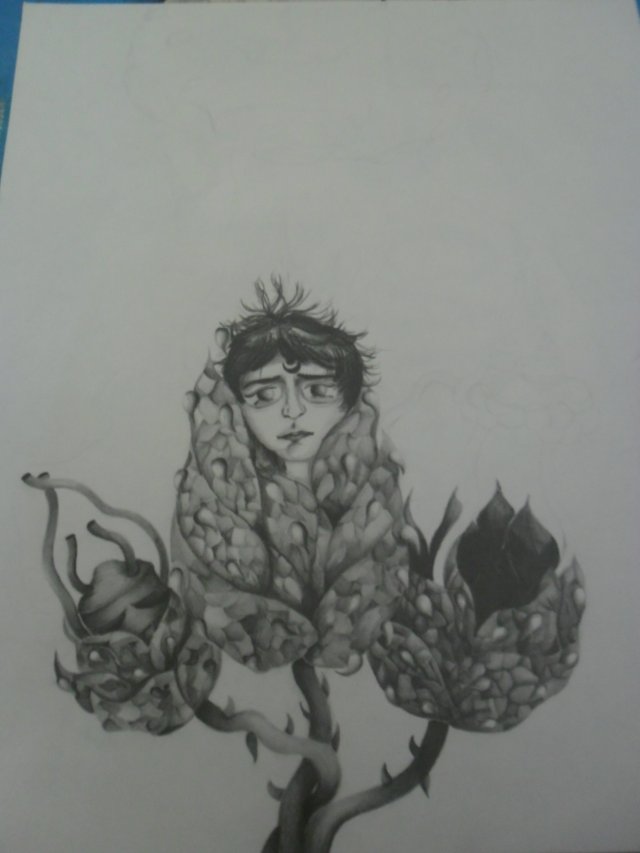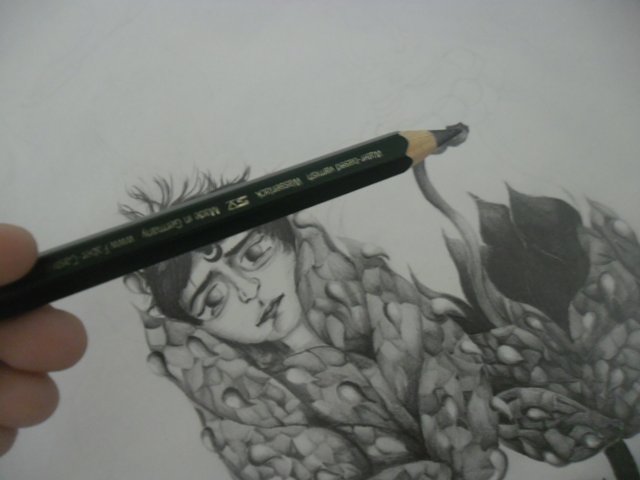 For the majority of the drawing use the 8B scale, mention that I like to draw with quite dark tones, and some time ago I got this pencil, it is an edition called "Jumbo", made in Germany, it works very well and the tones really are very well done with this pencil ...

I darkened the child's hair quite a bit, and the symbol on his forehead, I never mentioned what that symbol means ... I think I'll tell you in another post ...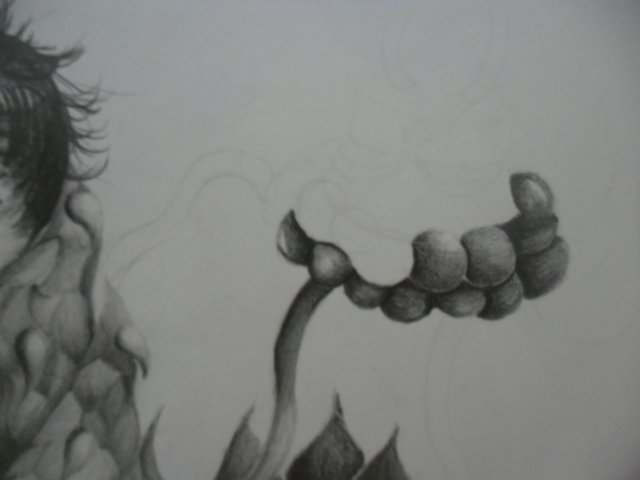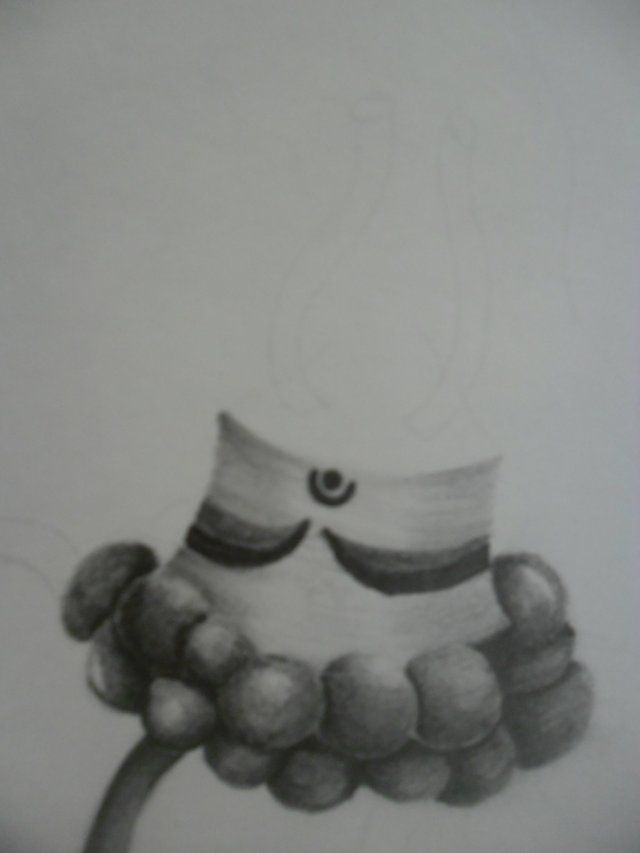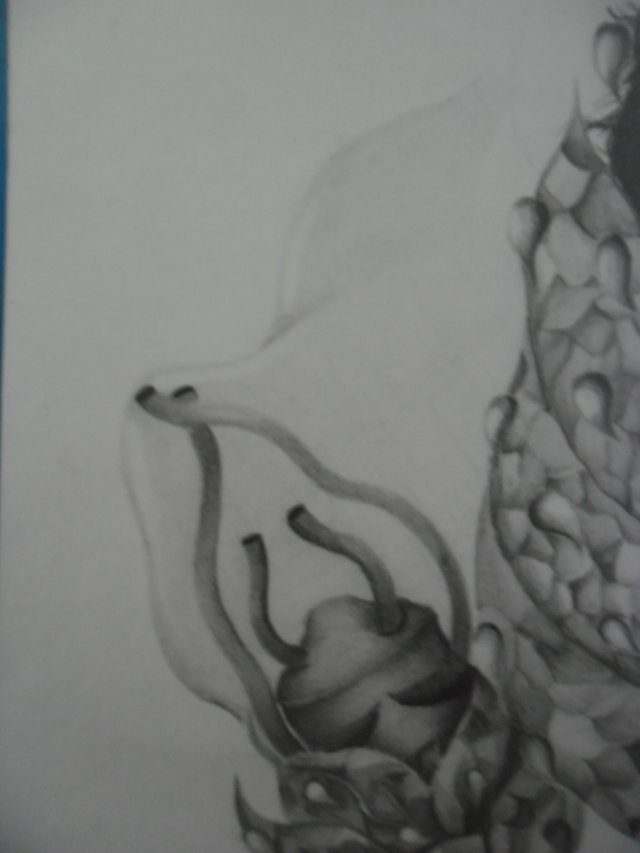 The flows are those characters that you always see in my drawings bothering everything and tosos, they are gelatinous, and slobbery, that's why they have these tentacles, they are my way of representing the chaos, and the commotion. Always the drawings with horns because they make me as beings of some underworld ... I liked to do it in the neck, those circles, first; I'm obscuring them in the lower part leaving small spaces of light up to cause that contrast of balls crowded together. The following is the aura of the moon that woke the plants to remove them from their place, that I did with the pencil "B" , first I made a layer in one direction, then in the other ... and left blank spaces to cause that blurry feeling ...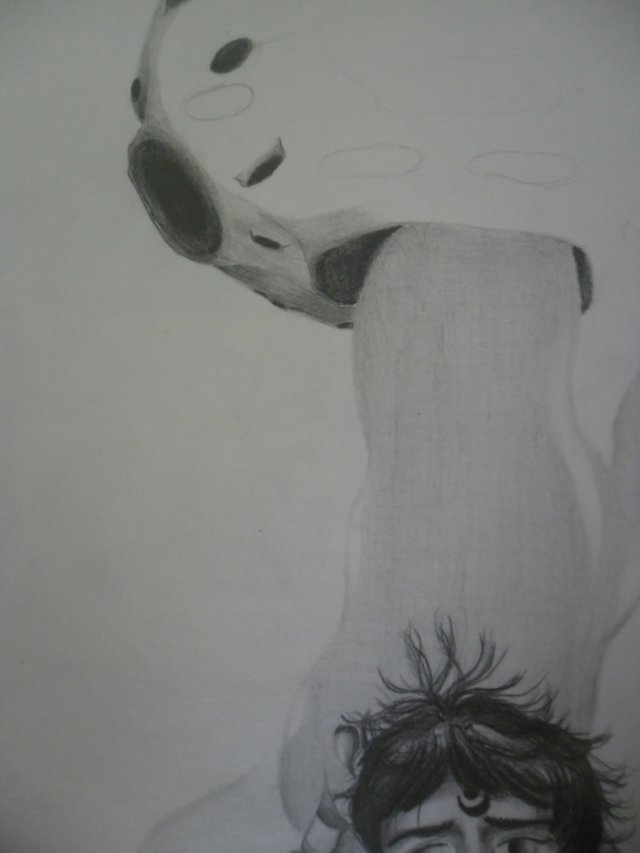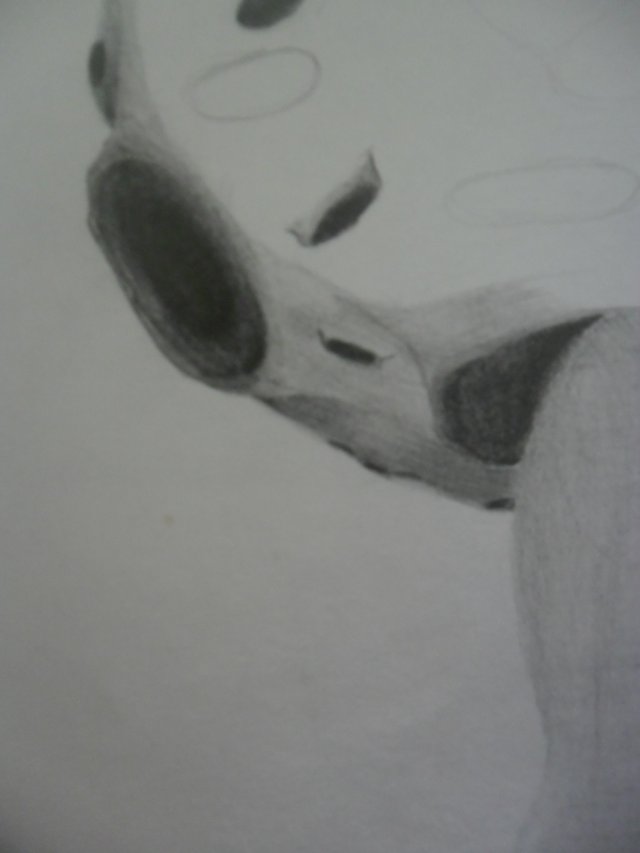 Draw the moon if it was somewhat tedious because I did not have much idea of how to make the circles or draw with lines, so I decided to simply make very dark circles that resemble craters and then to the surroundings to use lighter shades.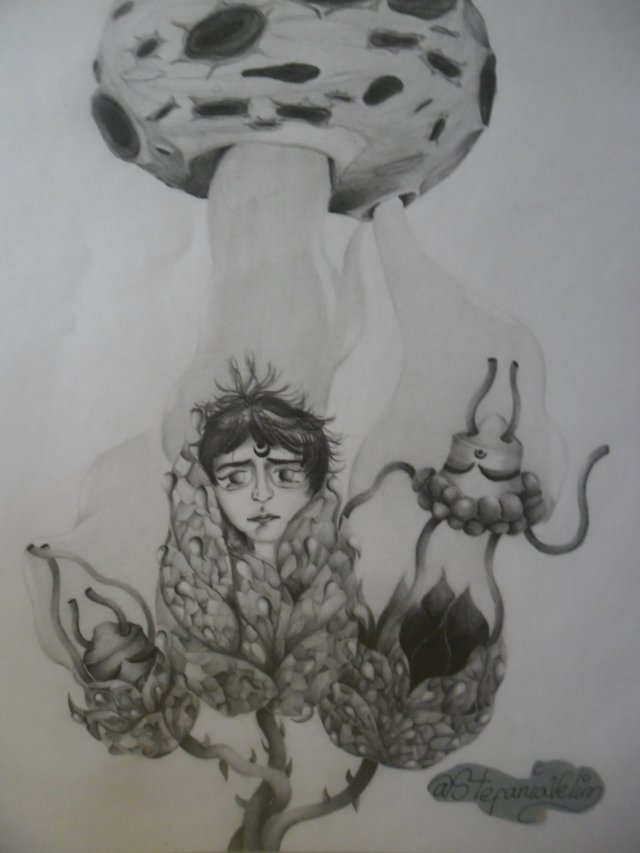 Again here is finished.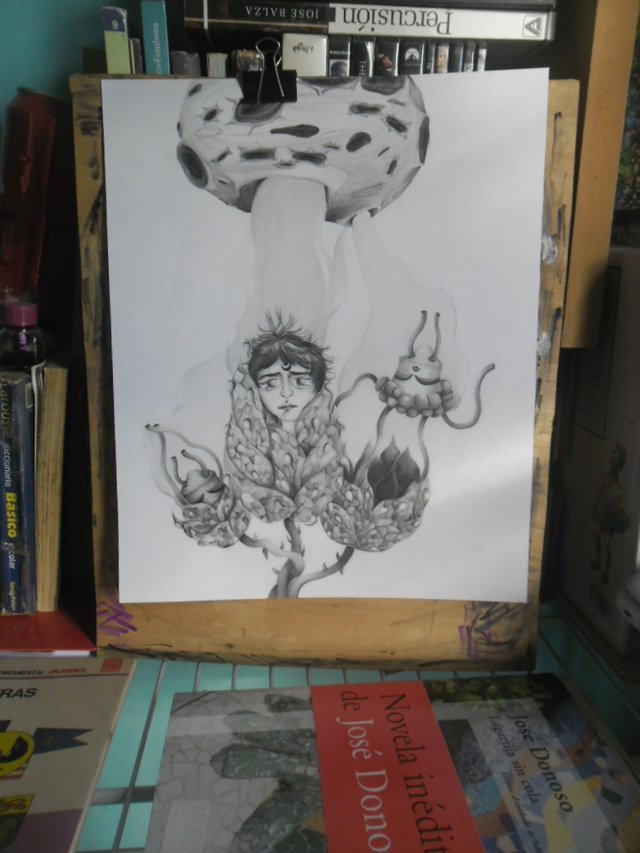 I always do this after I finish a drawing ... hang it on a board and put it in my library to encourage me every week to continue drawing. I work a lot, and most of the time I can not do this thing that I really like, and sometimes that It makes me feel a little sad, but I try to do it, the best I can, and always following what I want ... I hope you liked it, and give me your opinion ...
¡See you Steemit cowboys!