Pastel portrait "Cat and a butterfly"
Hello dear Steemians,
---
---
*
 
Today I wanted to present you're my pastel work of a cat, that I thought to do already some time ago. What attract me in cats are their eyes, big and hypnotizing. I thought Pastel is the best medium for me so far to do such eyes.
*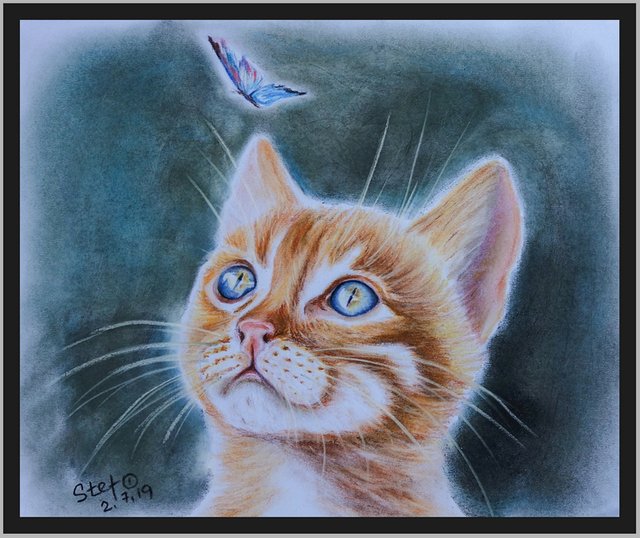 "Cat and a butterfly" by @Stef1
This work has taken me two days and I hope you will find it interesting like me.

My step-by-step process: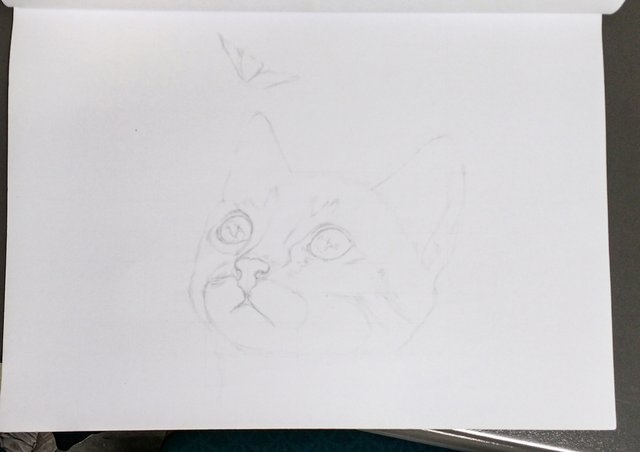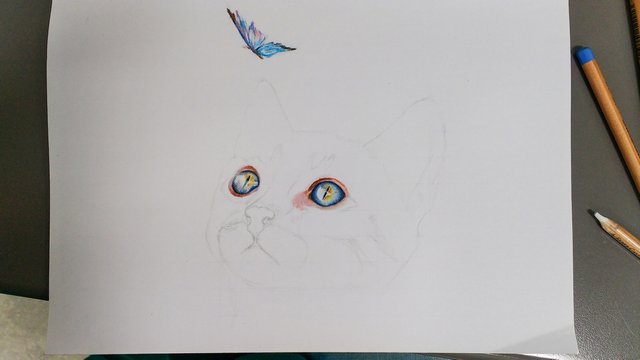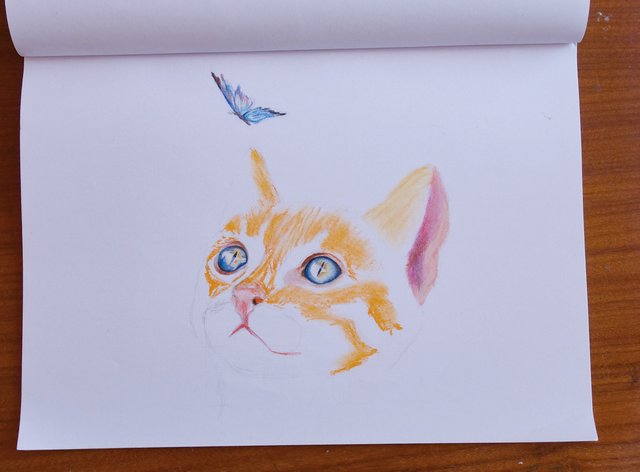 The finished painting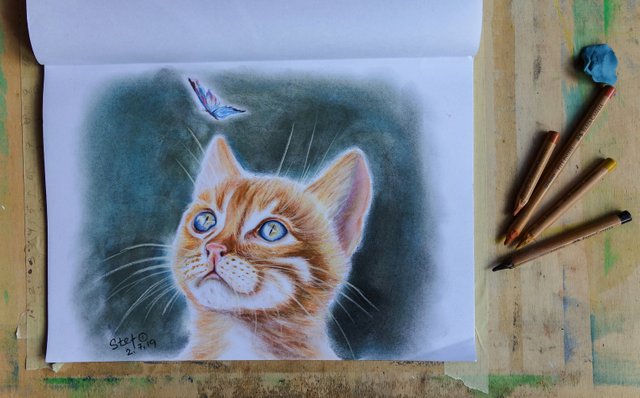 Pastel portrait "Cat and a butterfly" by @Stef1
Sketch block A4 format, soft pastel sticks and pencils
*

Photo source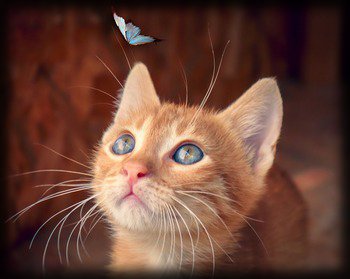 ---
---

*

*
I hope you enjoyed my post and thank you for viewing :-)