The Wind - El viento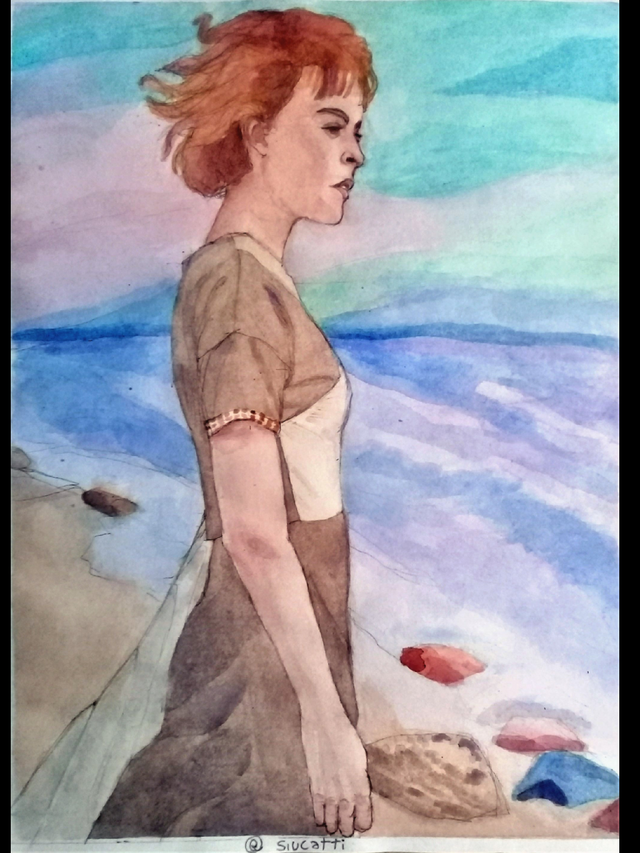 Watercolor on 35x25 cm paper. April 21, 2019
Acuarela en papel de 35x25 cm. 21/04/2019
All problems are gone with the wind
So many times I said your name
So many until I was breathless.
I feel you much more than before
I see you even if it's only in the air.
We all dream to be happy
I wish to not forget you

Always to my dismay
Of moons and suns
Be night or day
The road behind you
There the wind goes
Todos los problemas se van con el viento
Tantas veces le dije tu nombre
Tantas hasta quedar sin aliento.
Te siento mucho más que antes
Te veo aunque sólo sea en el aire.
Todos soñamos ser felices
Yo deseo no olvidarte
Siempre a mi pesar
De lunas y soles
Seas noche o día
El camino atrás tuyo
Allí el viento va
Process of the illustration - Proceso de la ilustración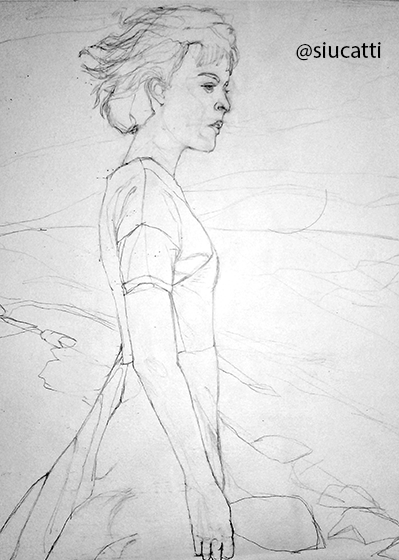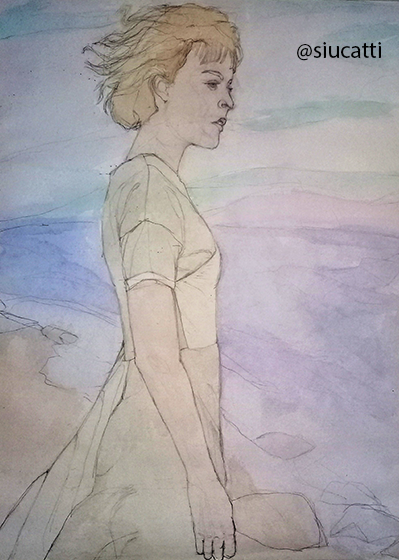 When writing this poetry I began to think how to illustrate the words and I liked the idea of representing it with a woman by the sea with the wind blowing her hair. I chose colder colors that highlighted the woman's clothes and the warmer skin tone.
Al escribir esta poesía me puse a pensar cómo ilustrar las palabras y me gustó la idea de representarlo con una mujer a la orilla del mar con el viento volando su cabello.
Elegí colores más fríos que destacasen la ropa y el tono de piel más cálido de la mujer.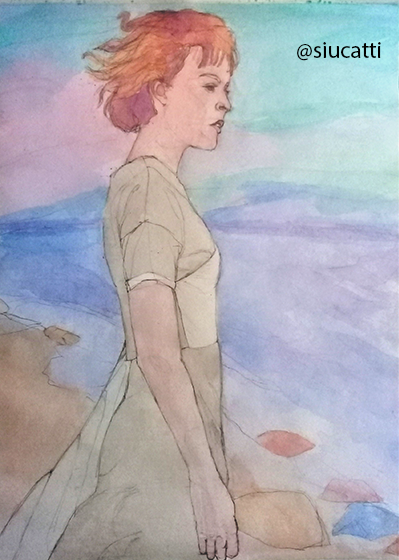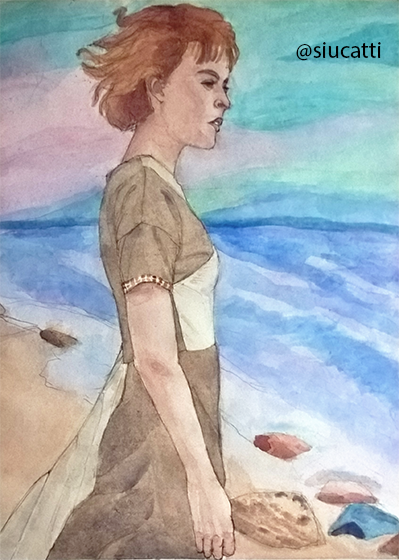 I added red tones for both the sky and the hair to represent a certain intensity. I finished with details on the clothes and the waves.
Agregué tonos rojos tanto para el cielo como para el cabello para representar cierta intensidad. Terminé con detalles en la ropa y en las olas.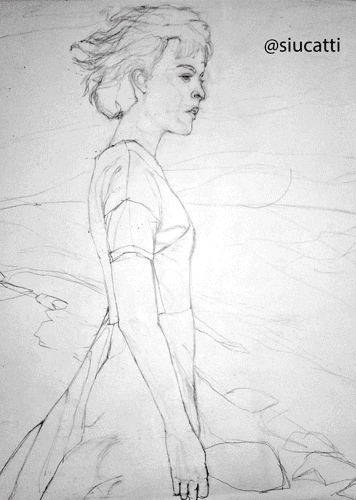 I hope you liked it!
¡Espero que les haya gustado!
©Juan Cruz Siucatti All rights reserved.