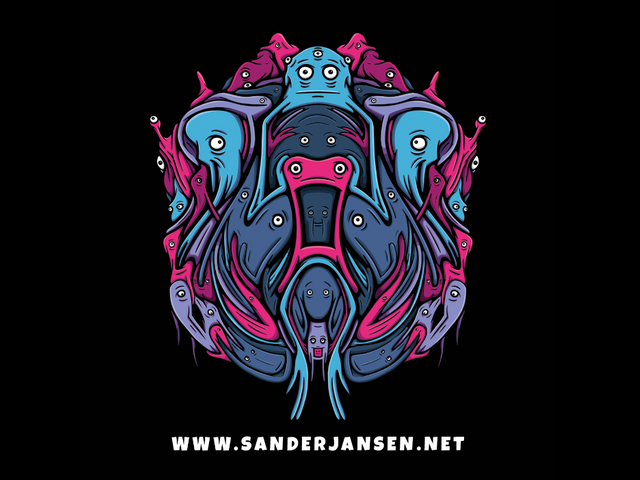 New stickers
I made stickers of the Insight design. Already released a few shirts with it but now I got new stickers too. Already had (transparent) stickers from another design but that one was made years ago. Maybe I will show them soon.
The stickers are vinyl and square. Can't add a square picture in ntopaz which I still don't understand. Anyway when ordering a print or original I will give them away for free together with the old stickers.
Below a picture of the stickers: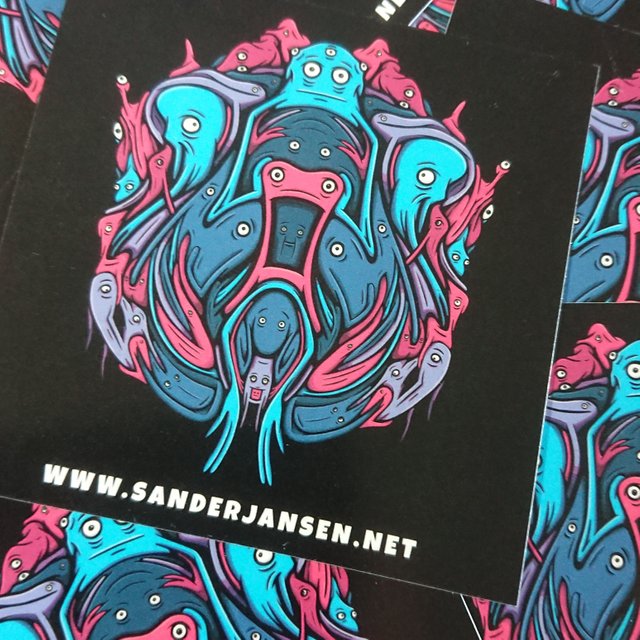 Not the best picture but they look much better in person...
The design was hand drawn with my Wacom.
Thinking about making some prints too but we will see ;)
They also will be available at exhibitions or any other place I can drop them :)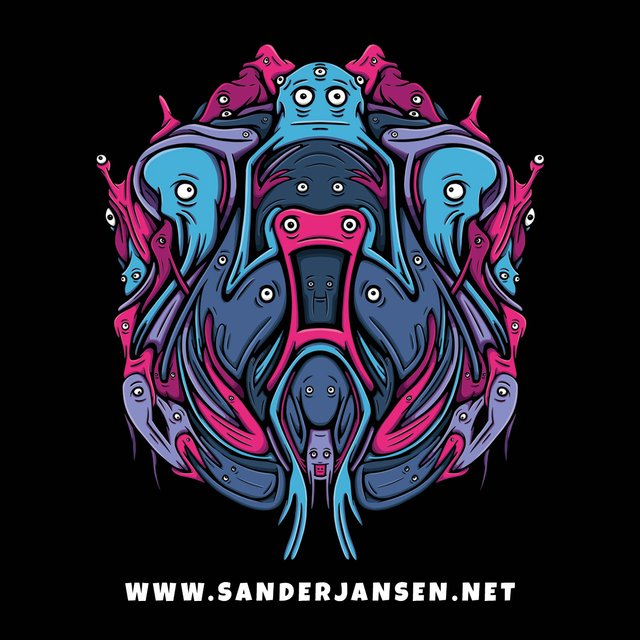 https://shop.spreadshirt.net/sanderjansen
http://www.sanderjansen.net