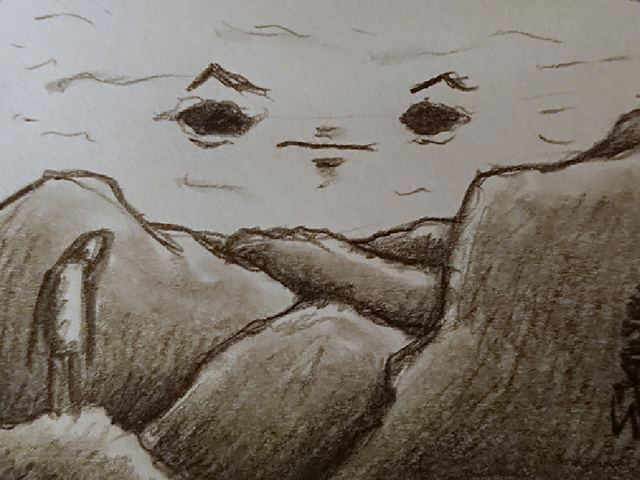 Made this tiny tumbnail sketch while being a couch potato. Not sure if I do something with it as I already have so much cool art ideas going on.
I just started to draw to see what comes out....
It's about emptyness, suffering and misfortune....
Happy happy joy joy :D
Have a great weekend!