Making a landscape painting with watercolour .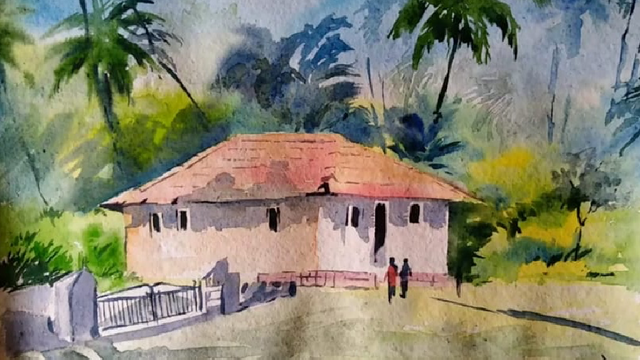 Good morning dear friends, it's a wonderful morning here full of energy and opportunities and I am going to enjoy it and cash in the opportunity in the making a beautiful landscape painting with the help of watercolour and I am trying my best to capture a beautiful morning view of coastal reason village where you can easily found the trees of coconuts.
Trying to add all the details of making this wonderful artwork and how beautifully step by step I tried my best to capture the moments of making this beautiful landscape painting.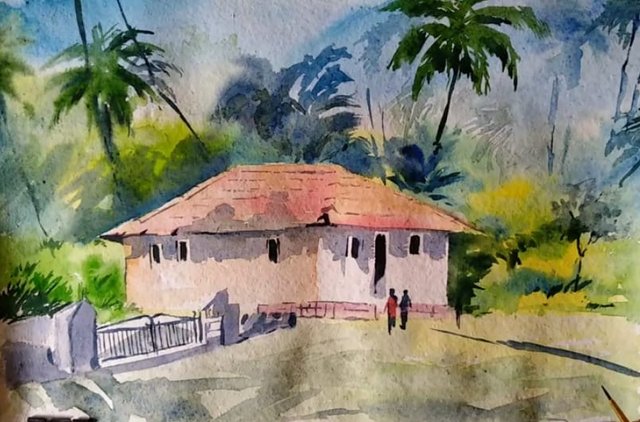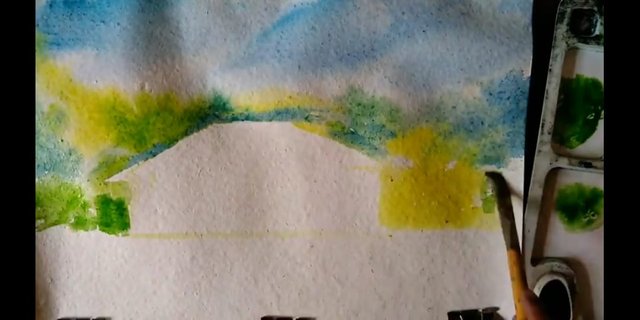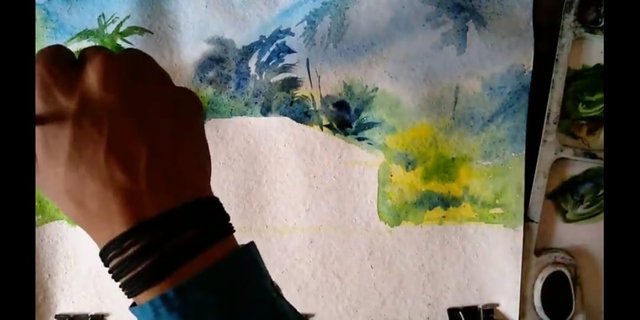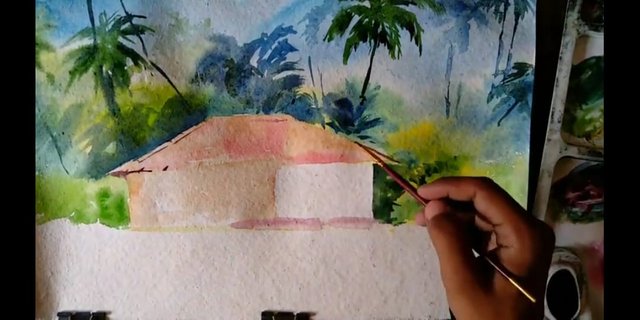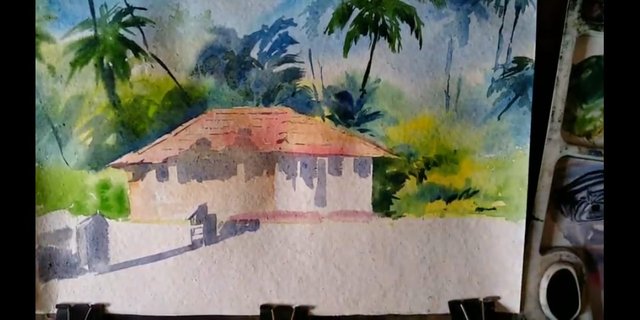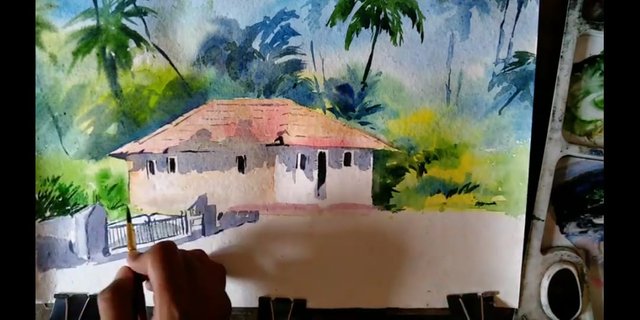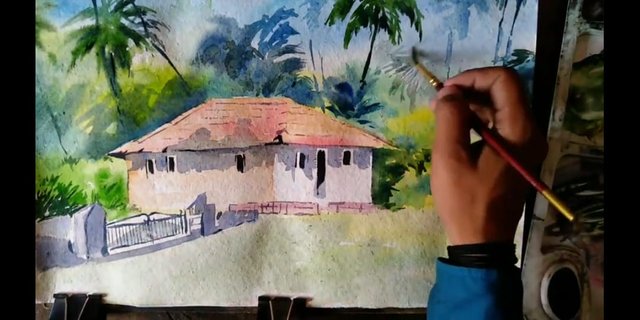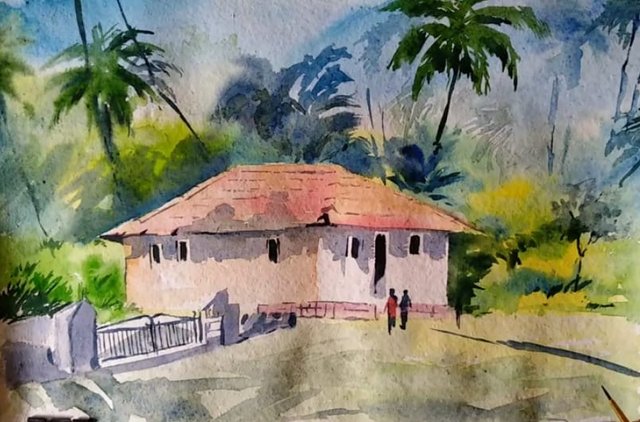 I hope you will enjoy it and share your beautiful and wonderful opinion regarding my artwork.
Thank you.