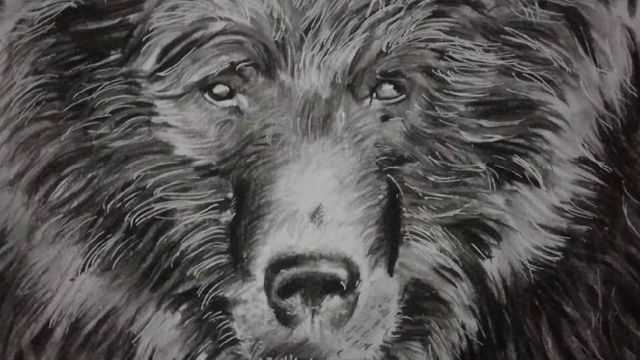 Dear @artist community good evening, it's my little surprise to all of you my wonderful friends and I wish special thanks to @bilalhaider for his unbelievable love and support towards my art and I wish a great success to him and #bearshares let's make the future bright. I want to thank each and everyone who loves and appreciates my artwork.
Dear friends come and join this wonderful platform and enjoy the love of holy bears.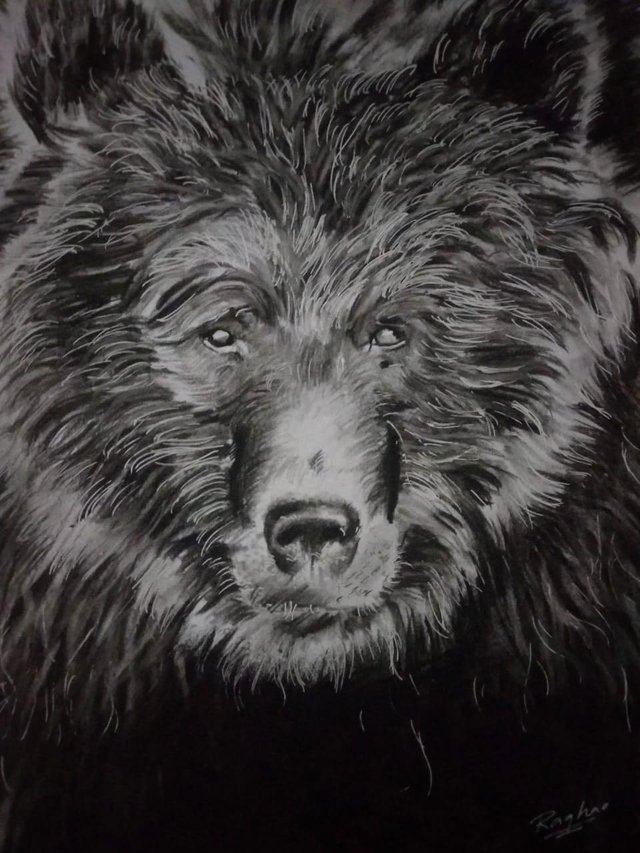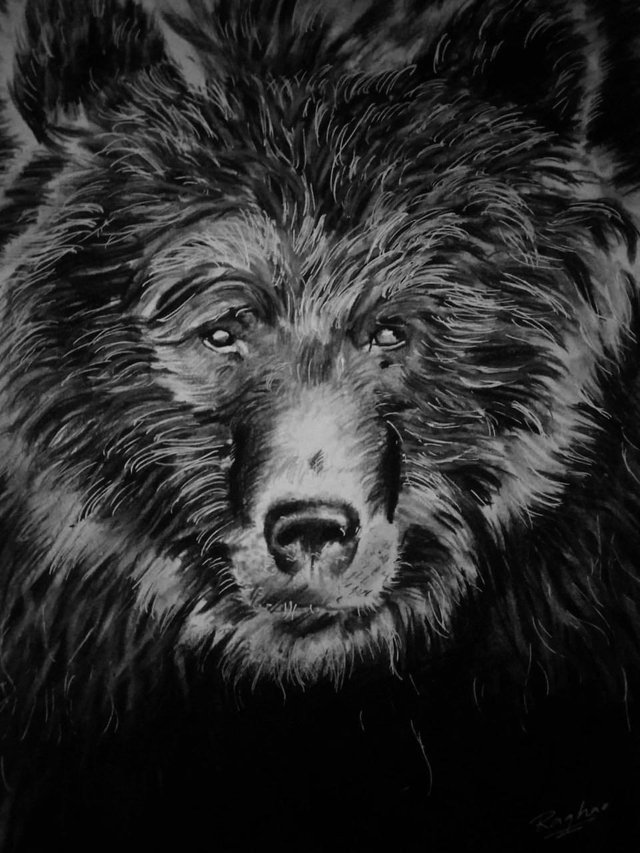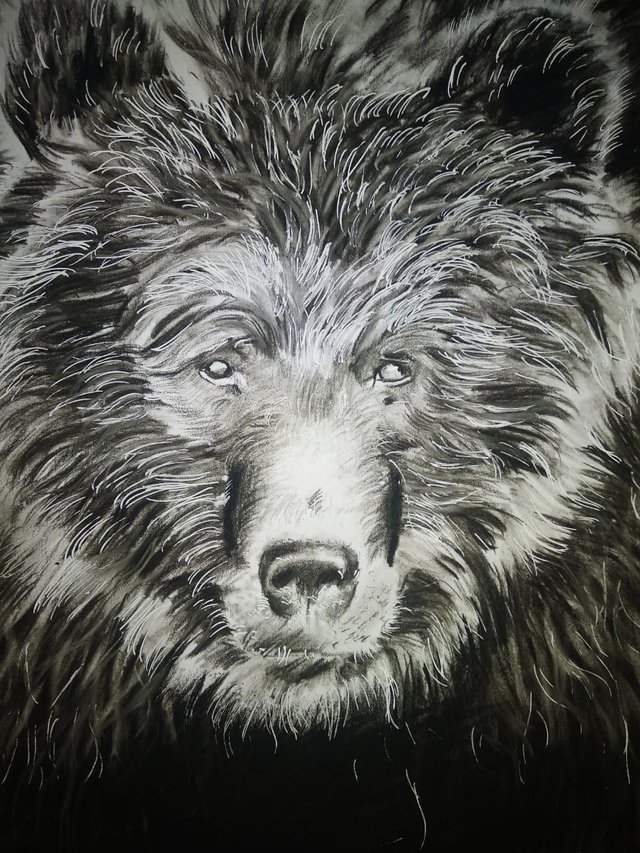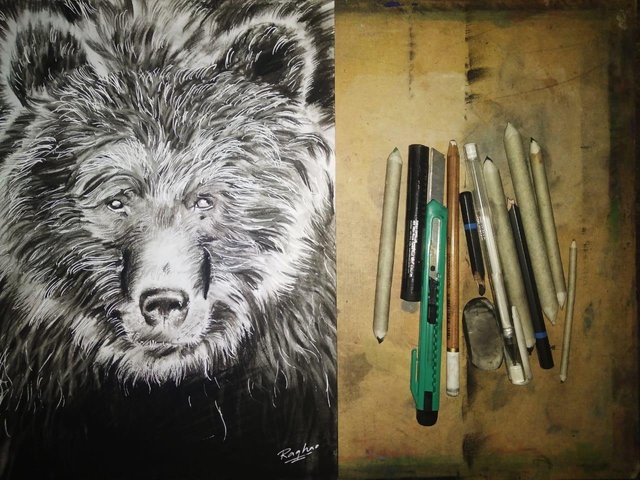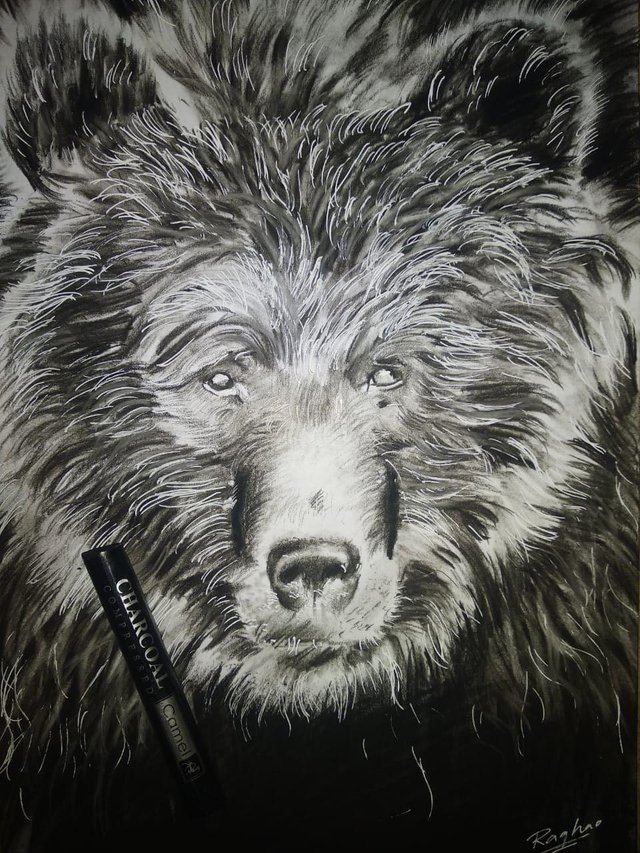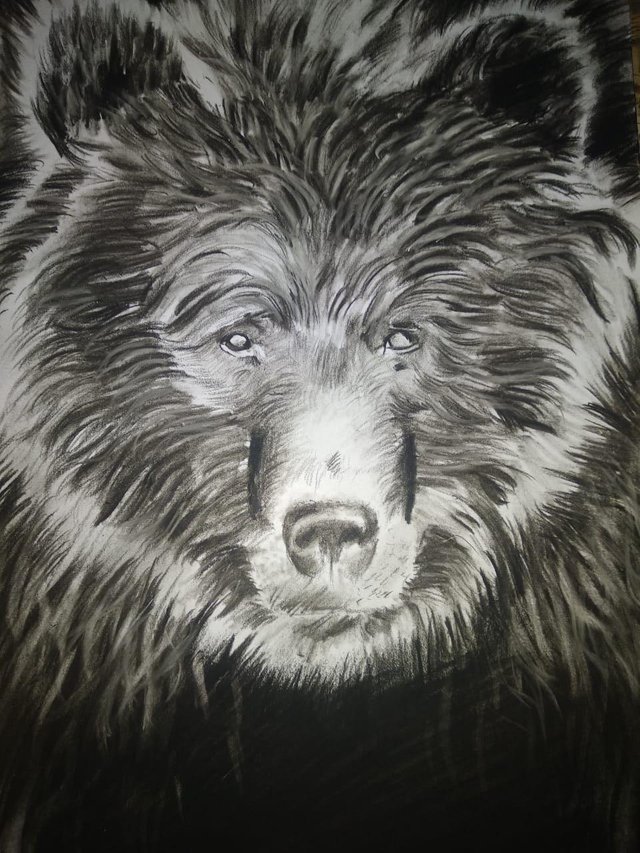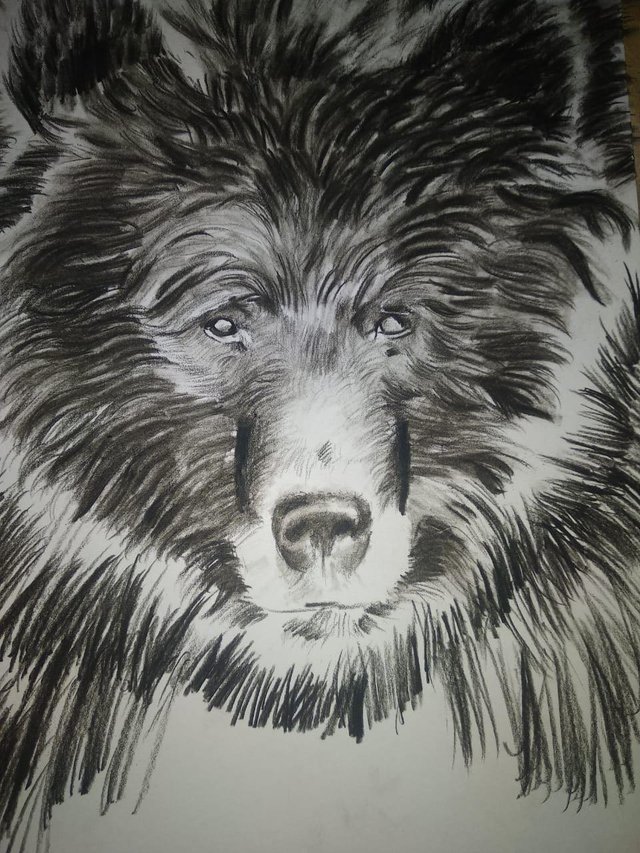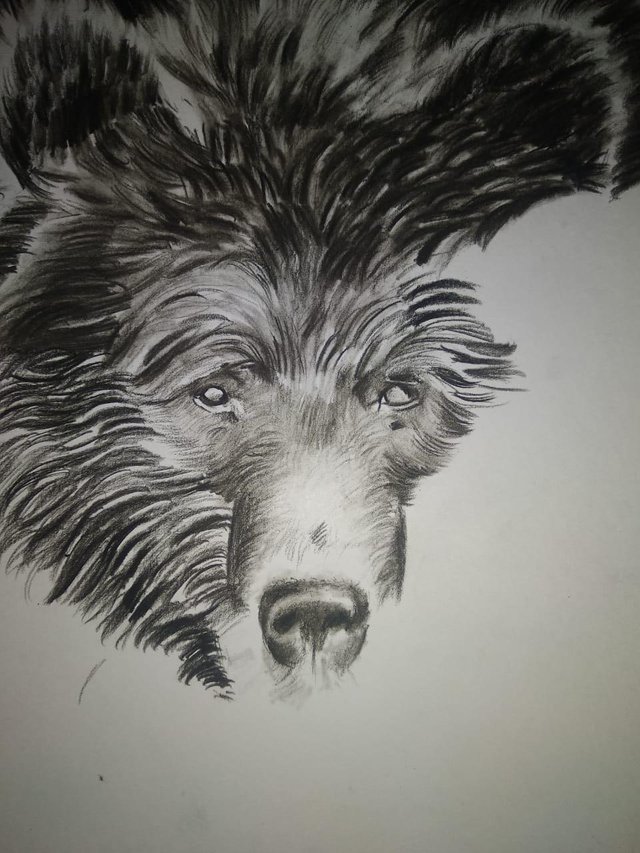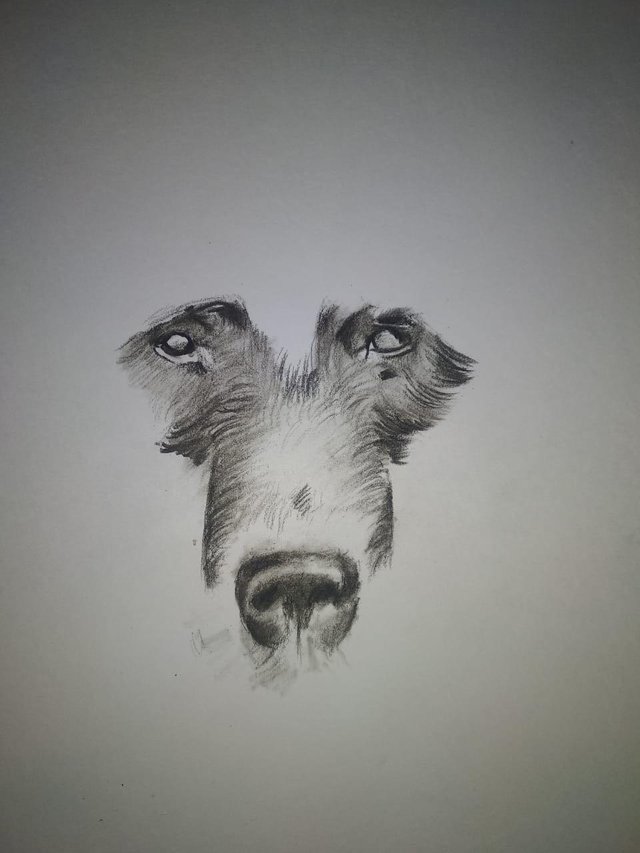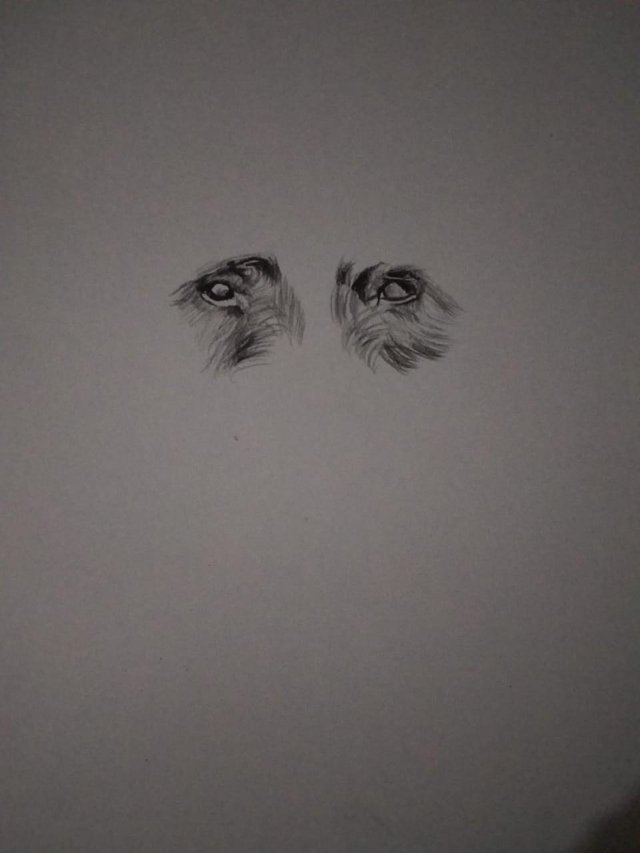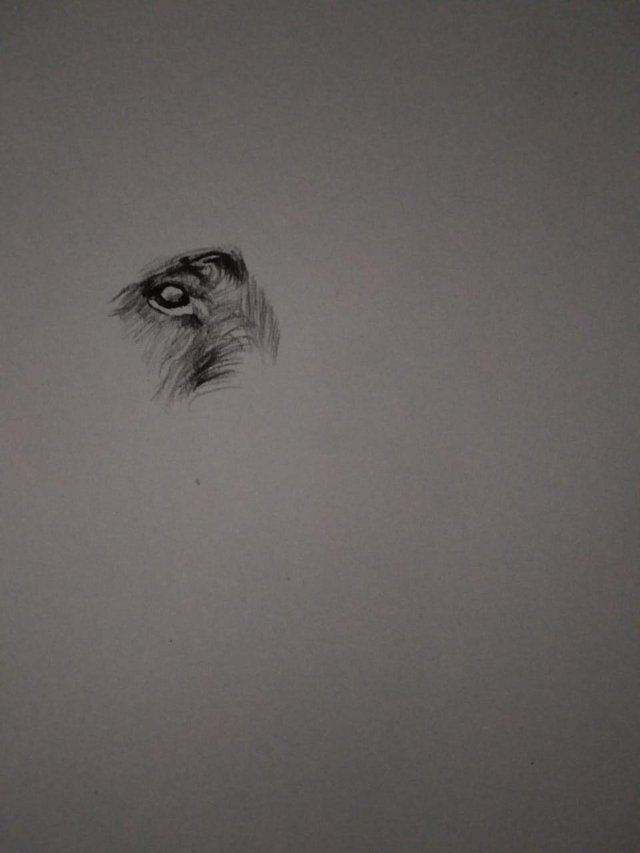 Friends this bear is made after a lots of efforts as it's takes so much time on finishing up the complete process. I hope you will enjoy it and bless me with your valuable support and love.
While making this grand bear I use these artistic materials.
*Charcoal compressed stick and charcoal pencil.
*White pen and white pencil
*Blending stump
*A3 size ivory sheet
Thank you.
Regards,
@raghao