A beautiful portrait of my elder brother.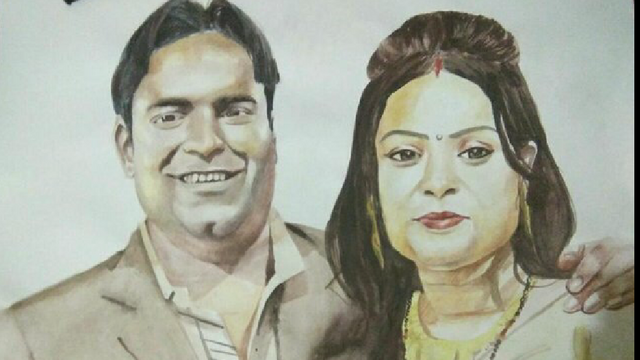 Dear friends good morning, friends today I am trying to make my big brother and his beloved wife portrait and trying to do my best to make this moment a memorable and beautiful.
My brother is very smart and his wife is so sweet and beautiful, she is a wonderful women loves me like her son.
Friends let's make this moment very special and memorable, wish you great day brother enjoy your life with joy and happiness.
Thank you dear friends for your love and support.