I like it with a half smile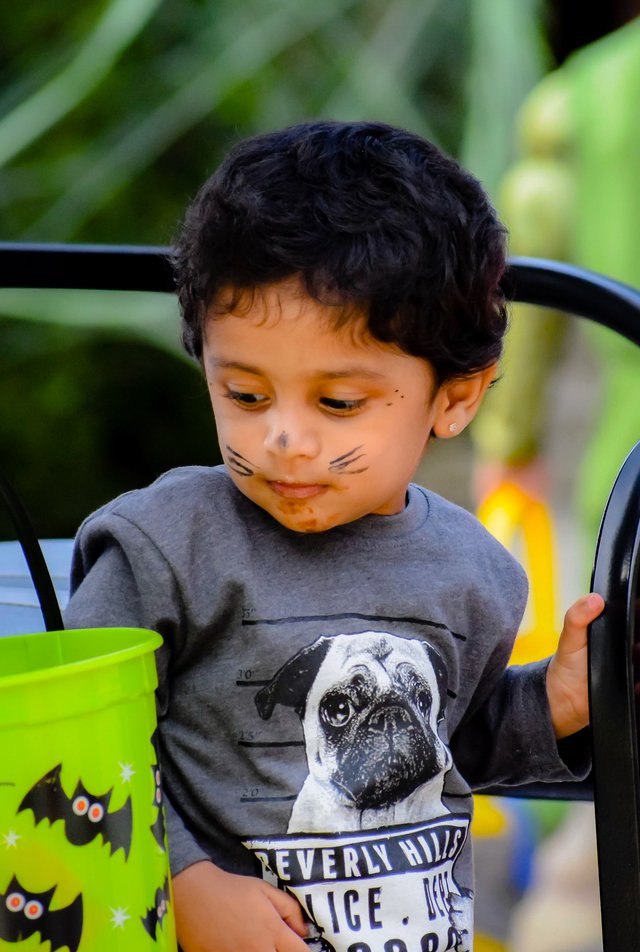 # Art is everywhere
Smallest signs of art brush on his face makes him look cuter. And his attempt to smile and the cautious expression on his face, so innocent and loving.
The photograph is from the Halloween parade in our apartment last year. All the kids dressed in their favourite Halloween theme. This kid had nothing but just the black paint work on his face 😊😊
The creative art of his mommy.
Some more photographs in monochromes and whole as as below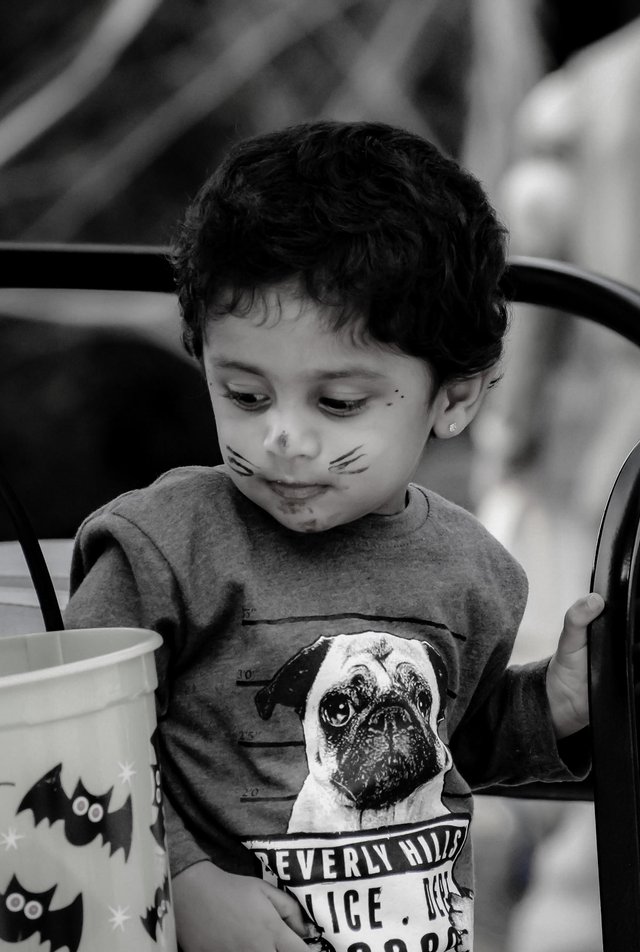 Camera Used
Nikon D5300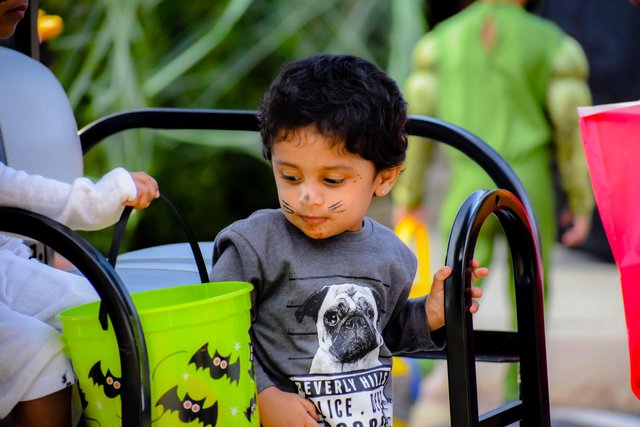 You can see hulk in the background.
Stopping for the day.
Have a nice day