Hello dear community of nTOPAZ I wish you a very good morning.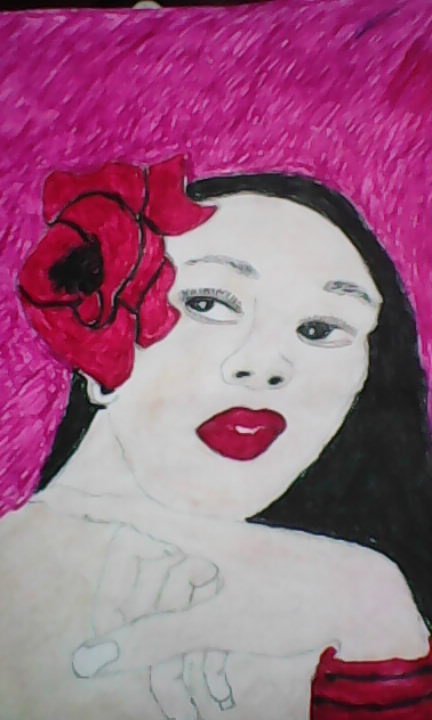 Yesterday, it came to my mind to make an art work of my fresh Rose Lady. She loves the colour red and red rose flower. As she always include it in her make ups, and combines with red lip shine. These make ups match with her white coloured body with very enchanting eyes balls. The back ground of her favorite colour in picture too is light red.
I have the same colour choice as my fresh rose lady- that is red. Because of this , I love her so much. By the way, "beauty lies on the person who is looking," by to me, she is beautiful. You can also make your suggestions about where beauty lies.
Materials which best fit the drawing in this nature are:
- A piece of cardboard
- Red coloured pen
- Black coloured pen
- Light brown coloured pen
- Light red coloured pen
- HB pencil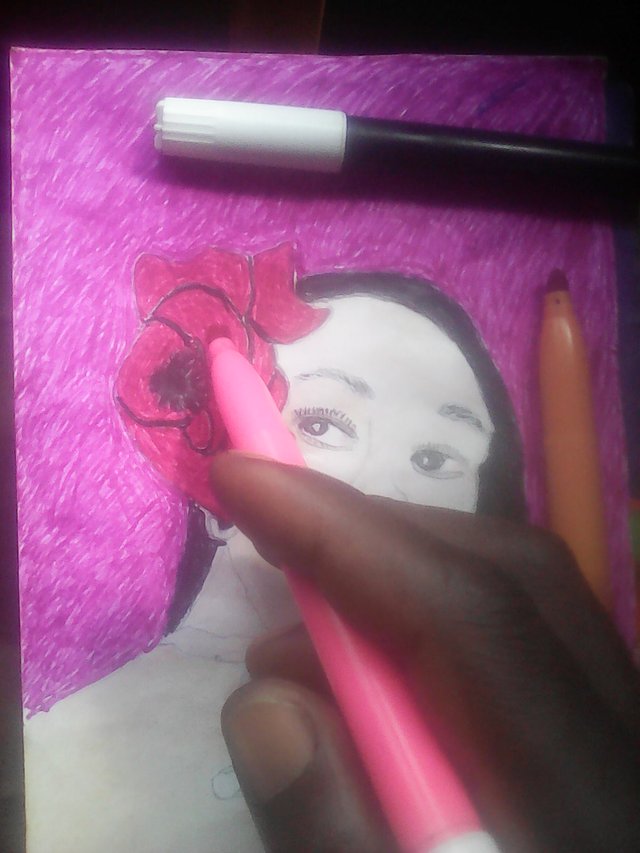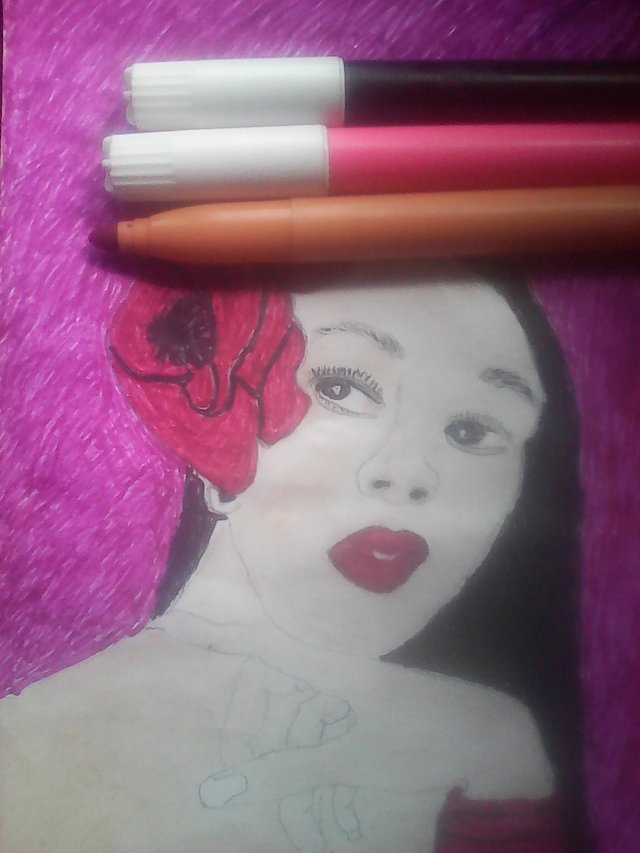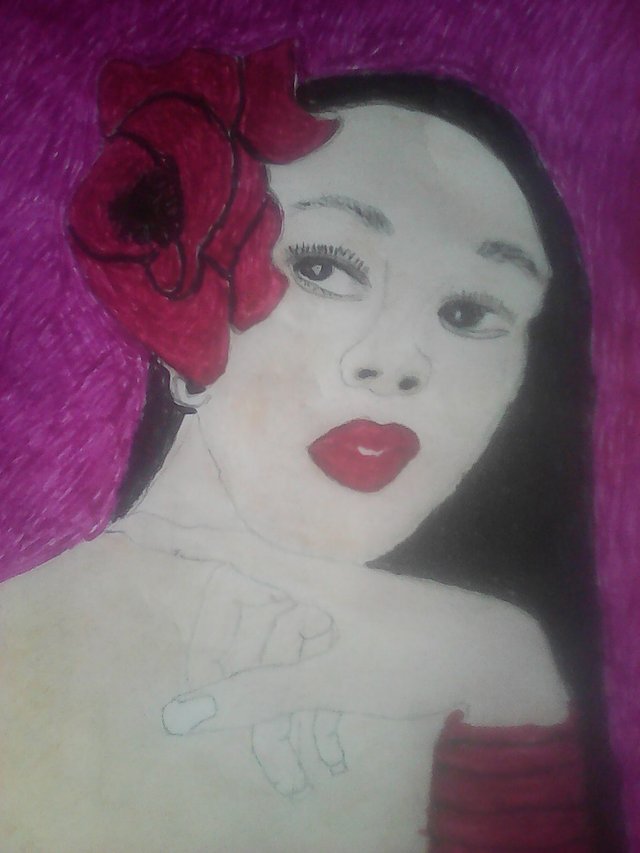 Thank you for appreciating this publication.