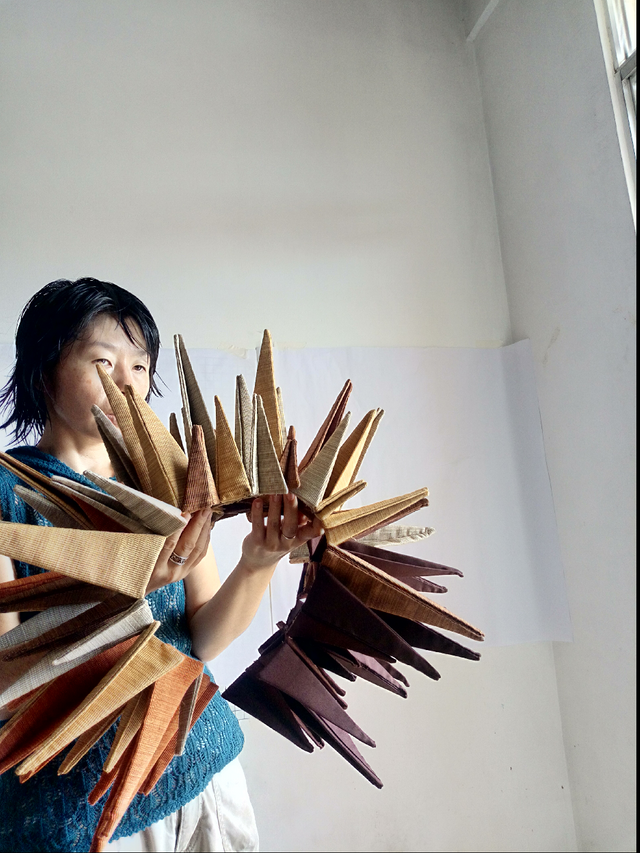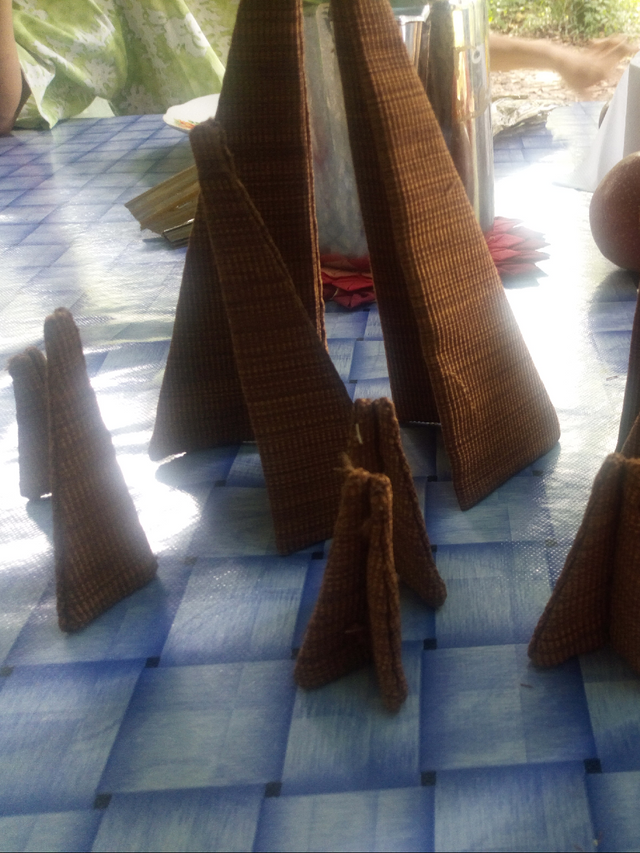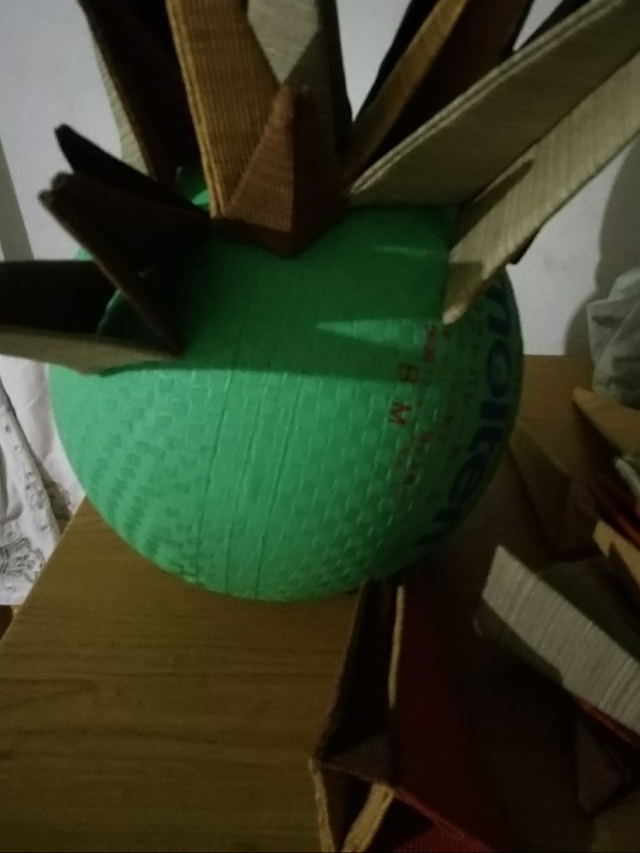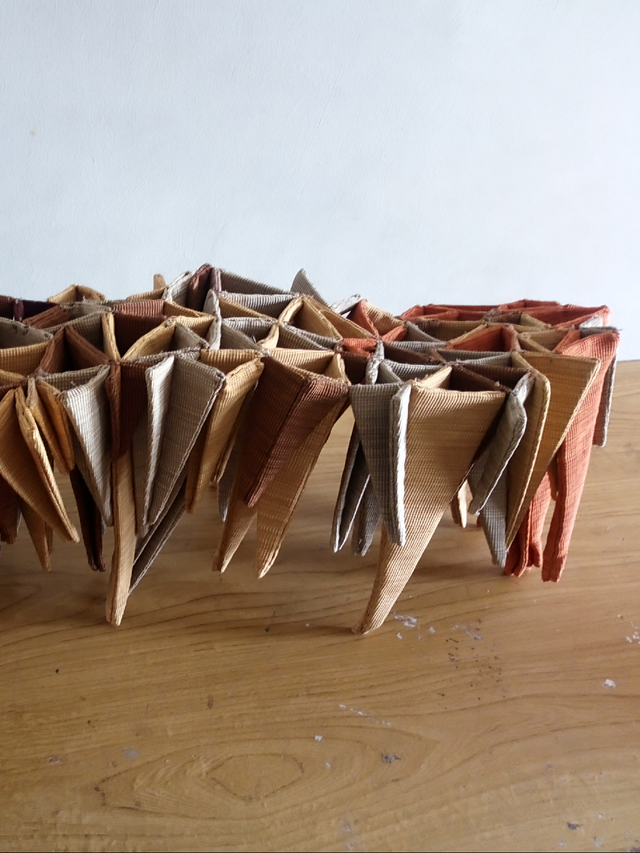 Would it be strange to think about human, social development, conservation, and other issues while I creat artworks?
Well, not all the time but sometimes I do, and for this work, the keyword of people's networking, social connectivity and complications kept popping up in my head.
Mainly because of making the pieces and compiling were.... were not that easy as it looks!
I decided to make pieces in many different sizes and has color variations... These did remind me of people with different appearances.
So after the pieces were made, I wanted to construct into a half moon shape...
Obviously I couldn't! This half moon shape was my first time to try. To have lot's of textures, I made the bottom of those pieces are in "V" shape, not even a triangle, struggled to sew them together.
Eventually I used rubber soft volleyball my friend gave to have support and curves.
And basically it was connecting them into a triangular imperfect grid. Is everything connected comfortably? Firm and supportive to stand up right?
So all these things kind of reminded me of the way we are. Are we staying strong together to withstand problems?
Thank you for your appreciation.