Original Character Design | VerySpider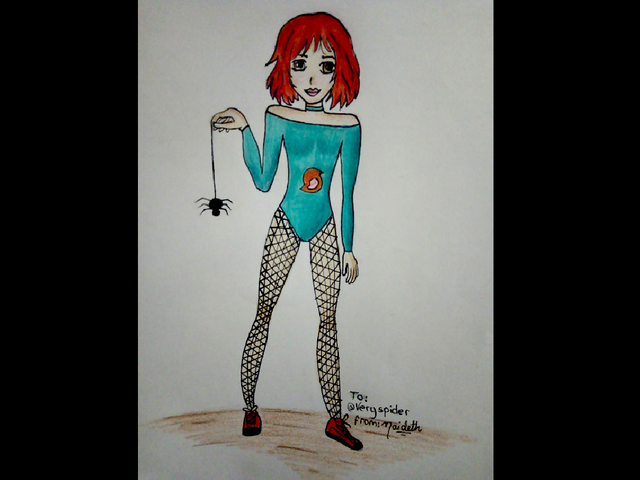 Greetings dear friends lovers of art ..!
Today I bring you my second entry to the contest @melooo182 and @nTOPAZ
The drawing was made with colored pencils, on cardboard.
It is a drawing inspired by my dear friend @veryspider, this drawing I had planned to do a few weeks ago, and seeing this wonderful contest, I happened to post it as an entry.
I had an idea in mind, but I had not drawn anything yet, yesterday began to transform my ideas into a sketch, and I am very happy with the final result, I love your hair, clothes, the little spider, incisions Meshes he wears. Everything in general is a great cocept.
For those who do not know @veryspider (I do not think so) She is one of the kindest people I've met in this social network,
she supports all the Steemit artists without discrimination, always have the right words to praise the work of other artists, she fully relies on the talent of each one of us.
She is not a little spider, she is a big spider, with a huge heart, this drawing is in gratitude for all the support she has given me, I hope you like it as much as I do.
PROCESS
I make the sketch of the drawing with a HB pencil, starting from the face to the feet.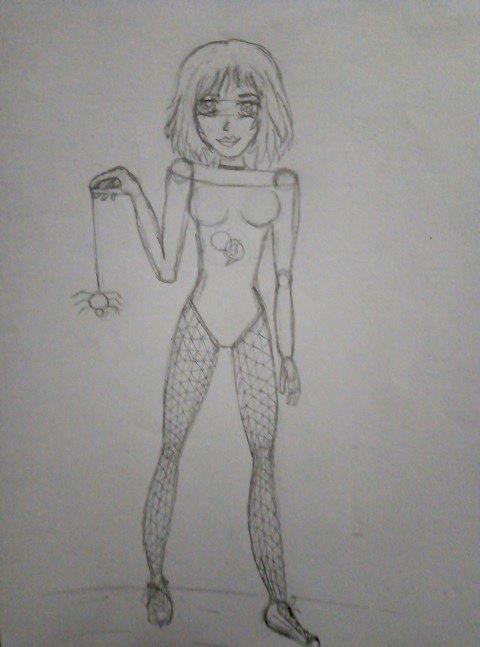 I fix the entire silhouette with a pen of ink.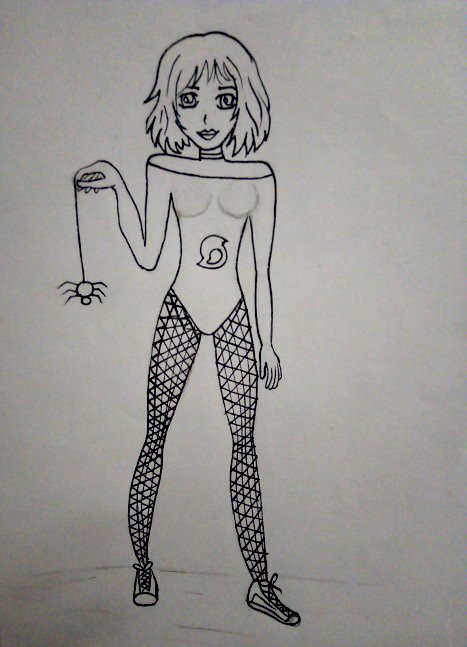 I color her body with light brown and skin colors.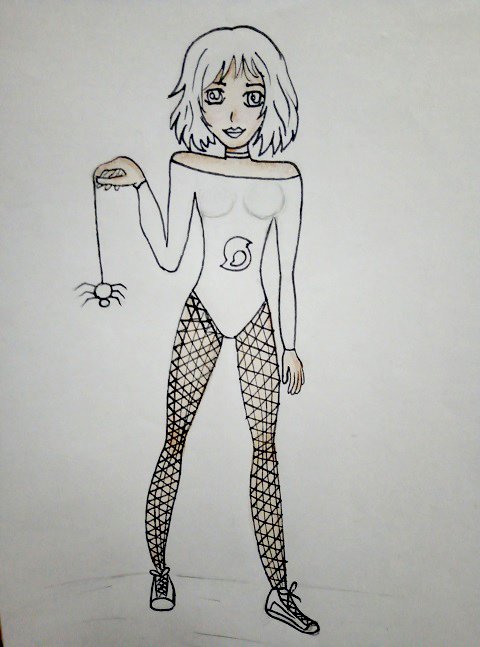 For his hair I use red color, and brown for shadows. I also colored her eyes with a brown color and her lips with pink.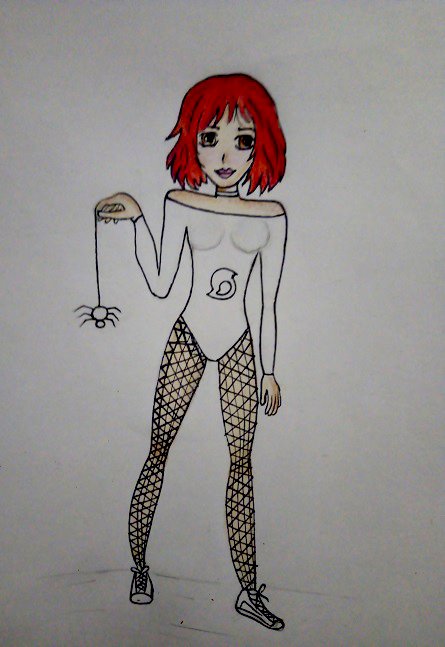 VerySpider does her work in Steemit, that's why I decided to color her wardrobe with a similar color to that of the social network, change the color of the Steemit logo so that it stands out with her hair and shoes.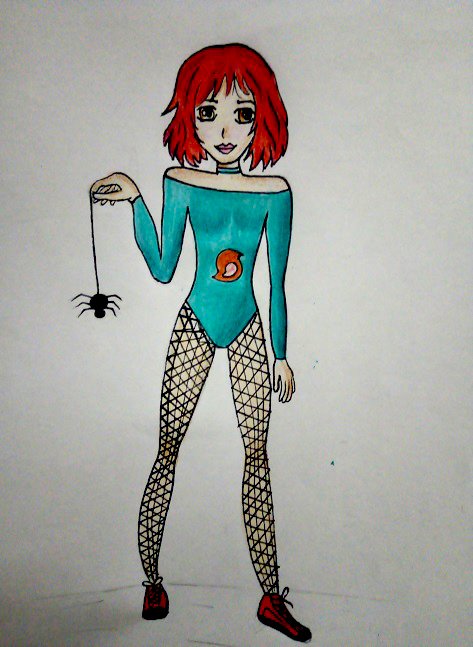 Final Result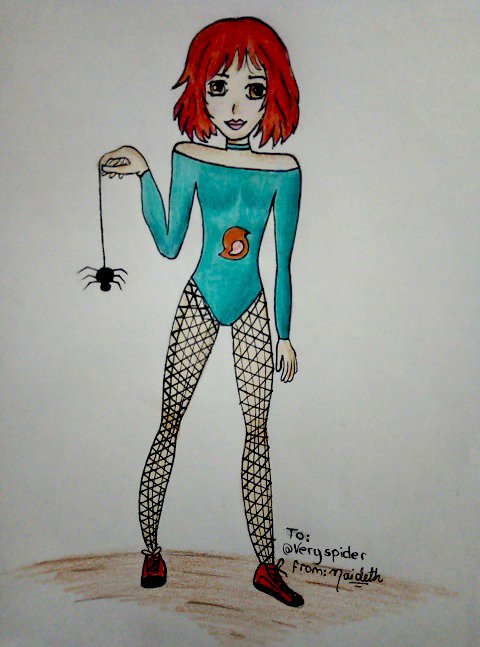 Copyright @naideth - All rights reserved.
Let me know your opinion about my drawing in the comments, I would really appreciate it..!!
Thank you very much for visiting my blog and for all the support, a big hug to all..!!