Original Character Design | Panda's Girl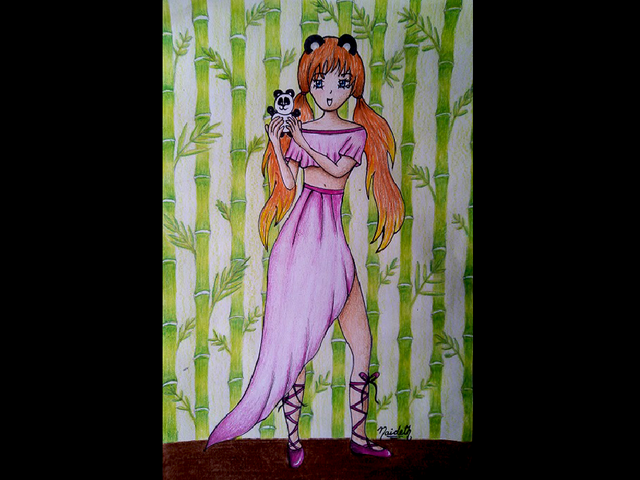 Greetings dear friends lovers of art ..!
Today I bring you my third original character, created for the contest of @melooo182 and @nTOPAZ. I loved creating these three beautiful drawings for the contest.
The drawing was made with colored pencils, on cardboard.
For my last entry I wanted to make a drawing that had a lot of the things I like.
As for example my favorite animal: the panda bear, an animal that I have never seen in person, but I love and waste so much tenderness that it is impossible not to fall in love.
The girl's clothes have my favorite color, and her hair is long as I love it, and as I usually have it ..
Hair color is nothing special, just look for a color that matches the overall drawing.
Also add bamboo in the background, add these elements highlight the drawing, if you doubt I liked the result, I hope you like it:
PROCESS
This is the clean sketch. Use a HB pencil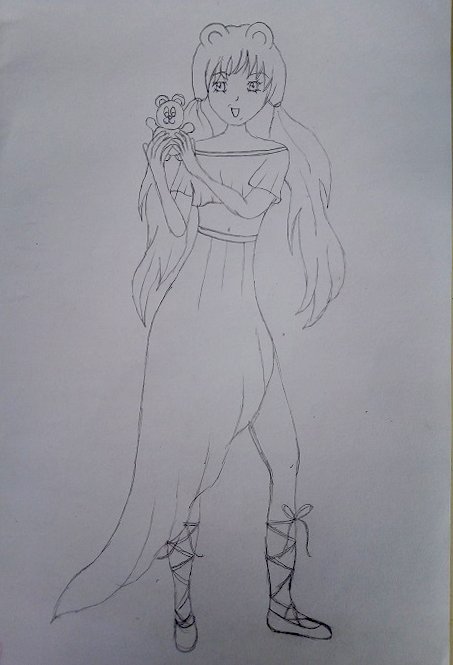 I draw the bamboo using a rule to get presicion, and they will be totally straight, then I added different details.
With a pen of ink I drew the whole silhouette of the Panda Girl, I did not want to trace the Bamboo because I did not want it to stand out more than the girl.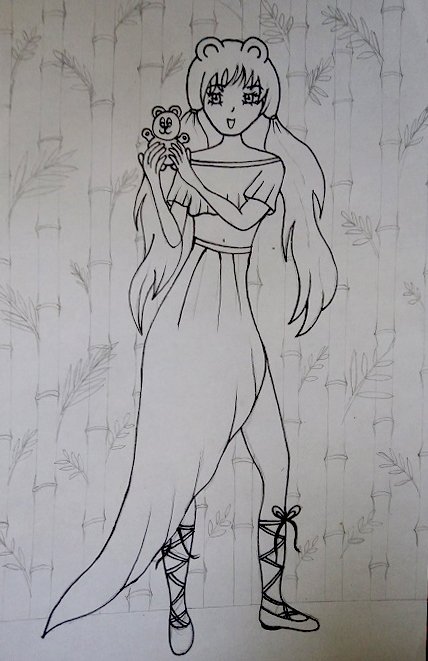 With a skin and brown color, I color her body. first I use the brown to make the darkest parts of the body and then above all I use the skin color.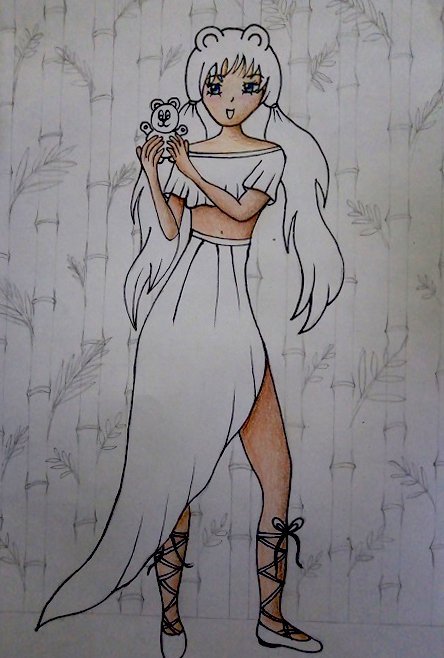 His eyes look gray but they are blue. For your hair I use Orange Brown and yellow. If you notice this drawing is an anime but with a realistic coloring, normally the drawings of this style are colored more intense and flat.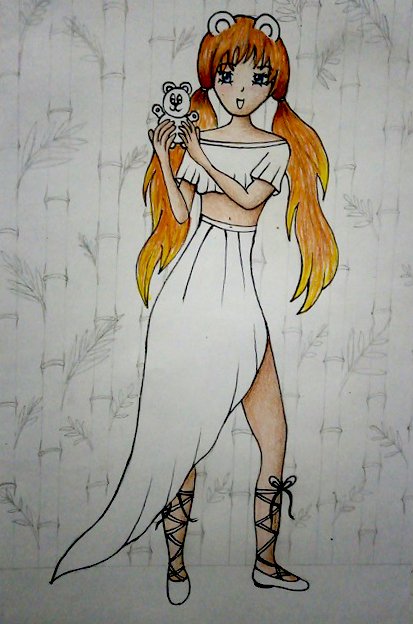 For his wardrobe, I use a pink and a fuchsia color. I give intensity in some areas to get movement and volume.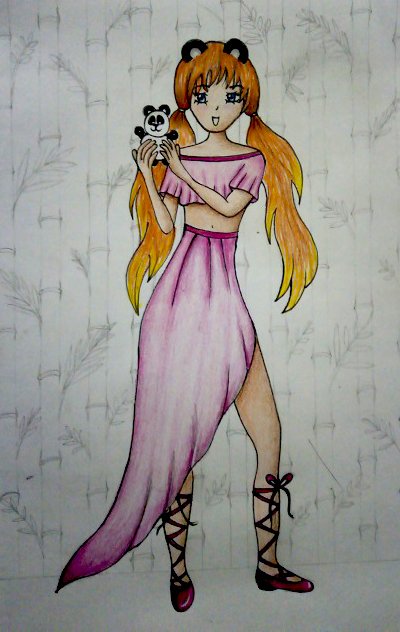 For the Bamboo, I use a green color for the base and to generate volume I use a darker green color.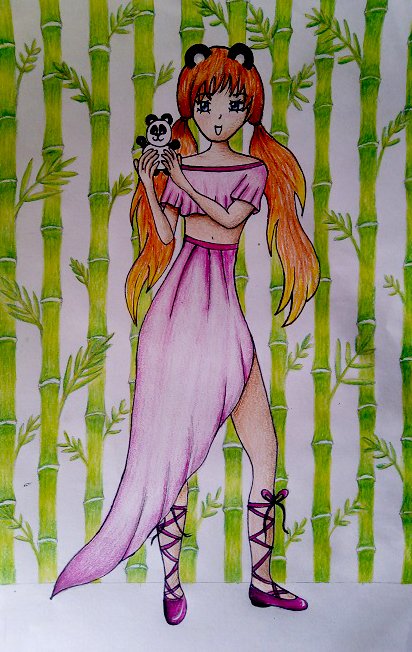 Final Result
I finish the drawing making the floor, I use a brown color and a black one for some areas.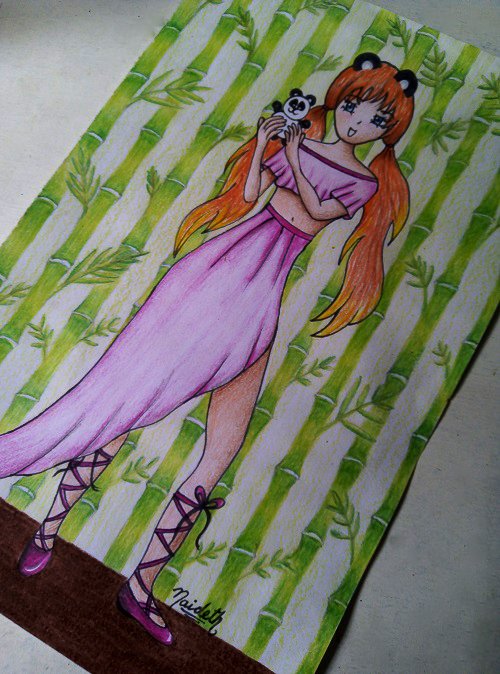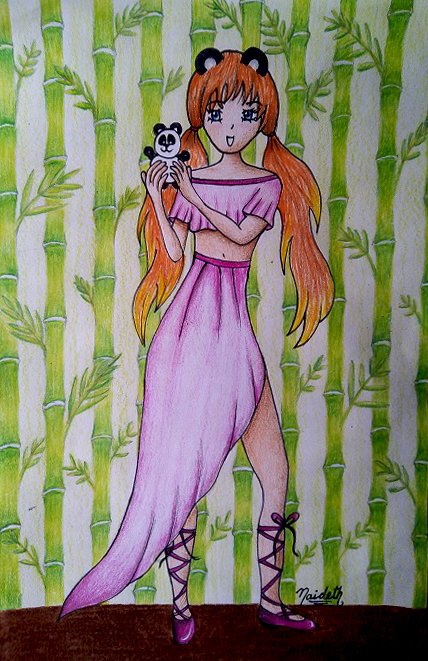 Copyright @naideth - All rights reserved.
Let me know your opinion about my drawing in the comments, I would really appreciate it..!!
Thank you very much for visiting my blog and for all the support, a big hug to all..!!