Drawing real people in anime style #2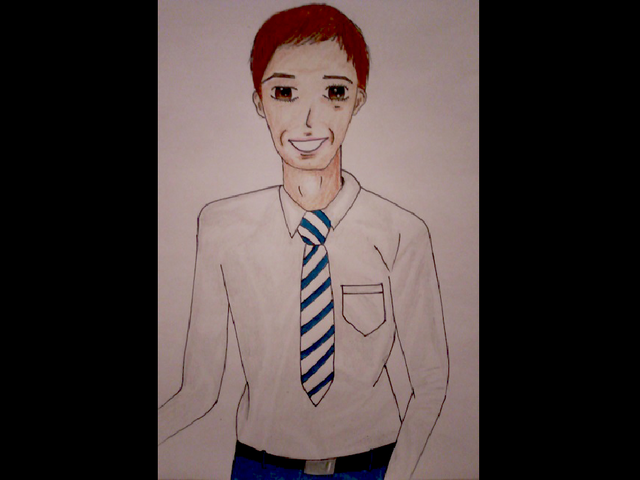 Greetings dear friends lovers of art ..!
This is a very special drawing for me, since it is my brother, since I started with this drawing in the anime style, he told me: "You have to draw me". He is anime lover and was very happy to learn that he would draw it.
The photograph I took as reference was the day of my graduation, he was so handsome that he did not hesitate twice to take these pictures to portray him in the anime style. Without more anything to say I hope you like it, until now it is my favorite.
PROCESS
The first thing I do, is to make the whole sketch with a HB pencil.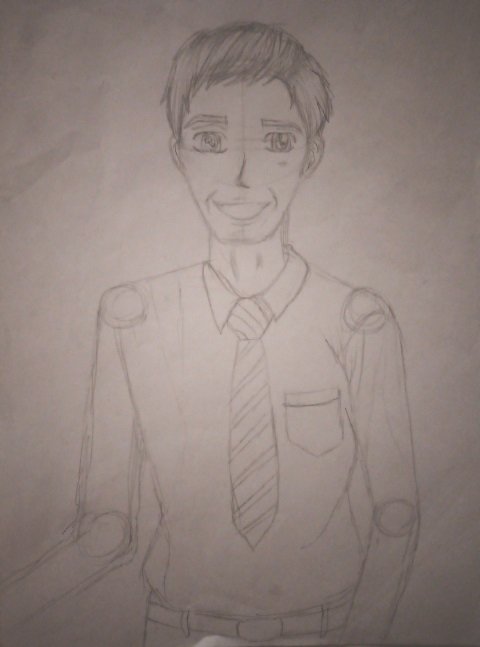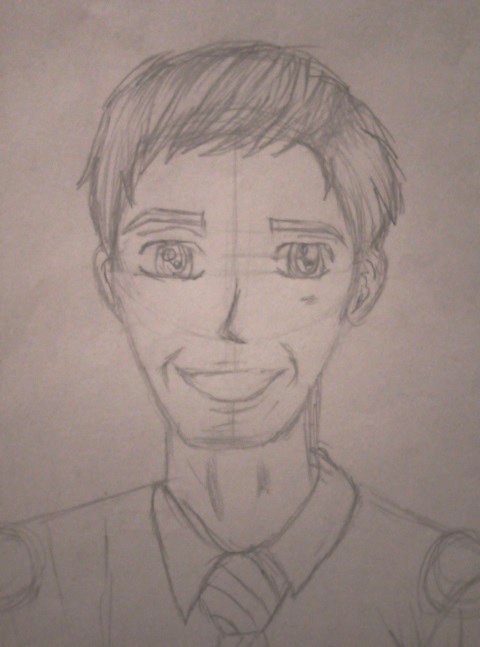 With a pen of ink I trace the whole contour, and then I erase the lines of the graphite.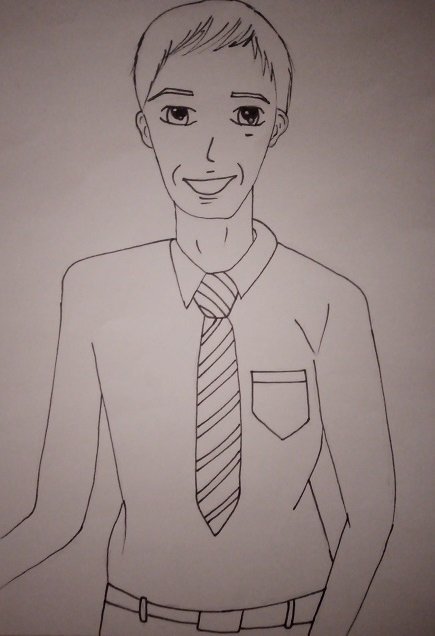 With a brown color, I realize the shadows of the face.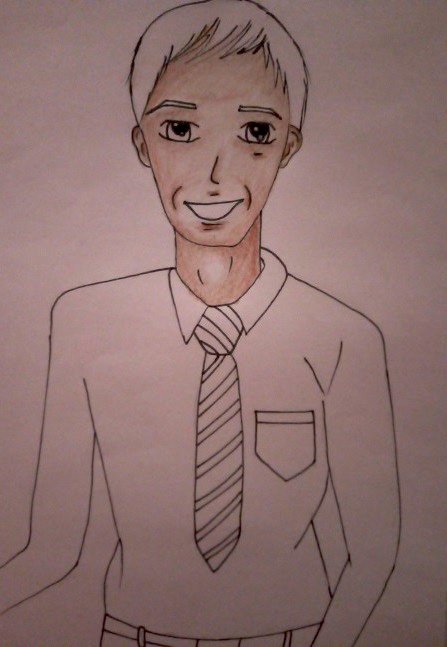 To finish the face, I color with a skin color. The eyes are brown, large and shiny. And brown hair, almost reddish.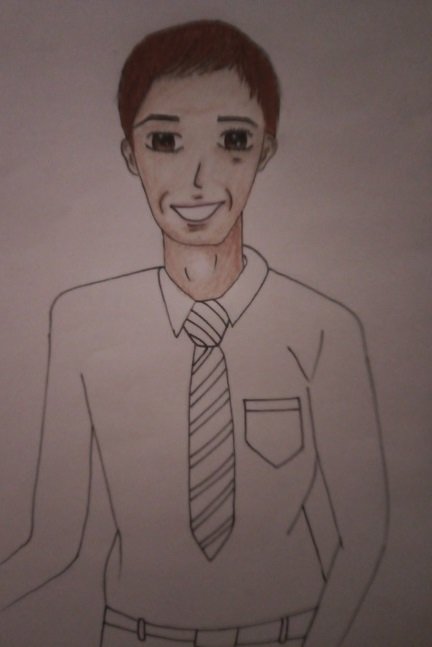 Final Result
I finish, coloring the clothes, with a gray color I realize the texture of the shirt, leaving blank spaces (a fantastic effect is achieved).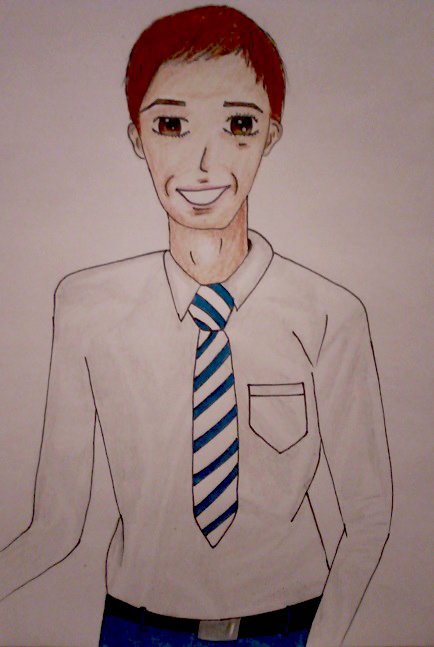 Copyright @naideth - All rights reserved.
This is the photograph that I used as reference to make the drawing.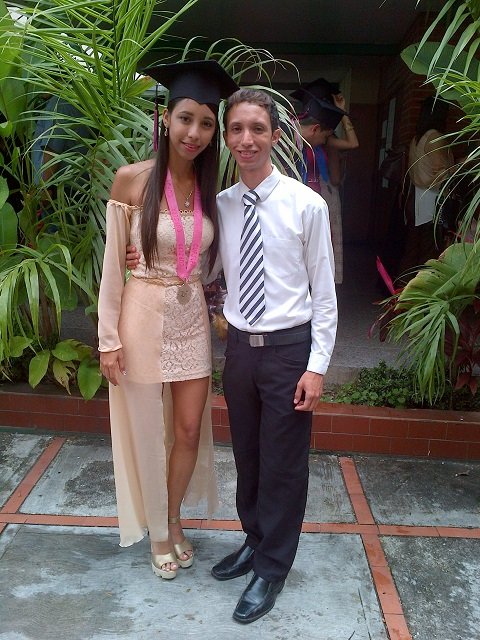 Let me know your opinion about my drawing in the comments, I would really appreciate it..!!
Thank you very much for visiting my blog and for all the support, a big hug to all..!!