La Guaira | Venezuela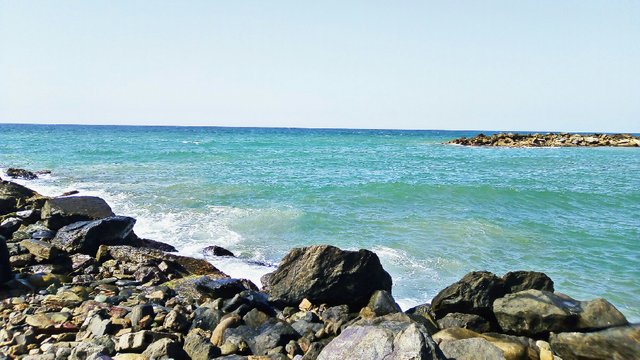 The beach is my favorite place to spend vacations, I even like to go at any time of the year.
La Guira is a coastal area, at this time of the year, hundreds of seasonal workers move to the beautiful beaches that this state has, with the purpose of enjoying their vacations.
One of them is Playa Verde. One of the busiest and hottest. That day we were lucky to have a beautiful sky, there were no clouds for a long time, the weather was perfect for a day at the beach.
The camera I used to capture the photograph was an Honor 8A
Thank you very much for visiting my blog and for all the support, a big hug to all..!!