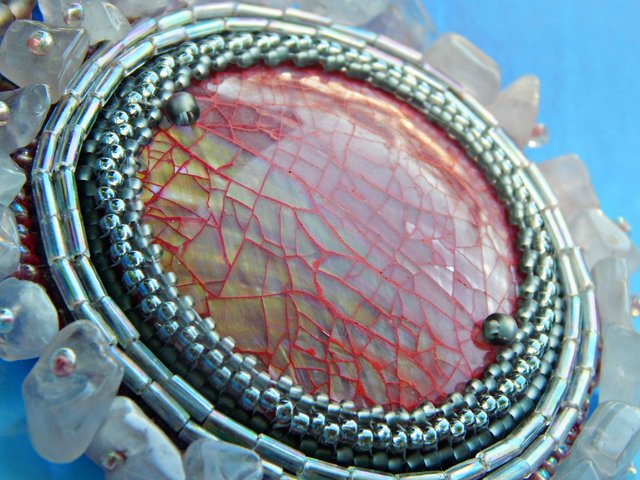 Hello!
My second entry for the Macrography Photo Сontest- macro photo of my necklace - "My Light Mirror, Tell me... "
In this photo you can see the surface of the pink mother of pearl cabochon. It is streaked with red veins, like cracked glass.
You can see surface of the matte and glossy gray beads, small pink mother-of-pearl pebbles and radiance in the light on long transparent beads.