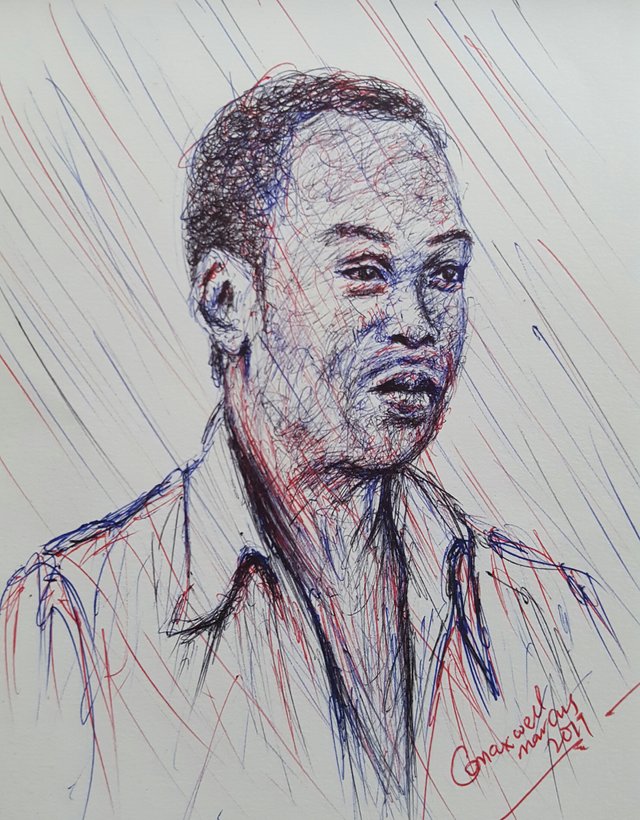 I wanted to try something new today so I decided to combine black and red with my usuel blue pen and got this.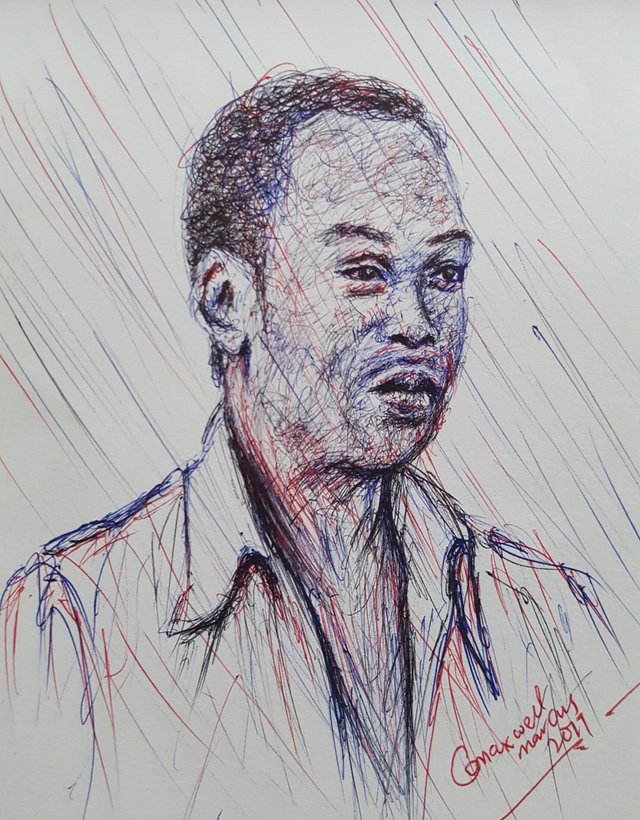 It's a scribble drawing of Fela Kuti. He's a legend and a renowned vocalist who uses his music to inspire and motivate others in what they do.
I started the sketching with blue pen.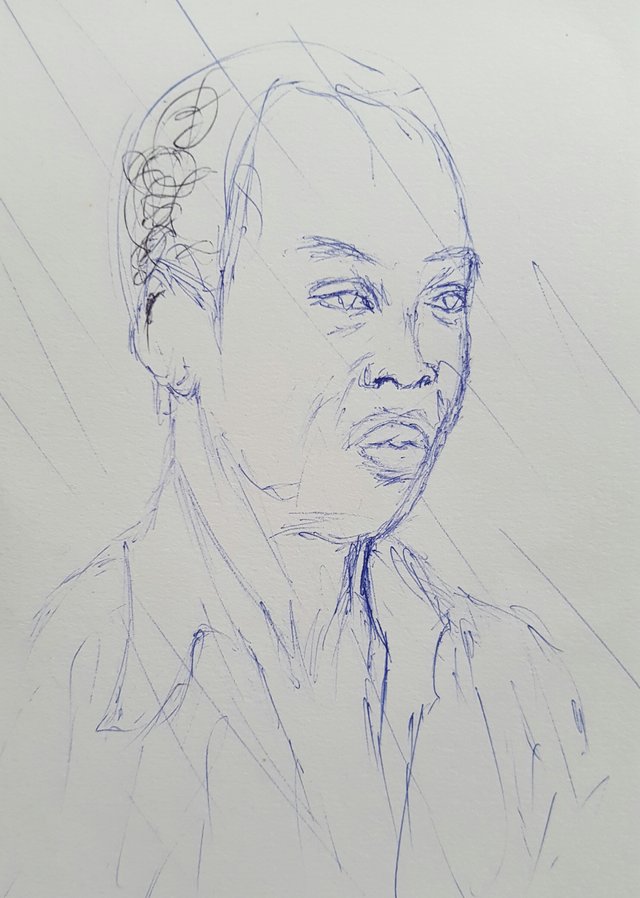 As I progress, I applied other two colors - Black and red.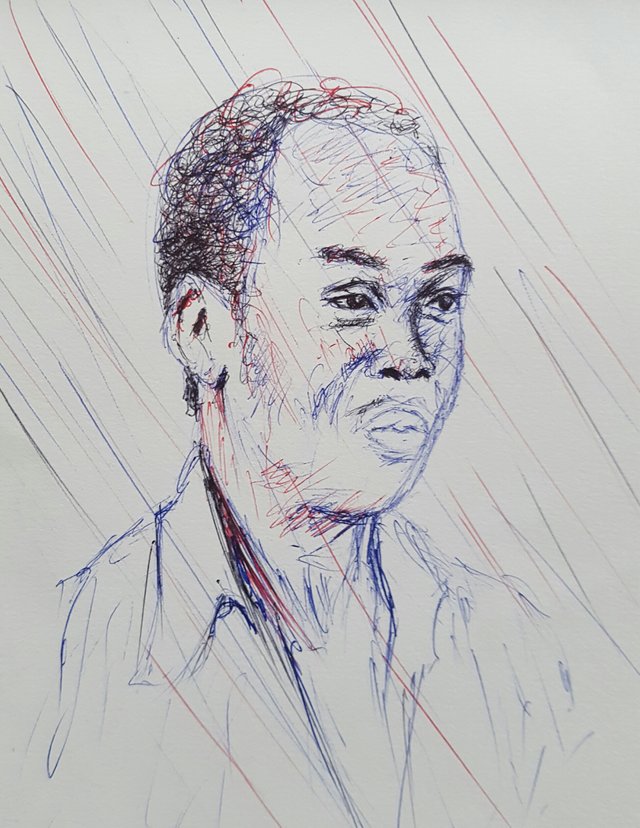 I added more texture to work using hatching and scribbles.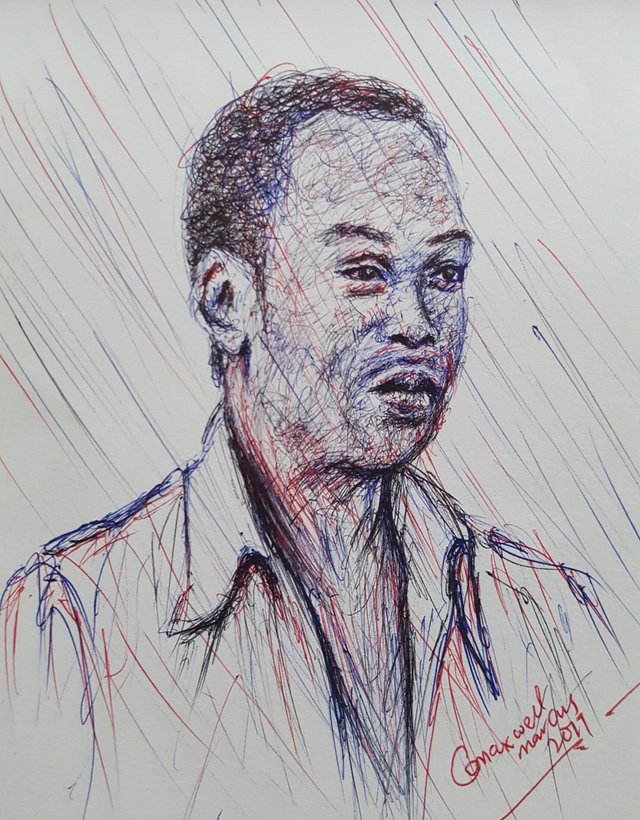 The above is the final piece.