Tear Drop - A Ralistic Pen Drawing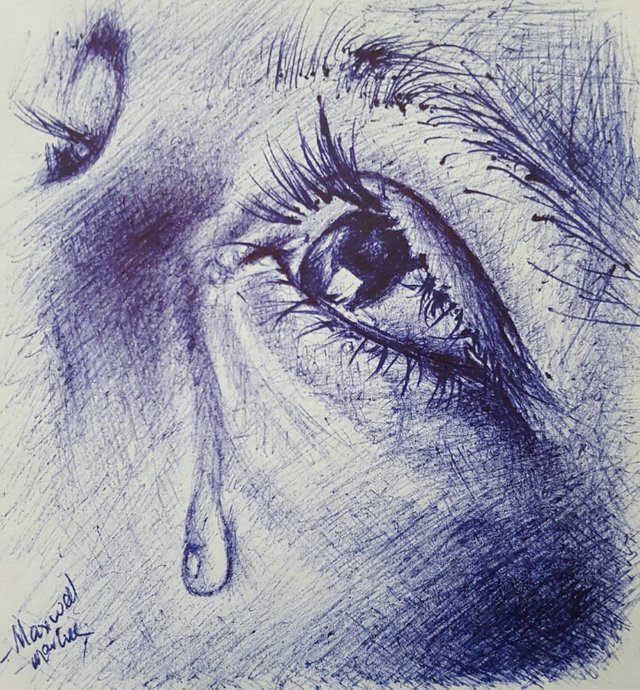 Hello Steemains!
Today, I brought to you a new pen drawing. This time, I tried to depict a hyperrealistic eye and a tear rolling down the chick.
The eyelashes and eyebrows can be clearly seen as well as the dropping tear.
The work took me a lot of time to create and I finally got what I wanted.
Step 1
I made my sketch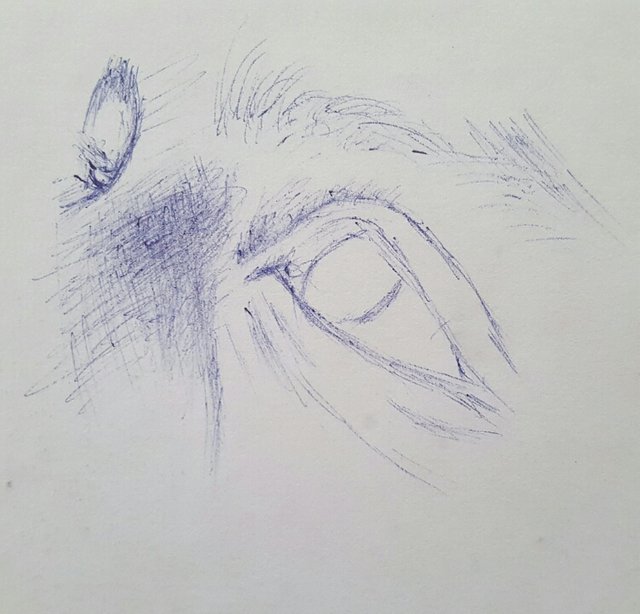 Step 2
I started from the darker areas to add tones. I also worked on the dropping tear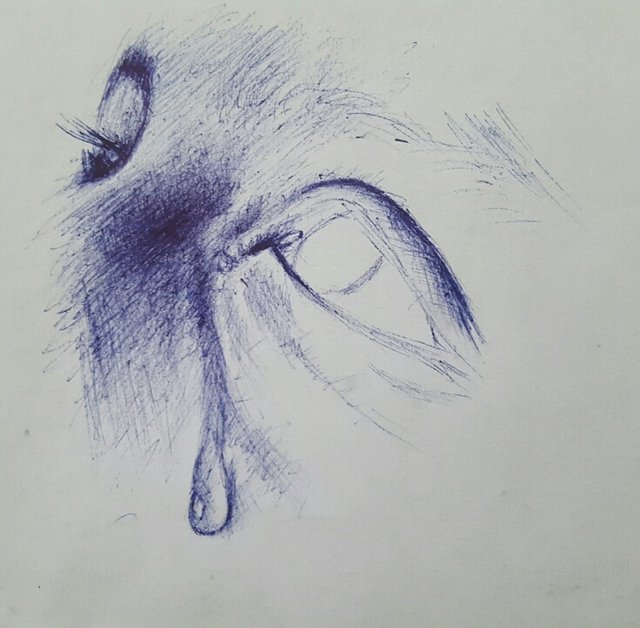 Step 3
I worked on the eyes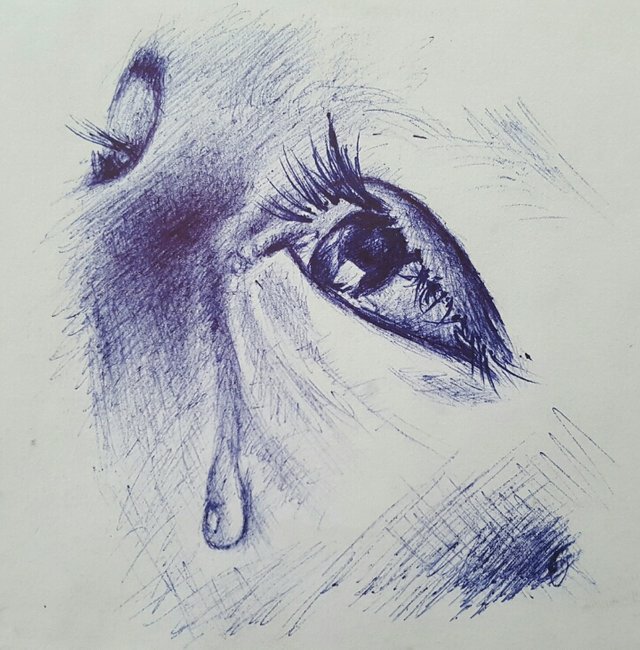 Step 4
I completed it by working on the eyebrows and other darker parts.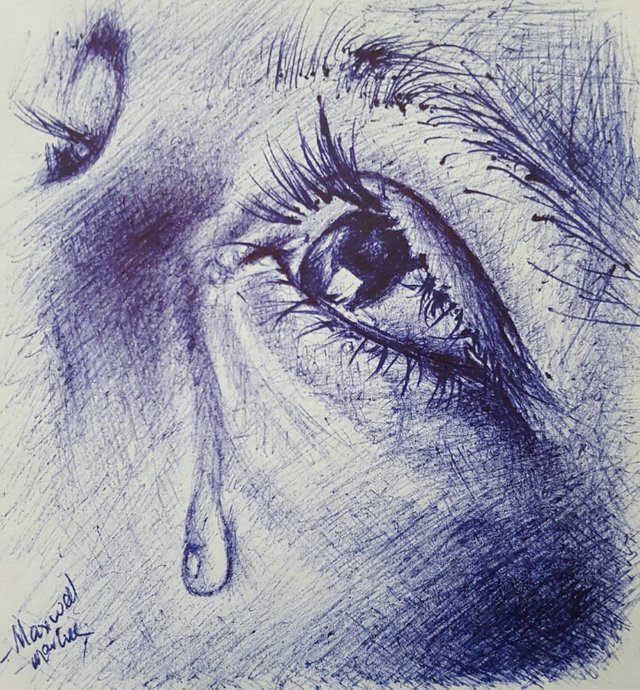 Here is a close shot of the eye.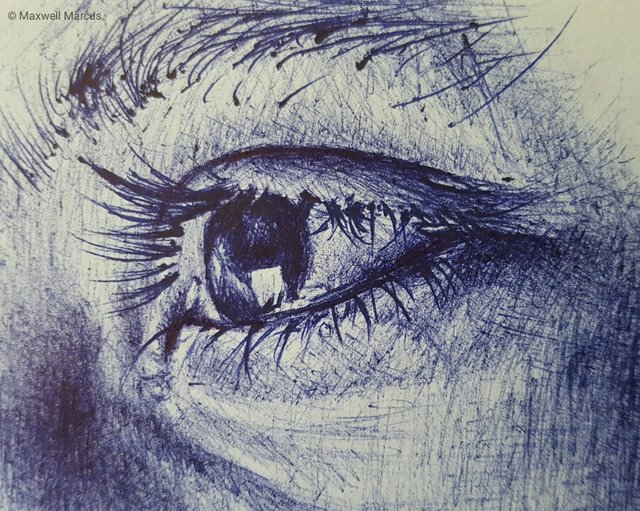 I hope you enjoyed it
Thank you.