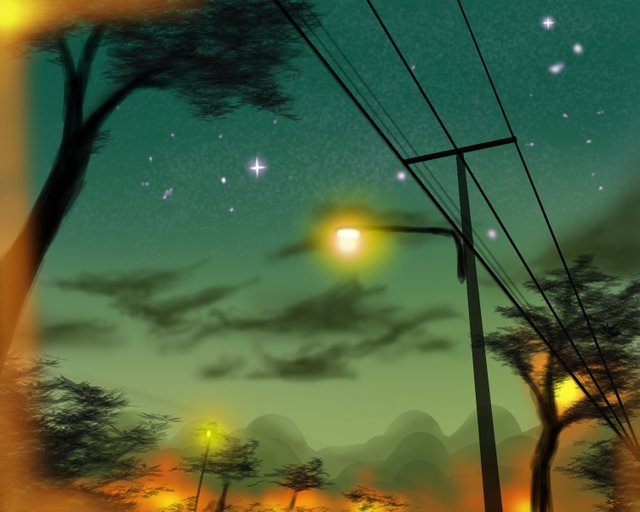 this is a landscape painting that i painted using photoshop. i was looking for landscape inspiration on pinterest when i found some tutorials, some step by step tutorials of how to paint different things like landscapes or fire or water or other elements....
i thought i would give it a try to see how it goes.
i can't say i am over the moon with this piece but it was a good practice.