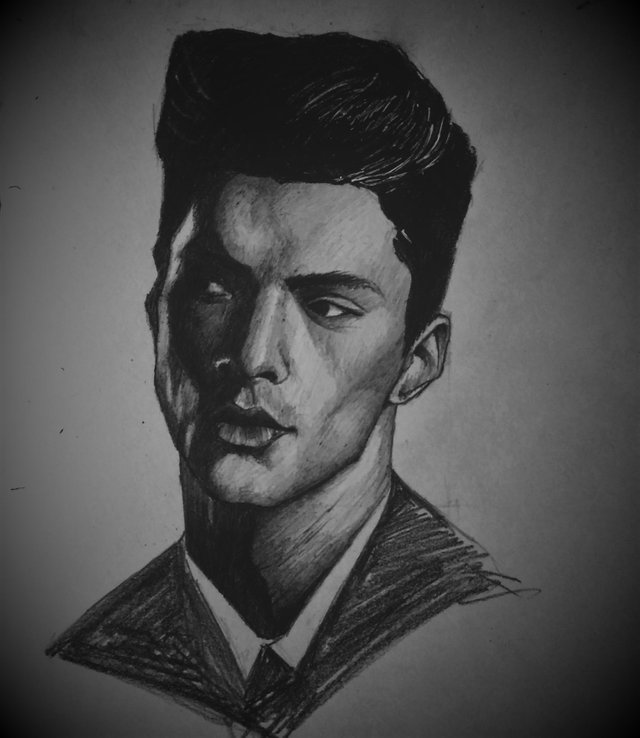 I just finished drawing another portrait. i have been going through pinterest and looking for pictures with high contrast to draw. because high contrast helps me understand values when i am shading. this is really good drawing practice.
this piece has too much darker area on one side that i was afraid that i might not be ablet to create it.
so when i started drawing it, for a moment i felt like it was going to be a mess. fortunately, it wasn't.
even though the darker part is quite plain, but because of the little light shapes our brain creates the whole picture in our mind. at first i thought it wouldn't happen but as i went darker on it, it started to show.
and i am really happy with how the portrait came out.
Here are some process shots of this drawing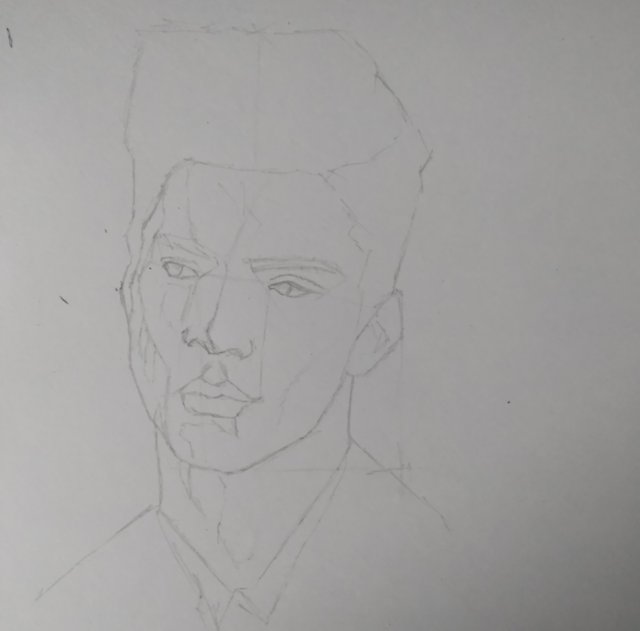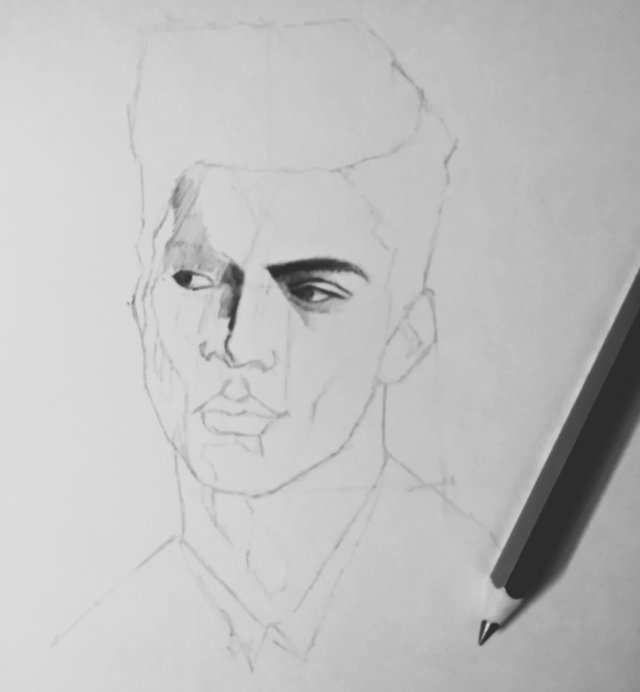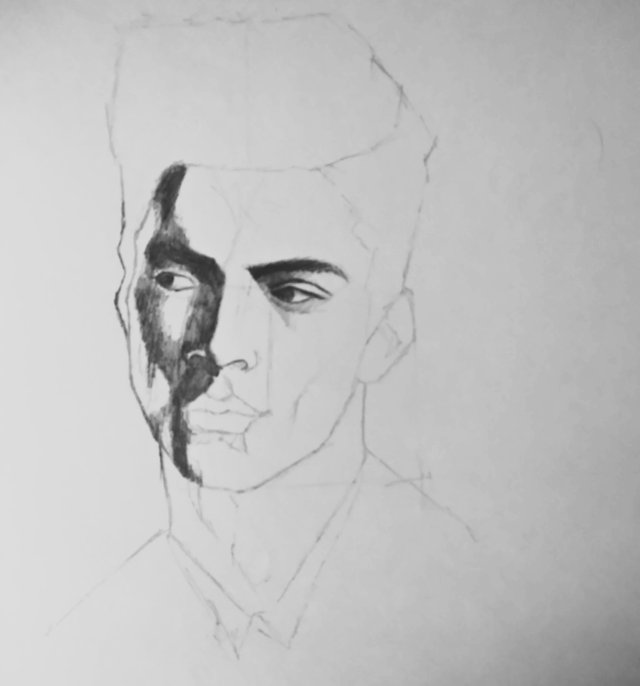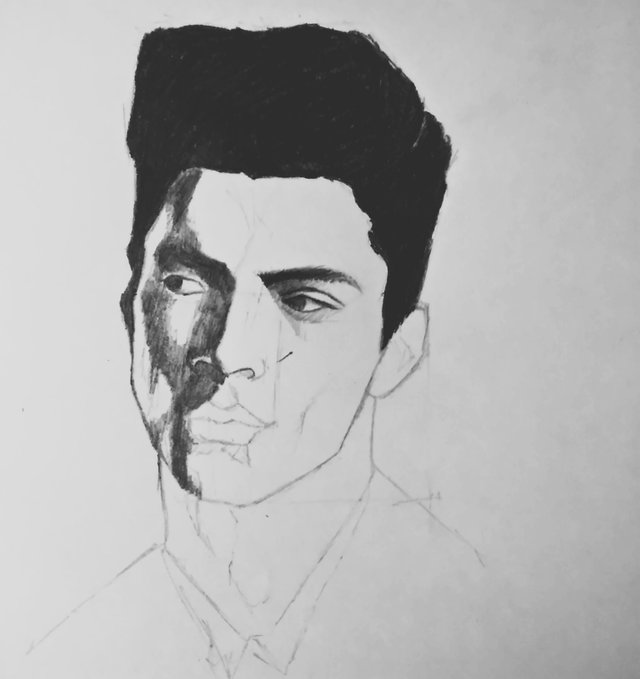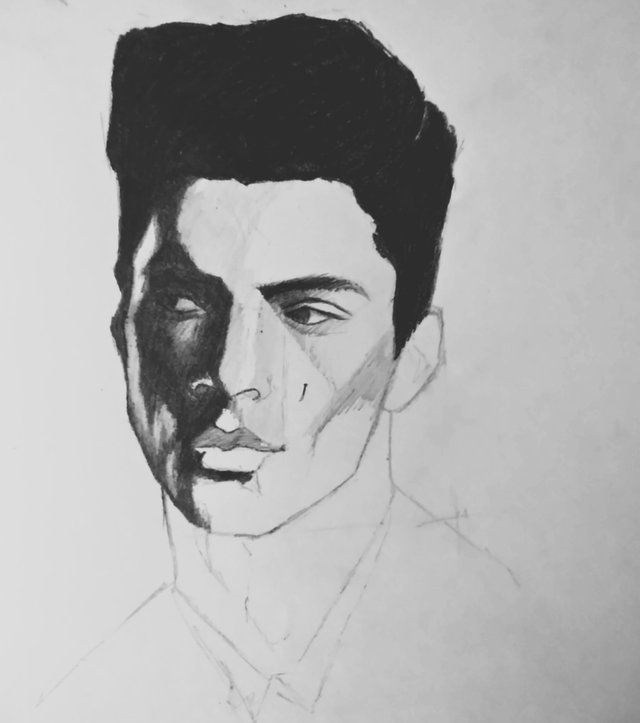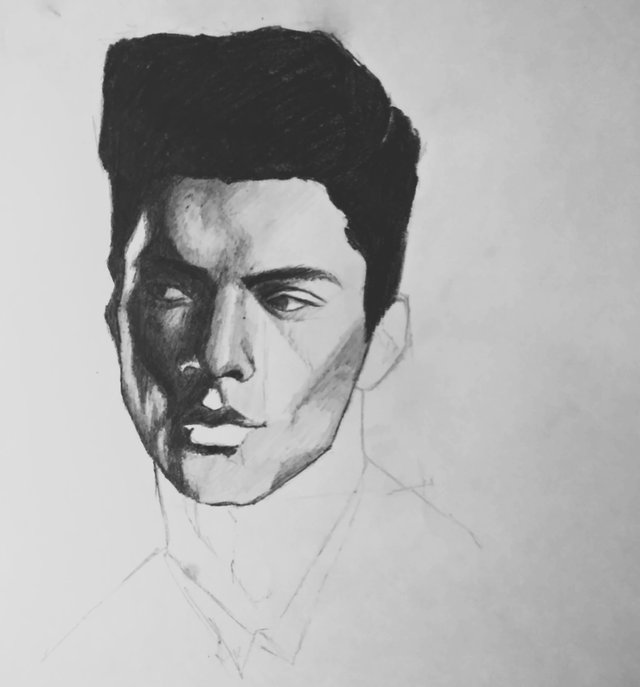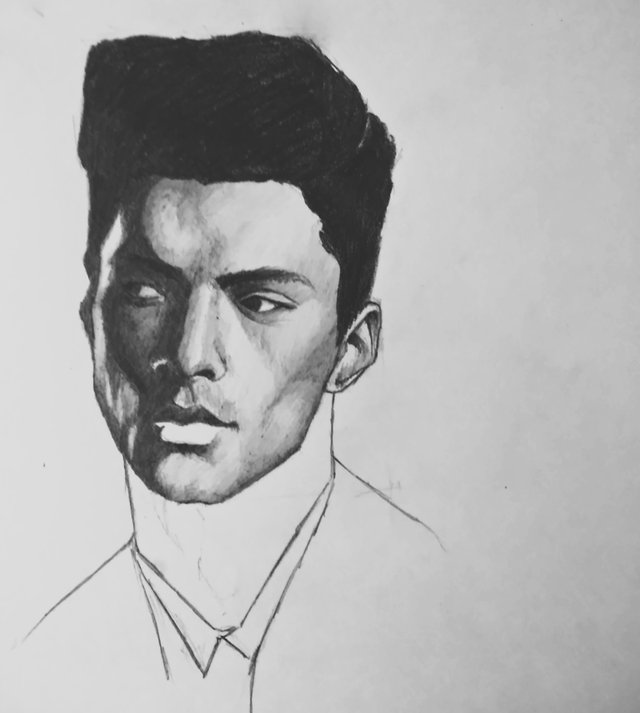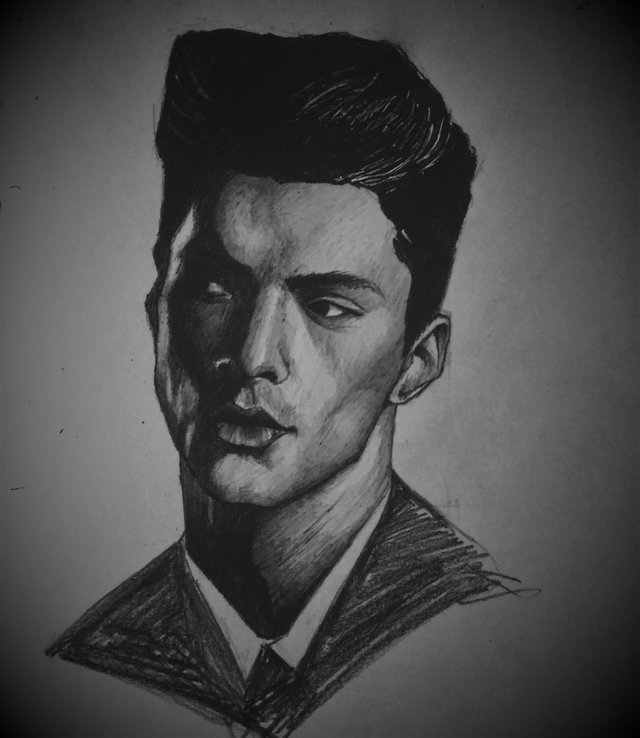 THANK YOU FOR VISITING MY BLOG