The name of this art photograph is: "Sunny forest"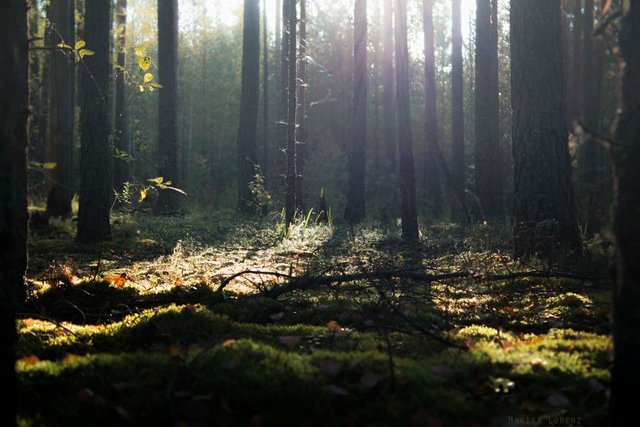 1/80; f/5,6; ISO 250   
When sunlight illuminates the forest. This is especially beautiful! The shadow of tall conifers looks interesting. Plants are full of bright colors.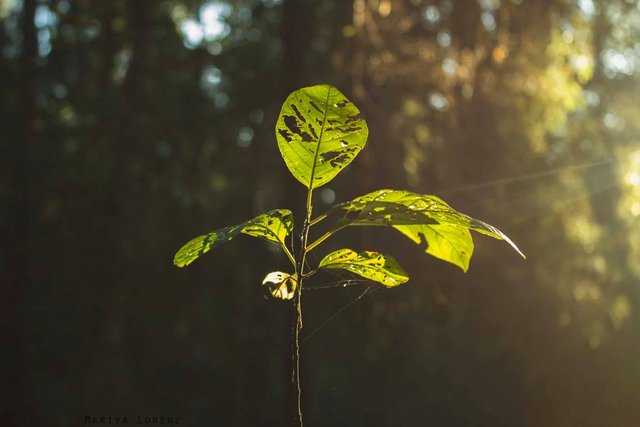 1/50; f/5,0; ISO 200  
Fine plants with holes in the leaves. So the caterpillars worked. See how elegant they look. This plant reminds me of a dancing ballerina. 
Fir-trees in a light web, in soft moss. They are still very small and so cute. In the bright light of the evening sun, it is simply fabulous.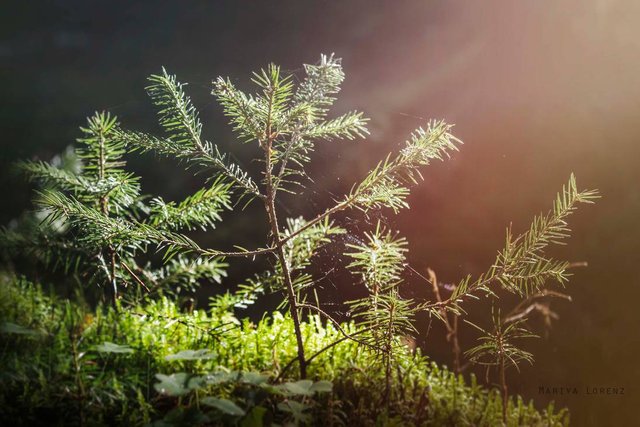 Enjoy watching. With tender feelings, @mariya-lorenz 
Category   nature 
Settings    1/60; f/5,0; ISO 200 
Focal length 46,0 mm
Flash without flash
Camera Canon EOS 650D
Lens   Canon EF-S18-55mm
Processing  Adobe Photoshop CS 6
All photos and text published in this message are my original work.