KOUHEI HAYASHI Graffitti/Drawing and Words.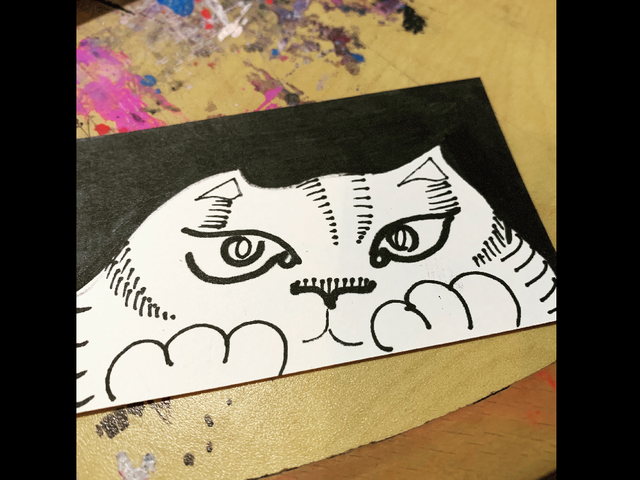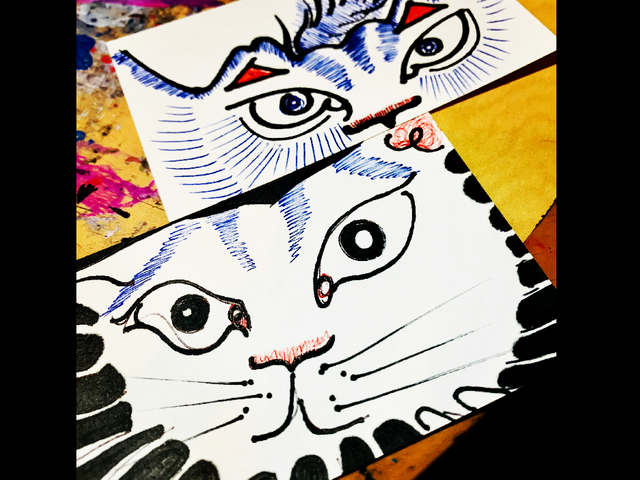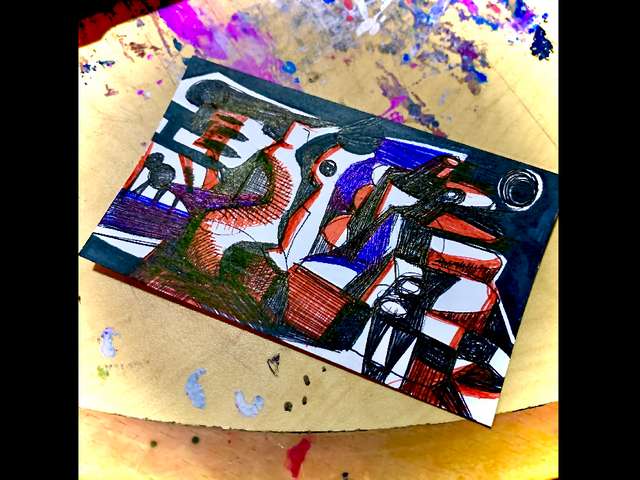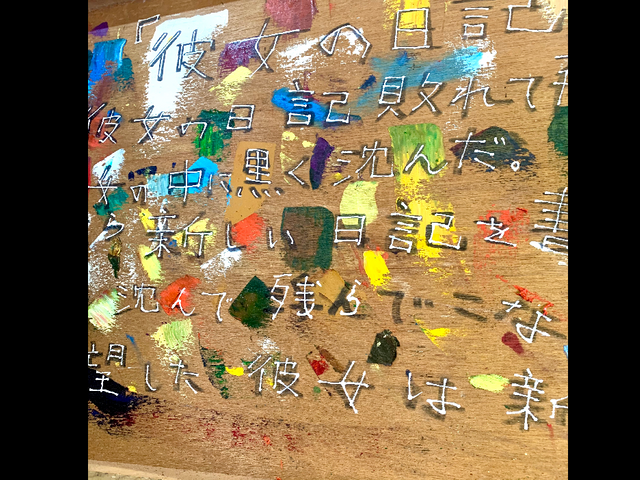 最近ある習慣的なことをやめにしたので、新しい習慣を入れなければならないということで、予め用意していた。
それは、落書きである。
なんのことはない、いつもやっていることだ。
習慣からの逸脱を行うには、新しい習慣ではだめだ。
慣れないものは、すぐに捨てて元鞘に戻ってしまう恐れが強いのだ。
僕の場合は特にそうである。
家のテーブル各所、上着、ここには全てスケッチブックを常備する。
もちろん書くものも必要だから、ペンなどインクが切れても困らないように、各所3本くらいは置いてある。
いつでも、取り掛かれるようになっている。
そのなかでも、1日で一番長くいる場所では、違ったことが起こってくる。
用意したスケッチブックを使わないのである。
これは、全く自分の気分の話なのであるが、なぜか使わずに、名刺カードに何やら書いている。
これが少し面白いのである。
しばらく続けるつもりである。
今日は、もう一つ言葉を絵の裏に書いた。
タイトルについて少し長めの言葉を並べる。
マジックで書いて、修正液で上書きする。
これだけで何か、とても良い言葉が書かれているように見えるから不思議である。
※絵ハココデウッテイル
https://auctions.yahoo.co.jp/seller/an30tama
ENGLISH
Since I stopped doing some customary habits recently, I had to prepare new habits.
It is graffiti.
Nothing, always doing it.
To deviate from the habit, do not use the new habit.
If you are not used to it, there is a strong risk that it will be thrown away immediately and returned to the original sheath.
Especially in my case.
There are always sketchbooks at every table in the house, in jackets, and here.
Of course, we also need something to write, so there are about 3 bottles in each place so that you do not have to worry about running out of ink such as a pen.
You can always get started.
Different things will happen where you are the longest in the day.
They don't use the sketchbooks they have prepared.
This is just my mood, but for some reason I wrote something on my business card.
This is a bit interesting.
I will continue for a while.
Today I wrote another word behind the picture.
List some longer words about the title.
Write in magic and overwrite with correction fluid.
This is strange because it seems that something very good is written.