Gloss Spiral Pouring on Canvas Cloth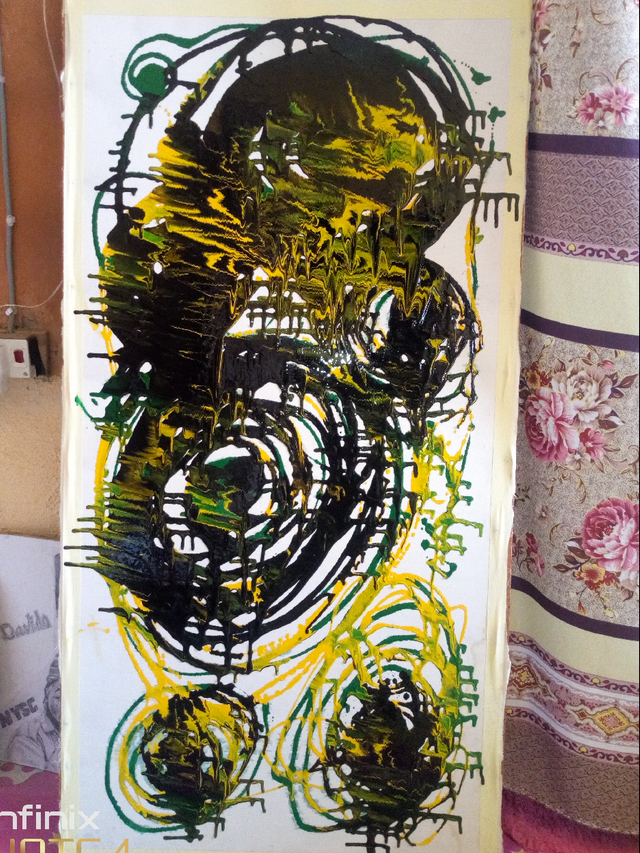 Hello lovers of creativity and art, i bring to you this evening a unique method of creativity on canvas cloth in which required simple techniques to its realisation.
Materials used
Gloss paint
Canvas cloth
Steps
Get your canvas cloth ready on a flat surface glued
Get your gloss paint ready and pour on the surface spirally on different sizes depending on your choice
Tilt after applying all colours of desire
Leave till dry
And now, your design is ready. If you love this steps, click on the upvote button and leave a comment waiting for the next level of creativity coming your way.