Some Kind of Witchcraft (2019)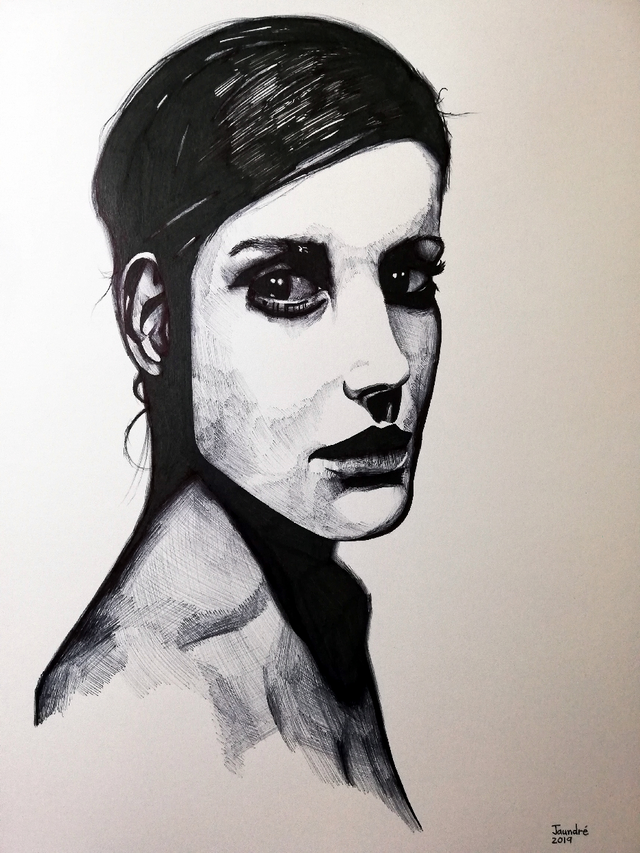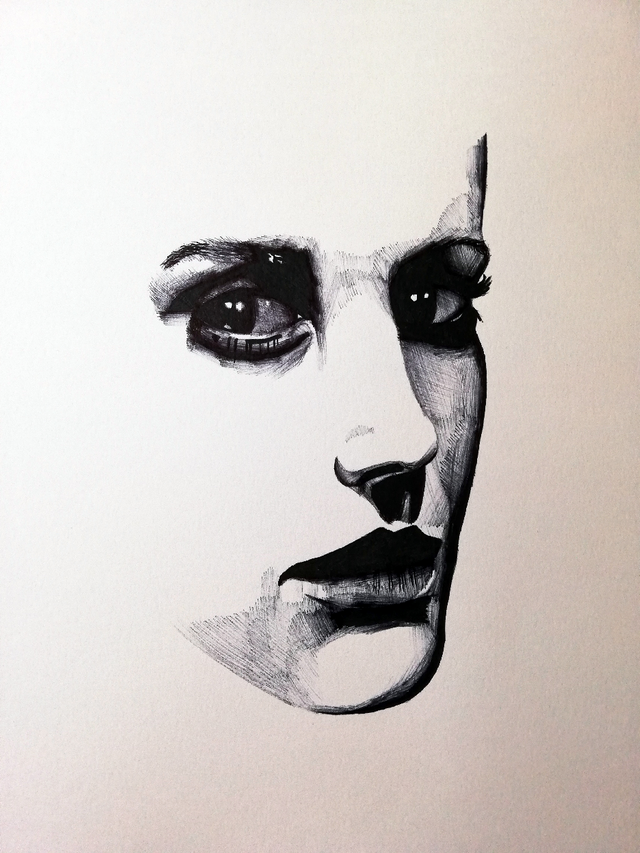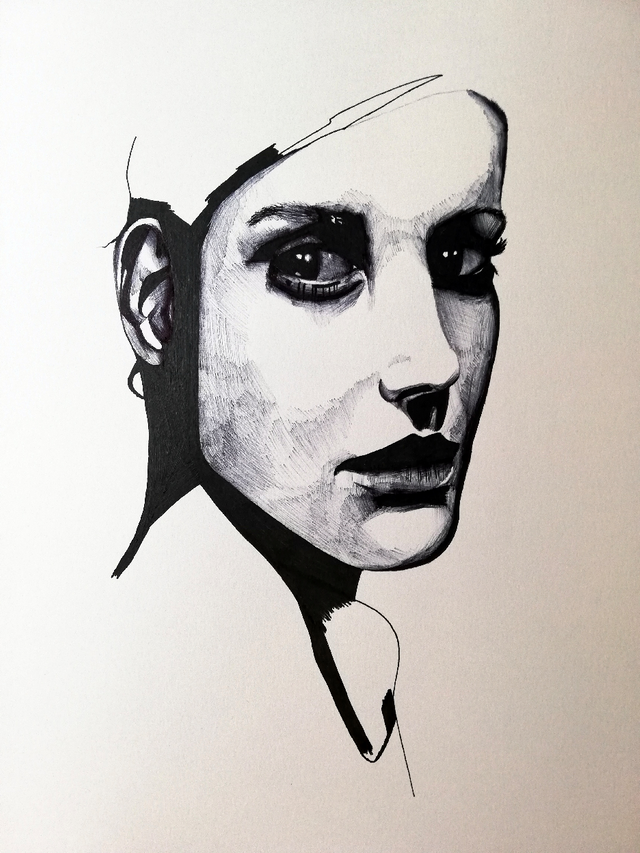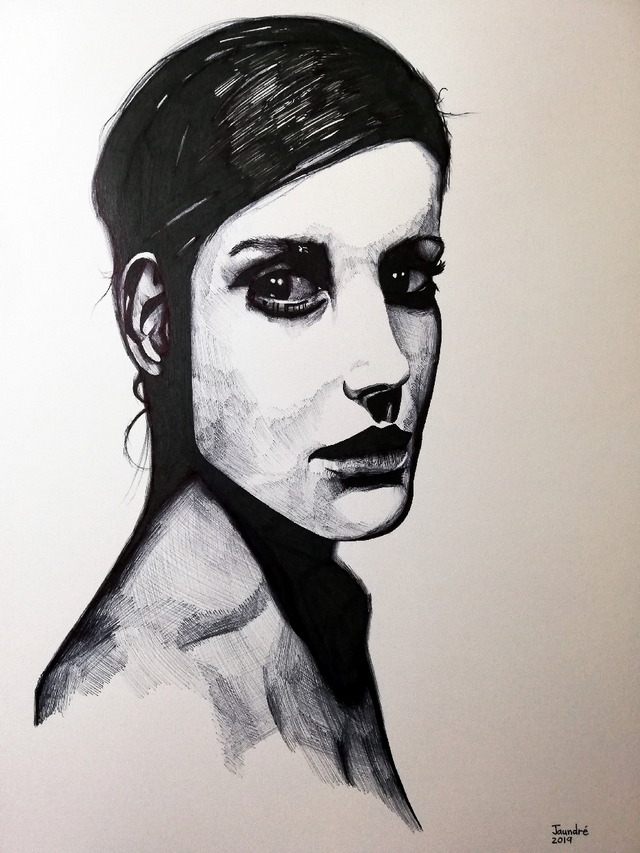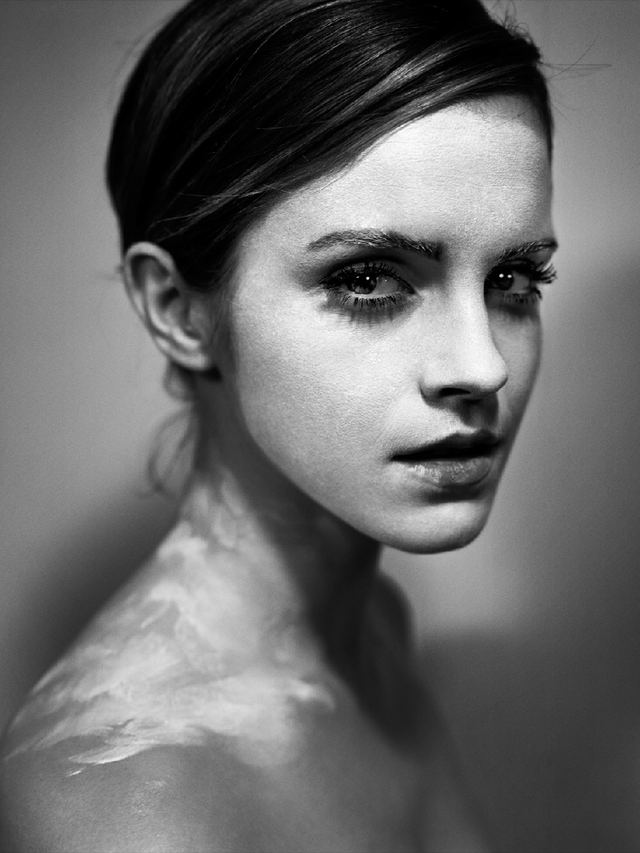 https://images.app.goo.gl/Gy8MAFBquMBYy5S5A
This gel- and ballpoint pen drawing is based on a photograph of Emma Watson. I put in quite some time and effort with the details.
I think art and poetry should be centered around what you feel instead of what you see or read. When I look at this portrait a feeling of sadness and longing is felt to a certain extent.
I've included the link to my reference image. I hope you like this drawing!