To continue with the creation of animals using the technique of pointillism I created this dolphin, I hope you like it:
Dolphin in pointillism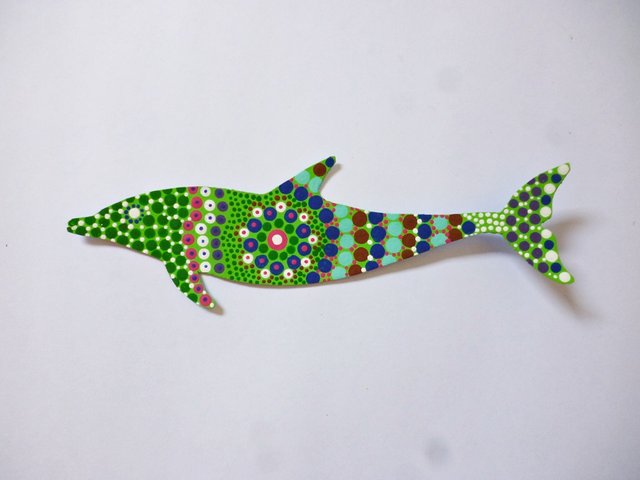 licencia creative cosmmons:


Este obra está bajo una licencia de Creative Commons Reconocimiento-CompartirIgual 4.0 Internacional.
---
Materials
-Paints to the cold.
-Paperboard.
-Wrenches Allen.
-Scissors.
---
Process
I drew the silhouette of the dolphin on the cardboard, cut it with scissors and then applied a layer of green paint to cover the surface.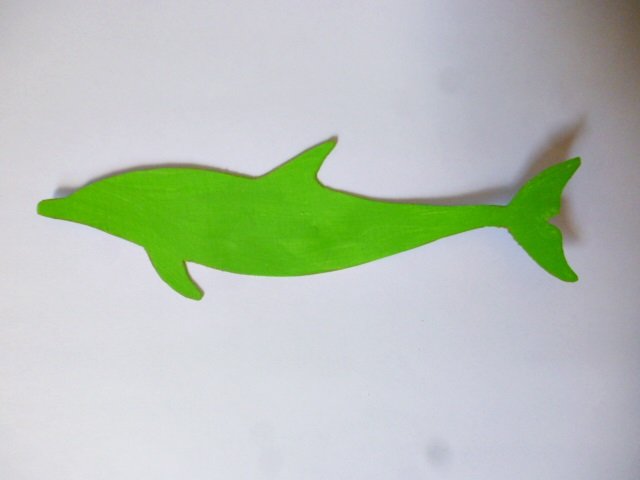 ---
In the center of the dolphin I made a circular pattern that adorned the silhouette, and in the tail I marked some points to begin to fill the spaces. These work with pointillism are very relaxing because I do not follow rules, I only mark points and create figures.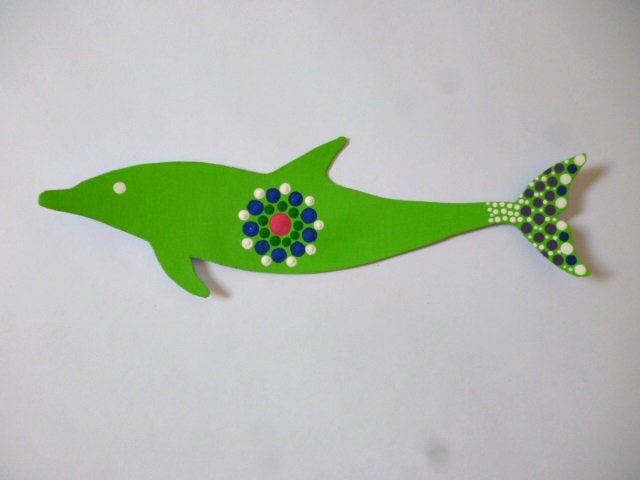 ---
Using Allen wrenches of different sizes, I placed colorful dots along the silhouette of the dolphin, creating patterns that have striking to the composition.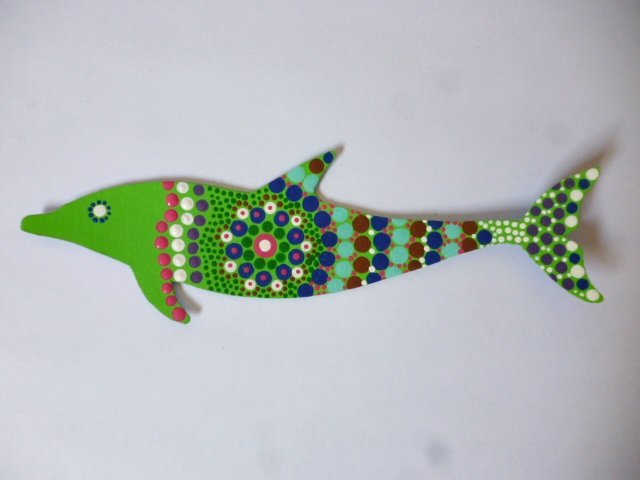 ---
Final result
To finish this work, I filled the dolphin's face with green and white dots. And in the chains of points that I painted on his neck I positioned other smaller points inside.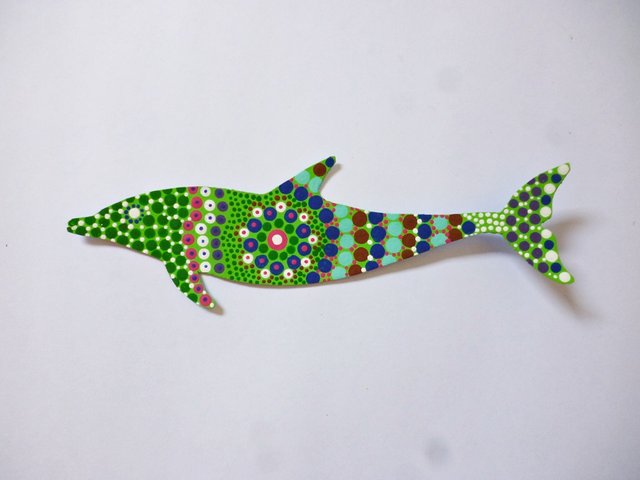 ---
There are too many animals on the planet, so I will continue to create animal figures using pointillism, which one do you recommend me to do?
---
Thank you!