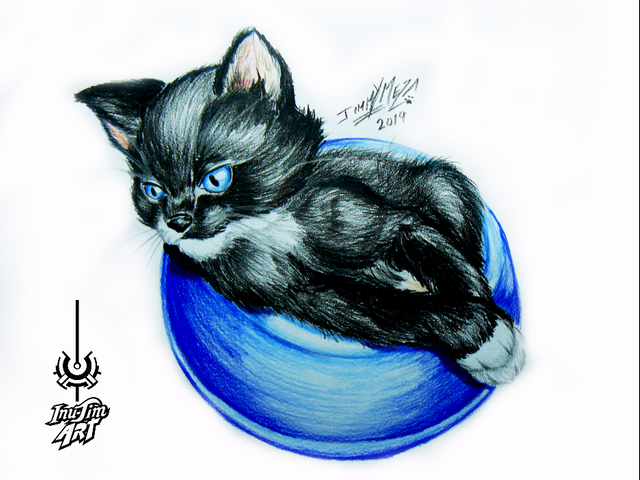 The present drawing is my second entry to the animal contest, originally I wanted to present this picture of an adorable kitten that I took some time ago as a second entry to the contest, but this was totally out of focus because I used an HP camera which had problems with the ISO, try to fix it by providing more focus and definition editing it with photoshop, but the results made it look like a drawing, so I said: if that's why the drawing is better! and to the end that I did.

The photo of which I base for the illustration.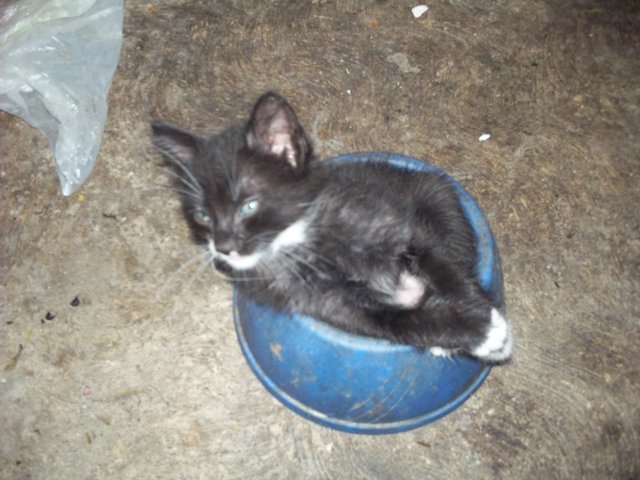 Starting the sketch of the kitten trying by means of organic shapes to capture the correct proportions of the adorable model, as it would be a work with colored pencils, I made the stroke with a pencil 2H as clear as I could.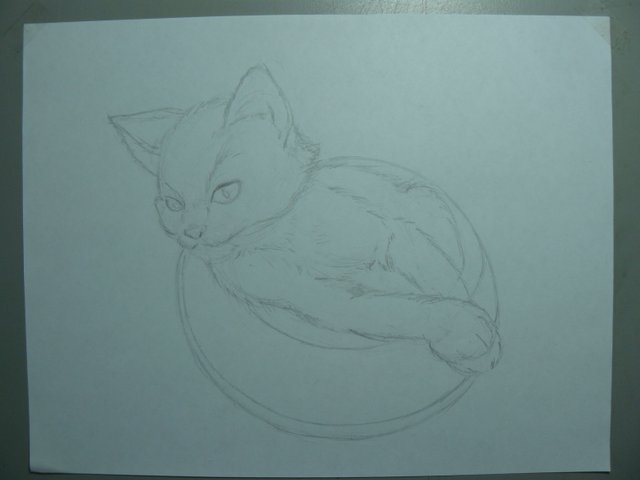 The entire stroke of the drawing was the cleanest and clearest, so that the graphite did not soil the pigments of the crayons.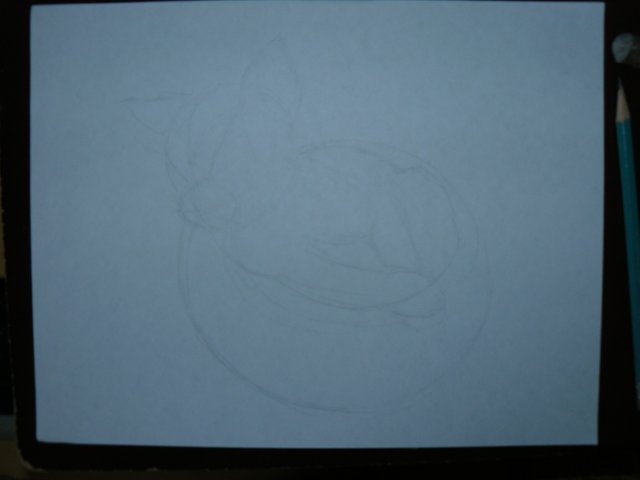 Go over the outline with a blue pencil except for the areas where it would be white, and take advantage of and finish all the areas where this color will be applied.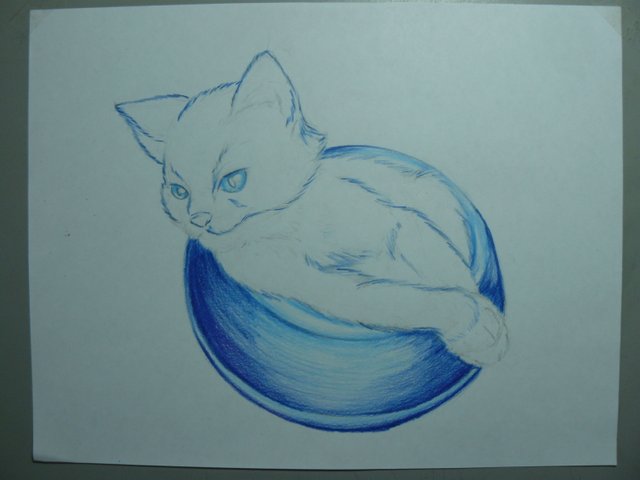 Go over with a black pencil where he had drawn the kitten's coat with blue, and use the gray to guide the direction of the fur and accentuate the areas with brightness and with the black beginning to realize the volume and shadows of the fur.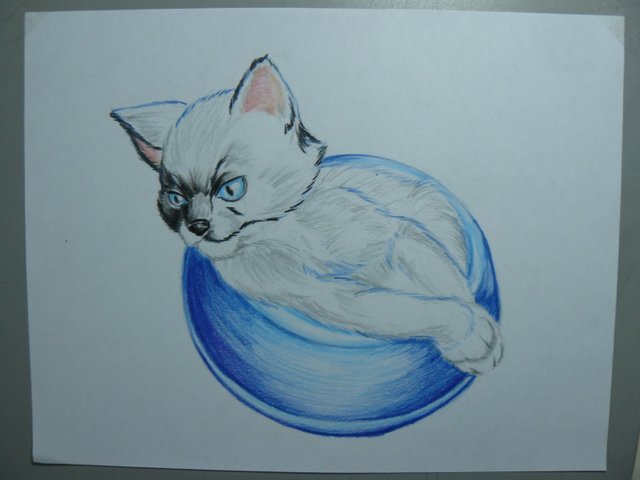 A gif of the process step by step in more detail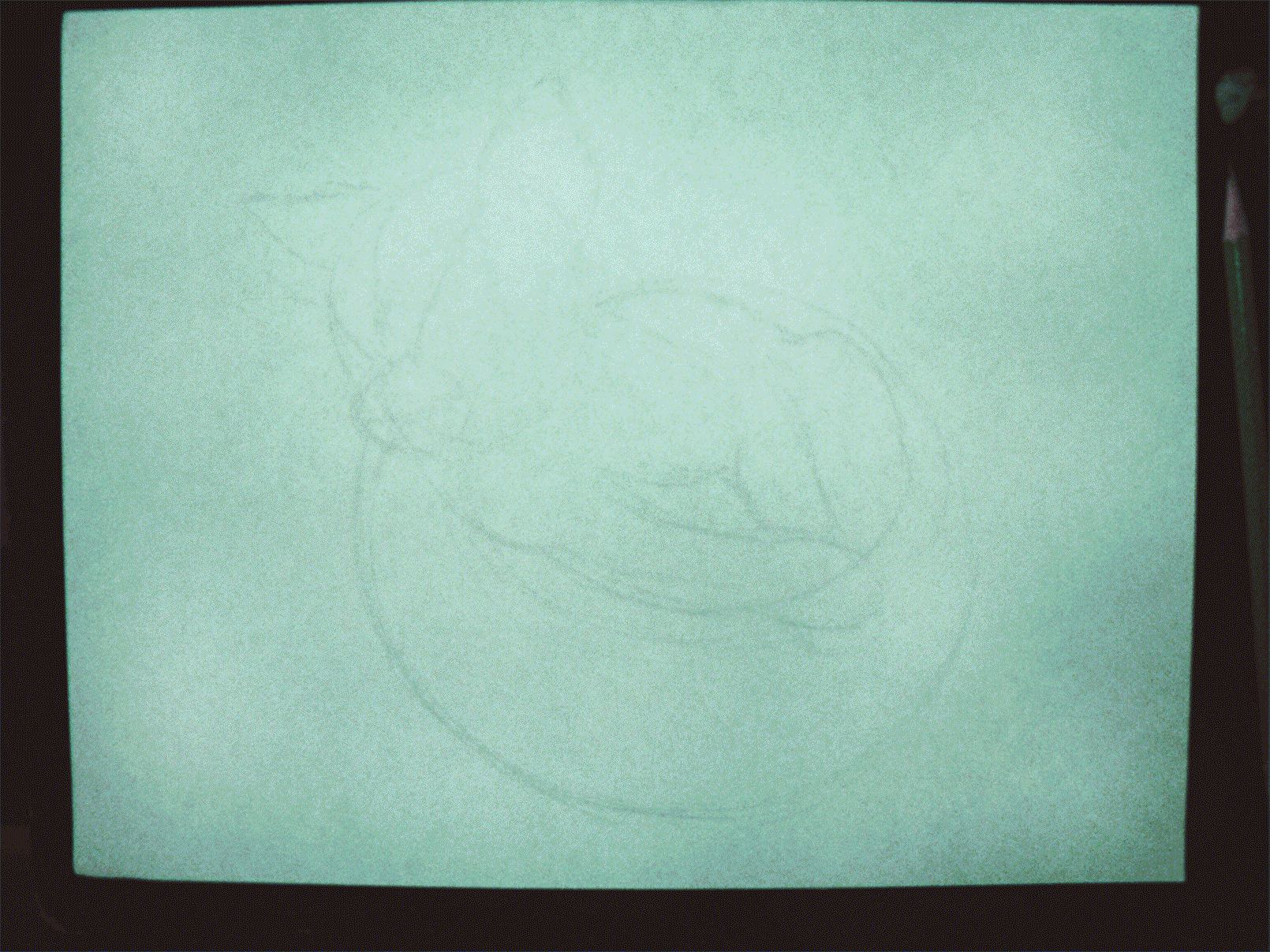 Technical information:
Traditional crayons drawing
Color pencils applied: dark blue, cyan, red, violet, gray, peachPuff and black (mainly)
It is drawing bond paper A4 28 x 22 cm
Program used Adobe Photoshop CC 2015 (final touches)
Full resolution 2820 x 2192px at 300dpi
The estimated time in its execution was around 3 hours approximately.
Thank you very much for reading my publication

All images, banners, stripes and gifs used in this publication are my property.
See you in a next post


Inu-Jim