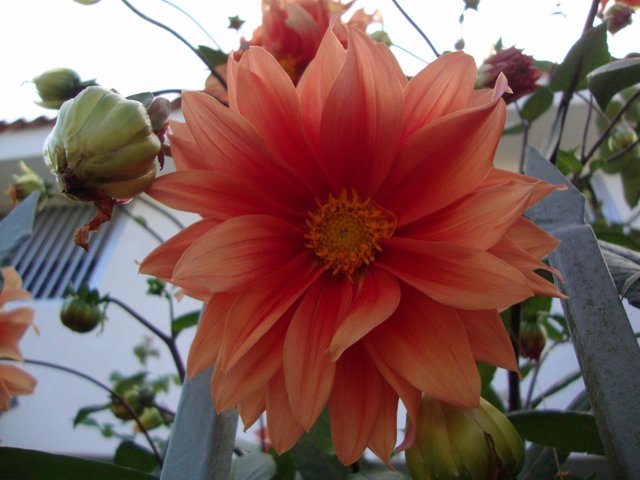 Hello dear friends. This is the first time I publish since ntopaz.
Today I want to share with you this photo I took some time ago during one of my walks. I loved the colors of this flower that was peeking out from a house, seemed to be greeting those who passed... I hope you like it ;-)
Text and photo are mine.